The Loop
Patrick Reed throws Team USA under the bus, more Dustin/Paulina rumors, and MOLIWOOD's Oscar-worthy video
Welcome to another edition of The Grind, where the 2018 U.S. Ryder Cup team is quickly becoming a potential Bravo reality TV show. I can see Andy Cohen hosting the three-part reunion now (What? My wife always has those things on!) with WAGs storming off the set and Patrick Reed being a "game-time decision" before showing up in some crazy red, white and blue getup. Seriously, this wound up being a disaster in France summed up best by this tweet from No Laying Up's D.J. Piehowski:
MOLIWOOD: Francesco Molinari had never won a match in two previous Ryder Cups. Tommy Fleetwood was a Ryder Cup rookie. And yet, they put on one of the greatest pair performances in the history of the event. The two joined Lanny Wadkins and Larry Nelson as the only pair to go 4-0 in a single Ryder Cup and Francesco became the first European to go 5-0. You know you're big when you get dubbed a celebrity couple nickname when the matches aren't even halfway done:
And they produced this Oscar-worthy video after:
That was so good the final score should officially be changed from 17½-10½ to 20-8.
Thomas Bjorn: The Dane is often said to look like a villain in a James Bond movie, but there's one key difference: Bjorn's plan for world domination actually worked. His MOLIWOOD pairing proved to be brilliant. And those who questioned his captain's picks (Yes, that includes me) couldn't have been more wrong. That foursome of Sergio Garcia, Henrik Stenson, Ian Poulter and Paul Casey outscored a vaunted U.S. quad, 10-2. Speaking of Sergio …
Sergio Garcia: Not only did Garcia prove the doubters wrong, but he also became the Ryder Cup's all-time leading points earner. The Spaniard passed Nick Faldo, a man who called him "useless" when he captained Garcia in 2008, and had this retort to Sir Nick. "This means a lot to me," Garcia said. "I have passed some of my heroes today—and Nick Faldo." Take notes, Team USA. If you dagger people, makes sure they aren't associated with the team anymore.
Patrick Reed: How about the discipline the artist formerly known as Captain America showed in throwing Jordan Spieth, captain Jim Furyk, and even Tiger Woods under the bus? Sure, he threw those guys under the bus good, but he waited a good hour after the team's final press conference. Impressive. Seriously, it's longer than his wife waited. Pipe down Patrick. You couldn't break 80 on Saturday! Your opponent's brother was taking shots at you before that match was even over:
(Of course, when I say, "Pipe down," I actually mean, "Keep it up." In the world of Internet content, this is the gift that keeps on giving.)
Tiger and Phil: The two legends went a combined 0-6 to make their anything-but-legendary career Ryder Cup records even worse. Of course, Tiger deserves more blame having lost four of those matches and having arrived in France fresh off his Tour Championship triumph. But a struggling Mickelson, who would not have reacted well to not making the squad, proved to be a total waste of a pick. Unless you count his belly being used as a team rallying point. How much are these guys charging for THE MATCH again?
People saying European crowds don't cheer bad shots: Look, I couldn't care less if crowds cheer bad shots by opposing players (provided they're not heckling during the shot), but I got pretty sick of hearing European golf writers and fans say for two years that this happening on their home turf was inconceivable.
So please, let's stop perpetuating this myth. Also, if you're not a fan of partisan/hostile home crowds, you might not want to mute the sound in 2024 when the Ryder Cup heads to Bethpage Black.
The PGA Tour returns for a new season after what was technically a one-week break at the Safeway Classic, AKA that Napa event where Brendan Steele always plays well and that host Johnny Miller is upset at Tiger Woods for not playing in yet. Yes, there's even beef between U.S. players and announcers.
Random tournament fact: For Miller and Mickelson, the off-season was even shorter. Johnny jumped right into hosting duties after flying back from Paris and Mickelson will be the only Ryder Cupper teeing it up this week. His pre-tournament presser should be spicy!
RANDOM PROP BETS OF THE WEEK
— MOLIWOOD will be split up at the 2020 Ryder Cup: 1 MILLION-to-1 odds
— Phil will let opponents rub his belly this week: 10-to-1 odds
— Johnny thinks he could have played better than Phil in France: LOCK
Not so much a photo, but a screen grab of "WINE GUY," a fan who was perched by the 16th tee on Sunday holding an entire bottle of wine: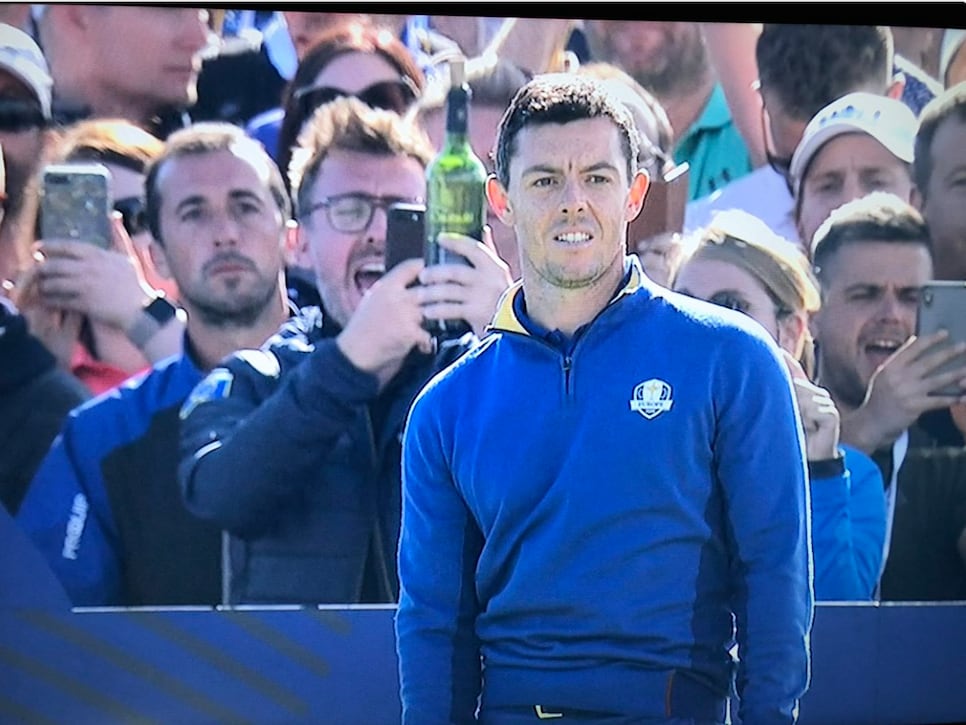 Wine Guy joins Cigar Guy in 2010 …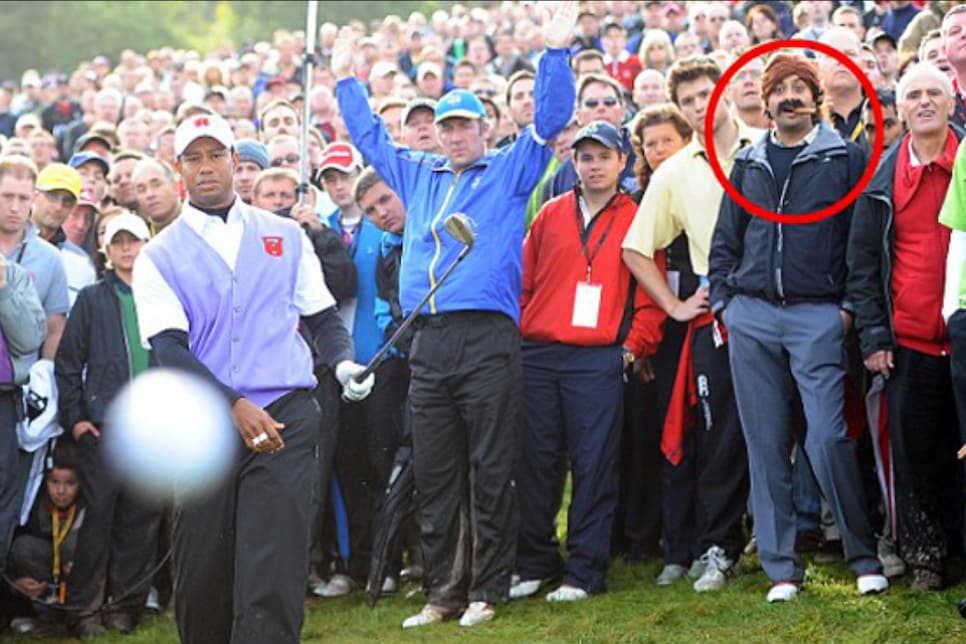 In the pantheon of Ryder Cup legends. He also isn't to be confused with WHINE Guy. That is Patrick Reed.
VIRAL VIDEO OF THE WEEK (NOT MOLIWOOD DIVISION)
Geno Bonnalie, Joel Dahman's caddie, created this fantastic movie trailer about their PGA Tour teamwork:
At least we know of one person who used his short off-season time off wisely.
THIS WEEK IN DUSTIN JOHNSON-PAULINA GRETZKY PUBLIC DISPLAYS OF AFFECTION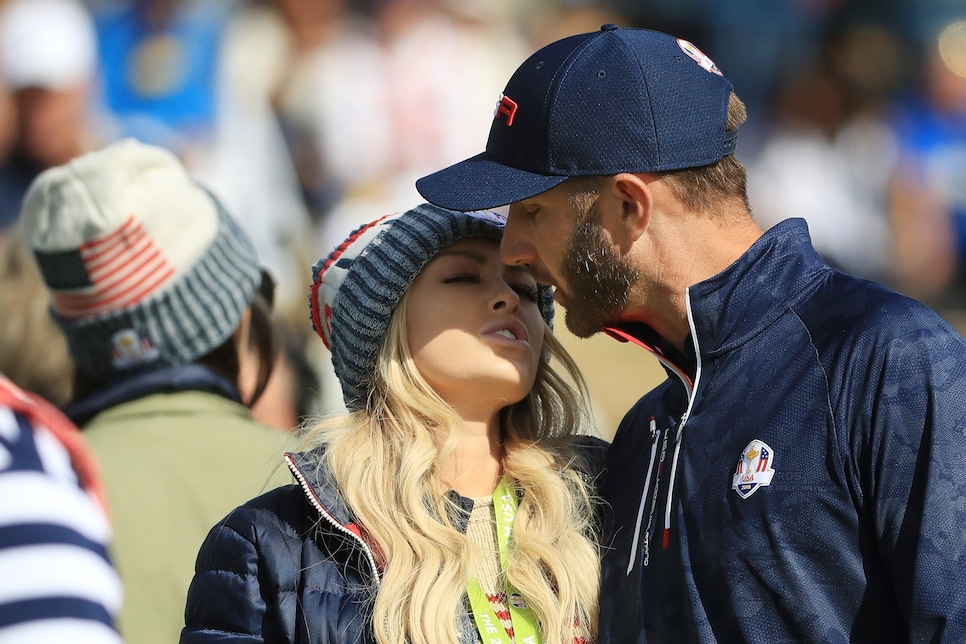 And they even went viral with these photos of Dustin playing the dutiful role of Instagram photographer for Paulina.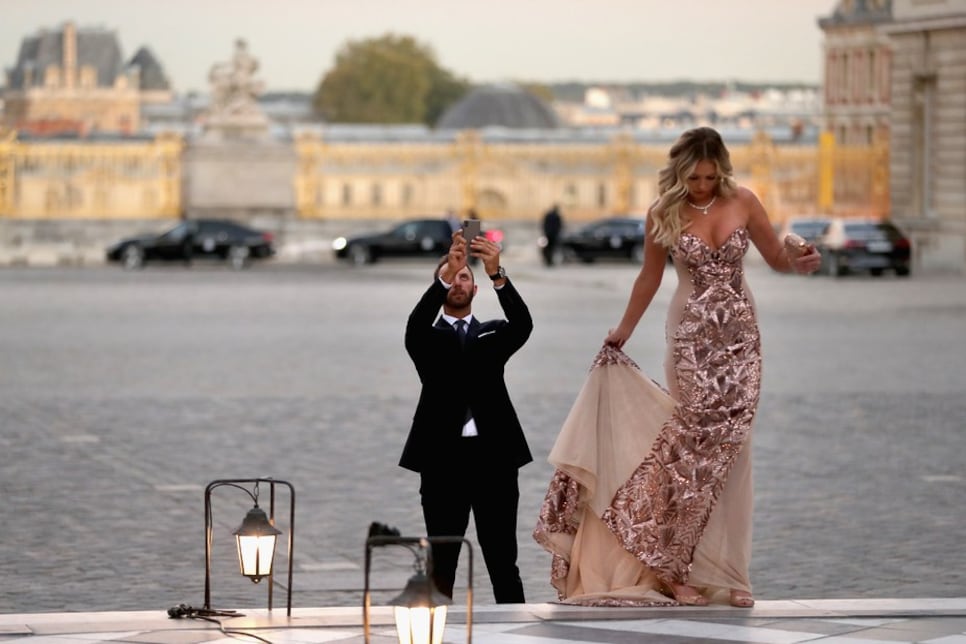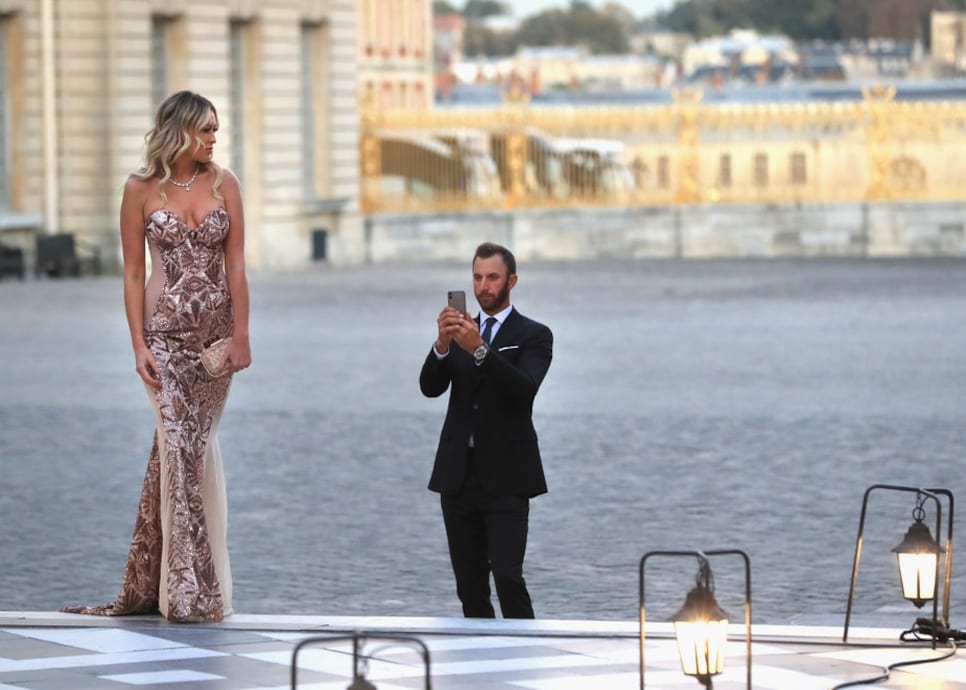 How this guy still has time to be the world's best golfer is incredible.
Pick a Patrick Reed quote, any Patrick Reed quote. There's this:
"I was looking at [Jordan] like I was about to light the room up like Phil in '14."
Or this: "The issue's obviously with Jordan not wanting to play with me."
Or this: "For somebody as successful in the Ryder Cup as I am, I don't think it's smart to sit me twice."
I didn't think it could get better than Reed complaining about the seats the PGA Tour gave him to a recent Red Sox game at Fenway park. Whoops.
THIS WEEK IN PHIL BEING PHIL
The U.S. may have lost and Phil may have gone winless, but Mickelson still produced some interesting moments. First, having teammates rubbing his belly for good luck (we think?):
And then showing off his high-kicking ability:
As someone on Twitter said, that's the best swing Phil took all week.
The best part of Ryder Cup week for Team USA turned out to be the gift given to captain Jim Furyk by the caddies' wives, a drawing of Le Golf National by recently freed inmate Valentino Dixon:
This story just keeps getting better and better. … I had the pleasure of playing with Danielle Kang at the Berenberg Gary Player Invitational at beautiful GlenArbor on Monday. Danielle shot the most effortless 63 you can imagine. I did not shoot 63. … And finally, after forgetting to load up a croissants at Costco for the Ryder Cup, I recovered to buy these delicious chocolate mini-muffins from my local grocery store, DeCicco's. Here are a couple next to apple to gauge their size: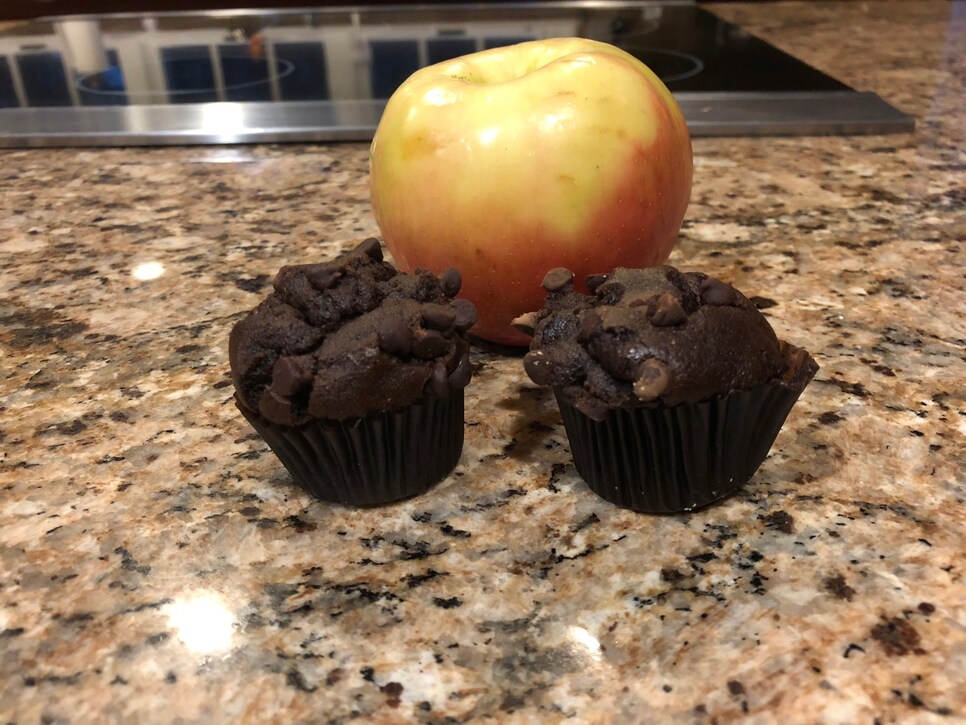 Waking up early for three straight days, I ate a LOT of these things. I did not eat the apple.
RANDOM QUESTIONS TO PONDER
Was that Johnny Miller's final Ryder Cup?
Was that Patrick Reed's final Ryder Cup?
Why do we have to wait two more years to find out?