The Loop
Tom Brady's custom Escalade can be yours for $300,000, is at least worth a gander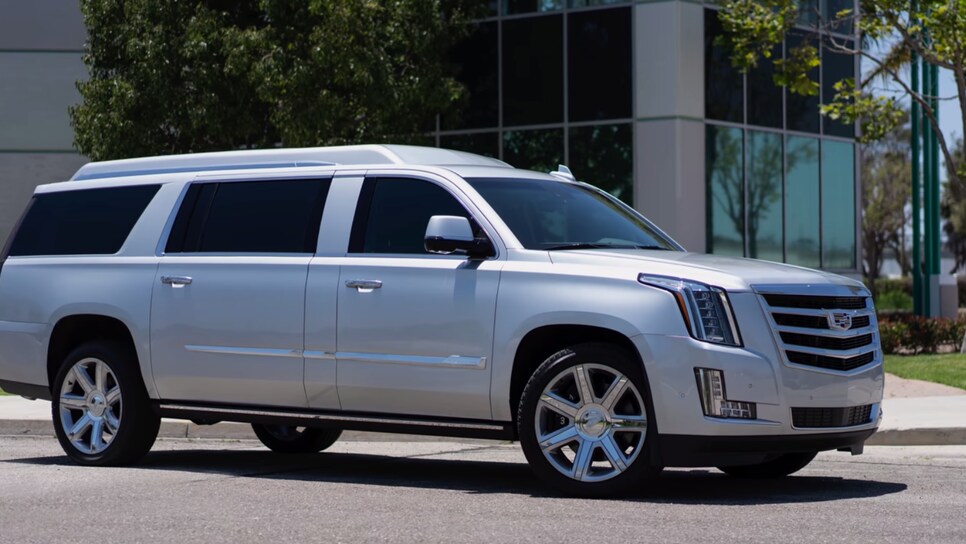 Tom Brady's custom Cadillac Escalade can be yours for $300,000. Coming up with that kind of cash, though, might be easier than finding a parking spot for this bad boy.
Let's just say Tommy didn't deflate anything when it comes to this cross between a tank and a private jet. The listing from Becker Automative Design includes a must-watch video of the vehicle, complete with quotes from the quarterback, who called it his "sanctuary." Check it out:
That is quite the road beast. I bet you can get a full seven miles to the gallon in that hog.
According to the listing, the car is worth $350,000 new, so you're getting a deal—especially when you consider the 6-way electric reclining VIP seats were used by a 6-time Super Bowl champ. The luxurious interior also includes a mobile internet router and two TVs so you can watch highlights of yourself at all times. But sadly, Brady's whip isn't coming with him to Tampa Bay.
"Parting ways with my Becker ESV won't be easy," Brady writes in the listing. "From day one it became my sanctuary from the outside noise. I took pride in picking out all the customizations of the ESV; from the trim of the seats to the color of the rug. With such limited time in my busy schedule the ESV gave me those extra minutes to study my play book, make phone calls and be with my family. Immediately my productivity went up and my stress came down. I hope the next owner will take great care of her; she will always be a part of the Brady family."
Except, she won't. Because Brady is selling instead of passing it down to one of his kids. Not that we blame him. Imagine learning how to drive in that?
Anyway, perhaps this explains why Brady played so poorly in The Match. Parting with a loved one—especially one with that much cargo space—can be tough.