UGH
Tom Brady to Julio Jones already looks scary, this won't be fun at all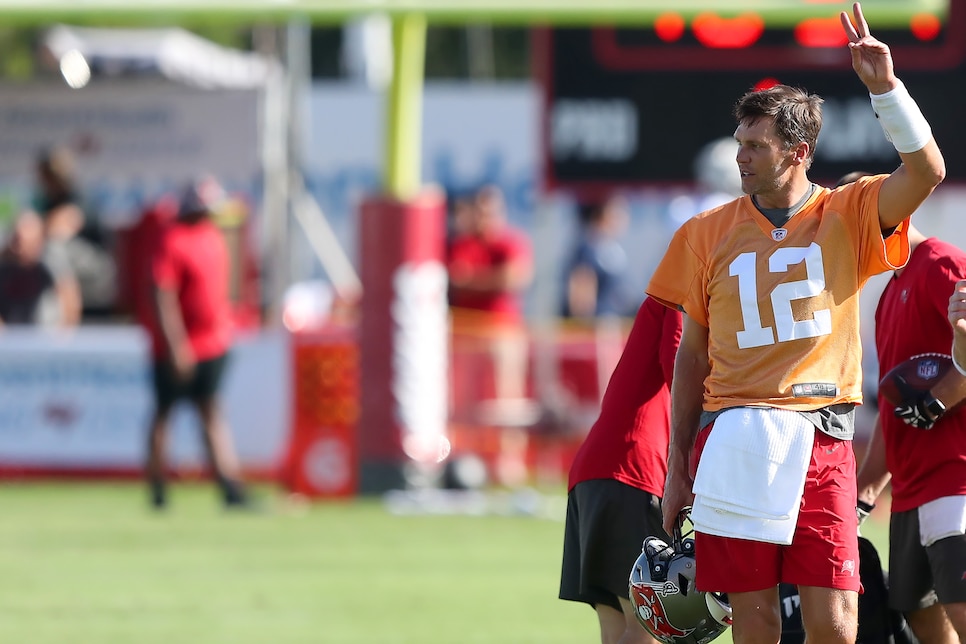 He's going to do it again, isn't he?
You count out Touchdown Tom for good reason—the guy frickin' retired—and the next thing you know he's throwing dimes to Julio Jones in the corner of the endzone.
This isn't fair. It honestly should be illegal. The man has seven Super Bowl rings. His first title wasn't that long after Y2K and he's still plugging along 20 years and one pandemic later. Just one year ago, he bested Patrick Mahomes—who is his own cheat code of sorts throwing to Travis Kelce and Tyreek Hill—and now, as previously stated, he has Jones on his squad.
Sigh … fine. Play the clip.
This was never fun, but it's extra not fun anymore. Growing up as a Jets fan, all I remember from my childhood is losing at Marvel vs. Capcom and seeing Brady come to Giants Stadium (we didn't even have our own stadium) and kick our ass year after year.
Just double-checked to make sure that the Jets don't play the Bucs this year. I wouldn't be able to take it. Was worried for a second that New York would find a way to lose to Brady in the Super Bowl but it seems like Zach Wilson has some older trophies taking up the majority of his time.
Apologies for the tangent. The Jets suck. Brady is inevitable. And all is wrong with the world.
With that said, can't wait for football season. It's almost here!