The Loop
Tom Brady has his own signature Aston Martin now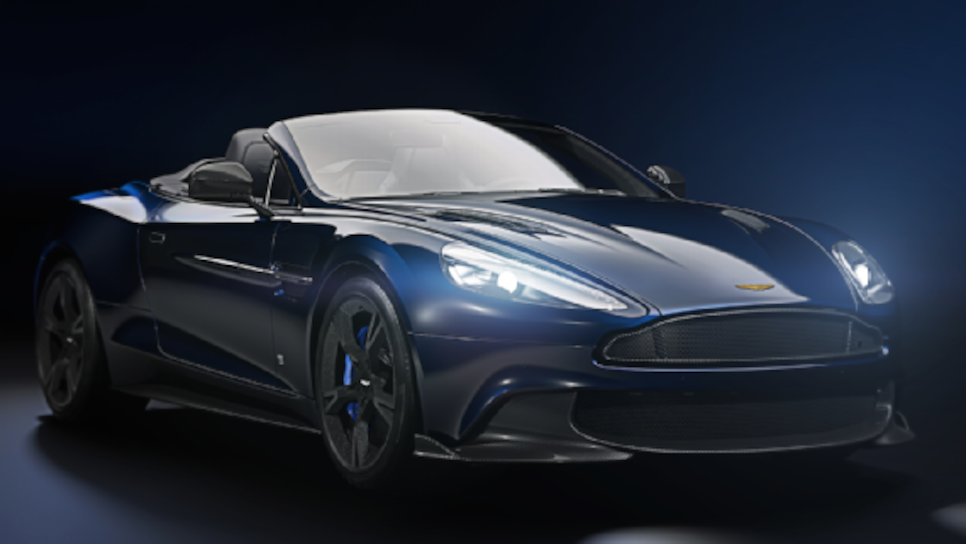 Well, a signature Aston Martin isn't a bad place to start.
No, we're not kidding. Tom Brady, the guy who once wrecked his Audi in downtown Boston and still made it to practice later that morning, now has a high-performance sports car with his name, quite literally, on it. Based on Aston Martin's Vanquish S Volante, the Tom Brady Signature Edition—designed to replicate the "immediacy" of Brady's on-field performance (barf)—updates the 200-mph British convertible with a custom aquamarine exterior, paddle shifters crafted from California poppy leather, and "TB12" badging throughout.
Limited to a production run of (you guessed it) 12 and retailing for $359,950, the Tom Brady Signature Edition is so exclusive that his deal with Aston Martin deal doesn't even include one. In other words, if the GOAT wants to drive his own car, he's going to have to buy one just like the rest of us lowly Saudi princes.