The Loop
Todd Frazier's son rakes base hit, breaks out the salt n' peppa to celebrate
What could possibly be better than the Mets' salt n' peppa celebration—already the best thing in baseball—you ask? Well, how about Blake Fraizer, son of MLB everyman Todd Fraizer, smacking an opp-field single during a Little League game this weekend and the topping it off with a little twist of the seasoning. WARNING: MAY CAUSE CUTE SEIZURES: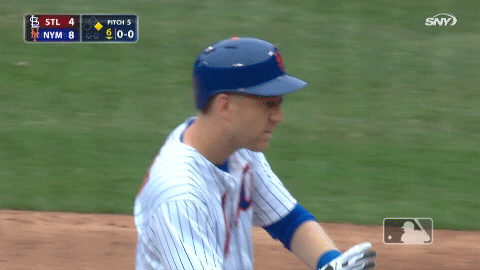 Now The ToddFather is widely considered one of the best Locker Room Guys™ in the Majors. Last July, he joined the Yankees and they roared to an unexpected ALCS berth. This spring, he hopped a Flushing-bound 7 train, and suddenly the Mets can't lose. Hell, he even presided over a not terrible Cincinnati Reds team between 2011 and 2015, which is pretty much like winning a World Series anywhere else.
In other words, it's no surprise that Lil' Fraizer is already flashing his dad's Jersey charm and sneaky pop. Some things are just hardwired into the ol' DNA. That said, it's still amazing to watch and a nice reminder that here in America—even in the aching post-everything dystopia we call 2018—baseball still runs deep.