The Loop
Today in PG-13 PGA Tour clips, Shawn Stefani strips down to his skivvies at the Honda Classic
Sitting outside the cut line with just a few holes remaining in his second round, Shawn Stefani was willing to do anything to stick around for the weekend at the Honda Classic. And we mean anything.
When Stefani's tee shot on the par-4 sixth hole (his 15th of the day) found a water hazard, he decided to strip down to play his ball from the mud. But unlike what we saw from Gonzalo Fernandez-Castano earlier in the year, Stefani didn't just take off his shoes, socks and pants. He also shed his shirt and, well, left little to the imagination. Check it out, although be warned this clip is probably considered at least PG-13:
And yes, that's a great line by David Feherty.
Despite Stefani advancing his second shot 44 yards back to the fairway and hitting his third shot to nine feet, he missed the par putt and went on to miss the cut. So, unfortunately, the strip show probably wasn't worth it.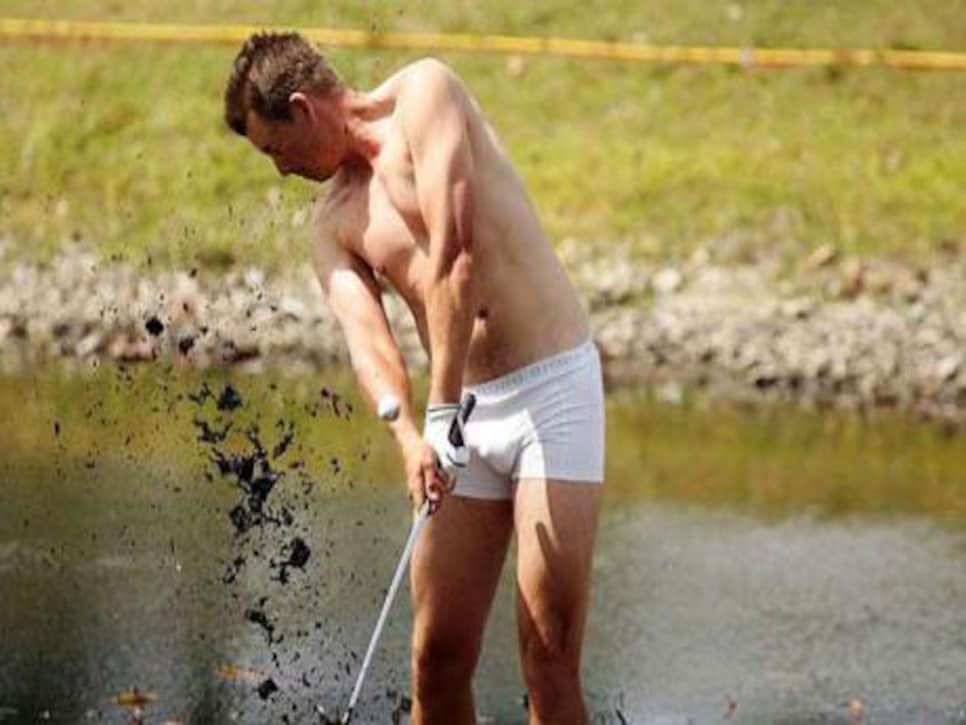 "I'll probably take that to the grave with me," Stenson said after.
Well, we're still talking about it eight years later -- even after Stenson became a major champion. In other words, Shawn, you're going to hear about this for a long time.