Equipment
Titleist TSR Drivers: What you need to know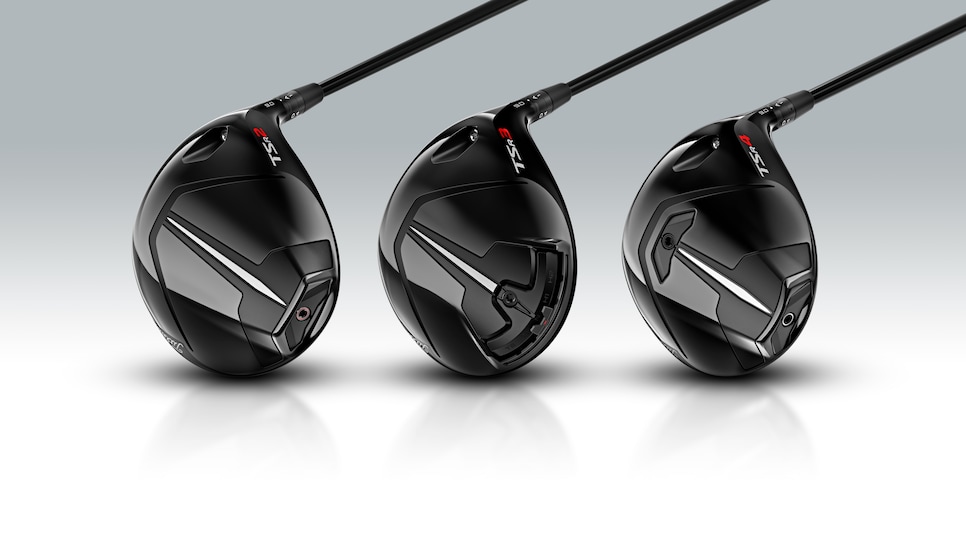 WHAT YOU NEED TO KNOW: The Titleist TSR family of drivers includes the TSR2, aimed at max forgiveness for those players whose impact pattern involves most of the face; the TSR3, which targets the more consistent player with extra horsepower for center hits; and the TSR4, which focuses on the lowest spin and a more compact shape. Each features an updated face design, lower, more forward centers of gravity and aerodynamic refinements to boost club head speed.
PRICE: $600, in stores Sept. 23.
THE DEEP DIVE: Speed in drivers, which has been front and center on the family crest of Titleist's metalwoods since the company launched the Titleist Speed Project four years ago with the debut of the TS2 and TS3 drivers, isn't on the surface that complicated a concept: To make ball go far, you make ball go fast.
But making ball go fast is a multifaceted problem, especially in golf where a myriad of swing types combined with the limitations of the ruling bodies (and of course physics) muck up your thoughts and plans. That's why Titleist's third generation of drivers in its "speed project," the TSR family, attacks the issue of enhanced velocity in multiple ways.
"It's really about how do we turn up all the knobs to bring up the performance of the product," said Stephanie Luttrell, Titleist's director of metalwood development. "How do we turn every single element to bring more speed to the player."
That latter element is key to Titleist's approach. Once again, the distinctly different but foundationally similar lineup includes three versions: the forgiveness-focused TSR2; the solid-contact-enhancing TSR3; and the lowest-spinning, compact TSR4. In each case, the three drivers aim to enhance performance for the particular characteristics of a certain kind of player.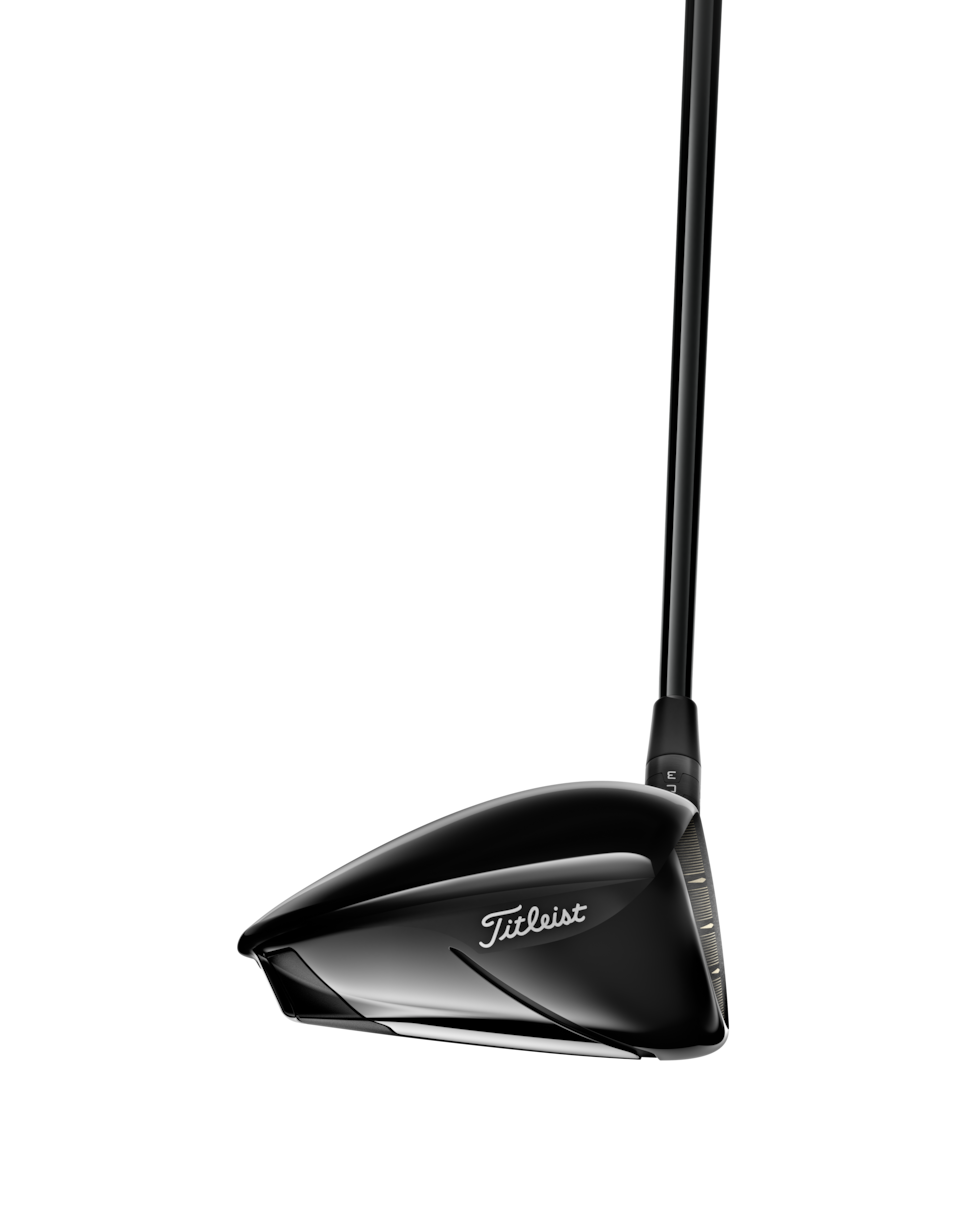 Throughout the lineup, a few powerful speed elements recur. First among those is a sleeker overall shape to the designs that has almost nothing to do with aesthetics and just about everything to do with aerodynamics. That includes an adjustment to the shaping of the hosel opening, as well as the back end of each driver that's more squared off in what the company calls a "boat-tail" shape.
"It's all about reducing turbulence, reducing drag," Luttrell said, noting the most dramatic gains are in the larger footprint TSR2. "We want to do all that we can to keep that airflow connected. Any time you have large pocket geometries that's a penalty. Even taking the flat weight off the sole [and moving it to the 'boat tail' section in back] improves the aerodynamics of the sole geometry."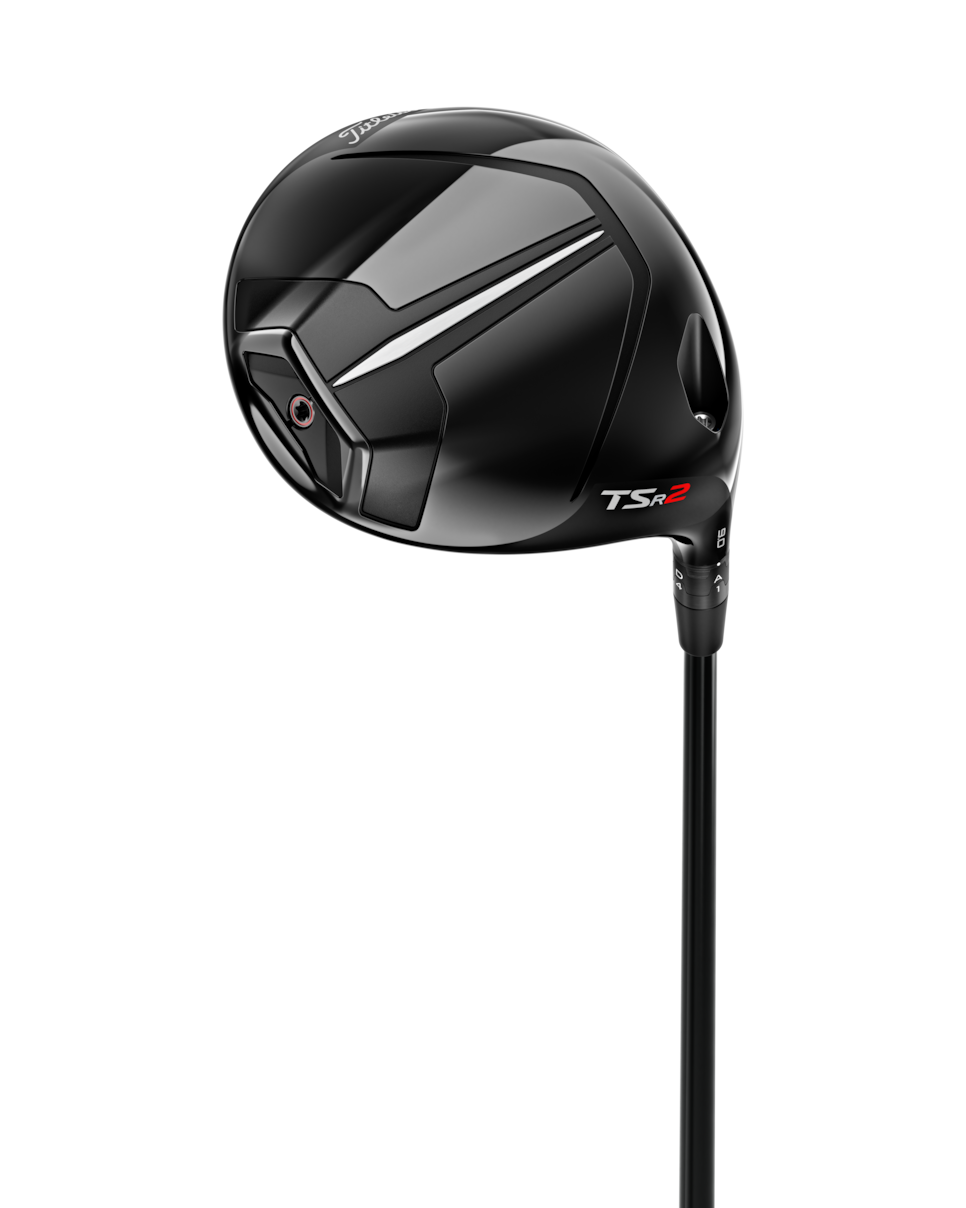 Of course, you cannot talk about speed without talking about the face insert. Titleist used a special high-strength, high flexibility titanium alloy in the face of the TSi drivers, and in the second go-round with such a material, Luttrell's team learned they could go farther within the way the ruling bodies limit how springy faces can be.
"We've essentially learned what the boundary conditions are and then that becomes our design guide," she said. "We use those tools to allow us to explore different face insert designs to allow us to maximize performance for each chassis."
The faces of the three drivers are indeed distinct. Since the TSR2 player is most benefited by a face that helps out on mishits, it employs a multilevel variable face thickness design to provide more consistent ball speeds on off-center hits. Meanwhile, the TSR3 focuses less on those extremes and looks to optimize center hits. A thicker perimeter section concentrates more flexing in the center section than previously, Luttrell said, something that couldn't be done in the past with a traditional titanium alloy. Well, it could be done, but those drivers wouldn't have lasted very long.
"We look at each of these models as having their own performance criteria and how do I best deliver performance for the 2 player or the 3 player or the 4 player instead of having one universal face design," Luttrell said
That individualized thinking meant the less forgiving TSR4 head, which is only 430 cubic centimeters, is matched with a multi-thickness face design similar to the TSR2. That forgiveness in the face breeds more consistent launch and speed characteristics married with a very low-spin head design.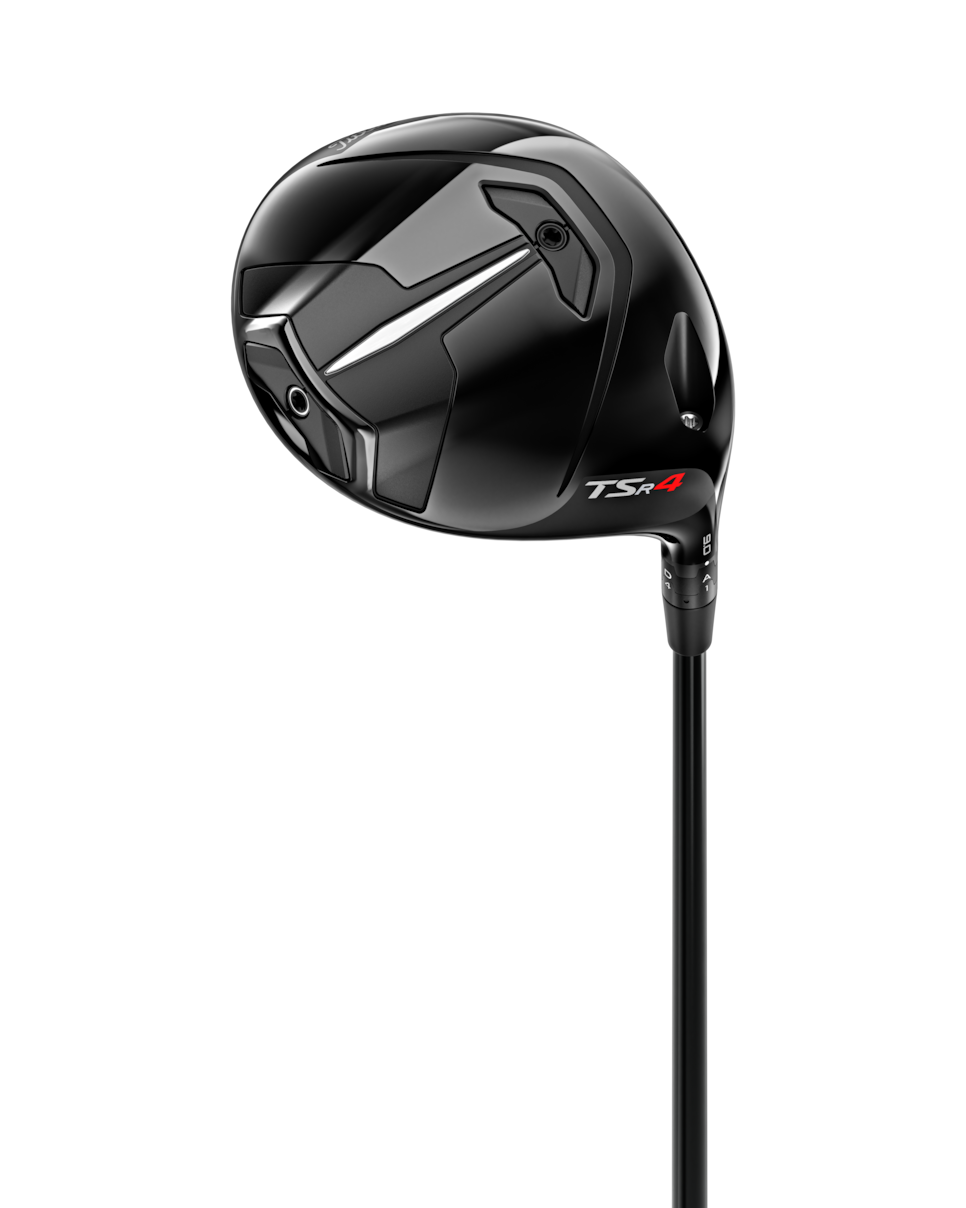 While the TSR4 offers the lowest spin, its two movable weights (front and back, 11 grams and three grams) present two different centers of gravity, more forward and less forward (but still very forward). "When you flip those weights you add spin, you add dynamic lofting, that essentially gives you the performance of TSR3 in a mini shape," Luttrell said. "We basically decided to make it a mini 3."
TSR4 isn't the only model where the CG is lower and more forward to reduce spin. That's a theme throughout because low spin has become of paramount importance, especially through more forward CGs.
"We've seen how a more forward CG actually results in better clubhead speed," Luttrell said. "Obviously when you move the CG forward there's inertia loss [reduced forgiveness in off-center hits by being less stable]. But I think center of gravity position drives distance and consistency and performance more than stability does."
Luttrell's view is that once a driver gets to 4,800 grams-centimeters squared in moment of inertia [the measurement of stability on off-center hits], "there's a diminishing return" in going higher. She said the MOI on the most forgiving TSR2 is a shade lower than what it was on TSi2 but it's "not even noticeable in terms of a penalty."
"Maximizing inertia was a strategy, but one of the things we've learned is that if I can have a more forward CG and maximize the inertia at that forward CG, that's the best of both worlds."
That's largely what Titleist has done throughout the three TSR drivers. Only the TSR3 incorporates heel to toe CG adjustments, as it has done in the past. The TSR3's movable weight again shifts CG across a fairly narrow range, but that's purposeful, Luttrell said.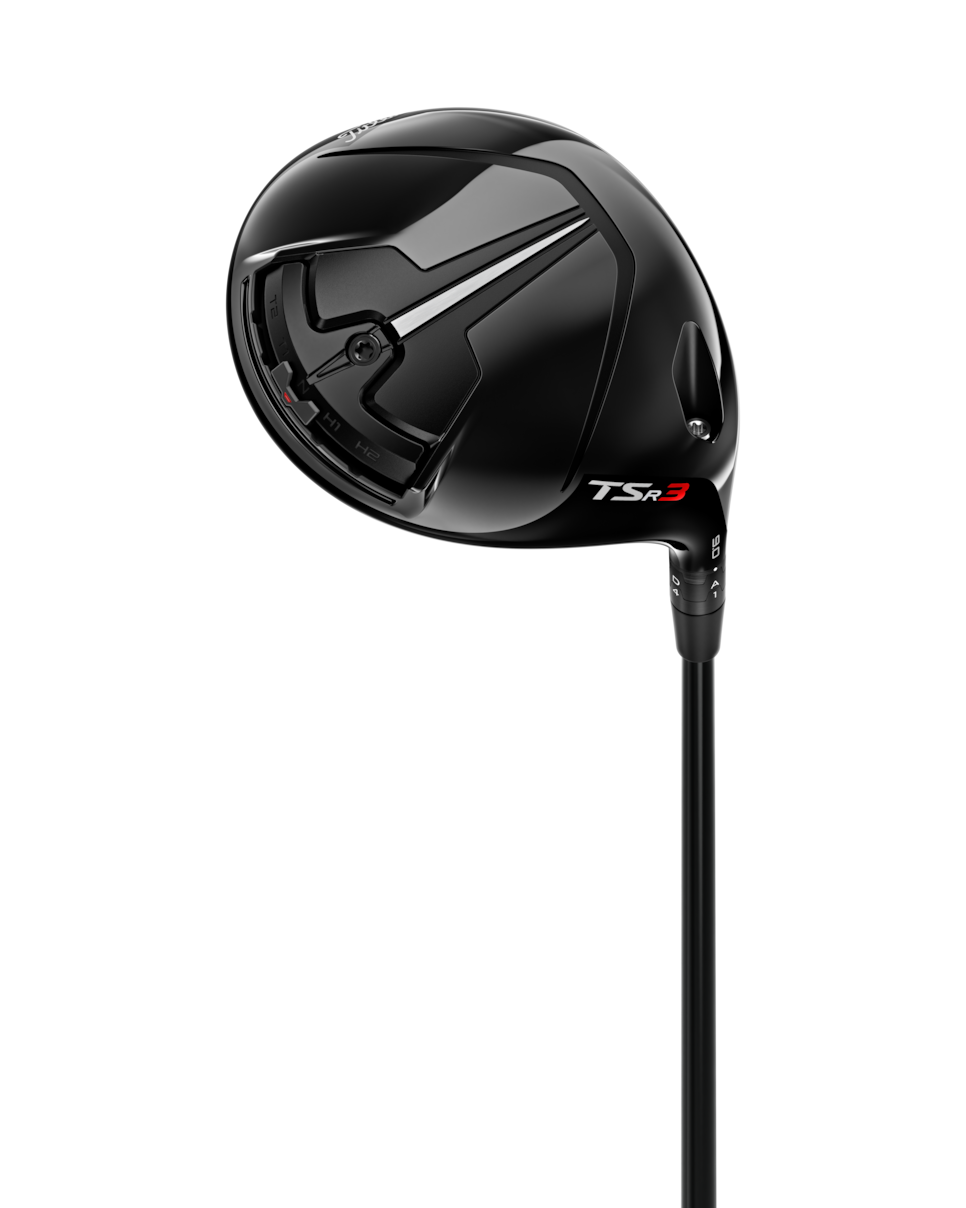 "We've found our sweet spot there," she said. "This is intended to be a precision fine-tuning tool. It obviously can affect dispersion control but it also allows us what we think is the more important element of matching cg with a player's impact location and optimize speed and distance through that."
In short, the three drivers, all of which again feature Titleist's 16-way adjustable hosel, can be summarized just that way: The TSR2 is about forgiveness with speed; the TSR3 is about precision with speed; and the TSR4 is about spin reduction with speed.
The TSR drivers will be available at retail Sept. 23 ($600). They're offered with four stock shaft options: True Temper HZRDUS Red CB and HZRDUS Black 4G, Mitsubishi Tensei AV Blue (XLink) and Tensei 1K Black. Four custom upgrade shafts also are available from Graphite Design ($200 additional charge): Tour AD UB, Tour AD DI and Tour AD IZ. The TSR2 and TSR3 are offered in 8.0, 9.0, 10.0 and 11.0 lofts, while the TSR4 comes 8.0, 9.0 and 10.0 lofts.