Equipment
Titleist TS2, TS3 drivers, fairway woods are result of new "speed project" and "taking it to another level"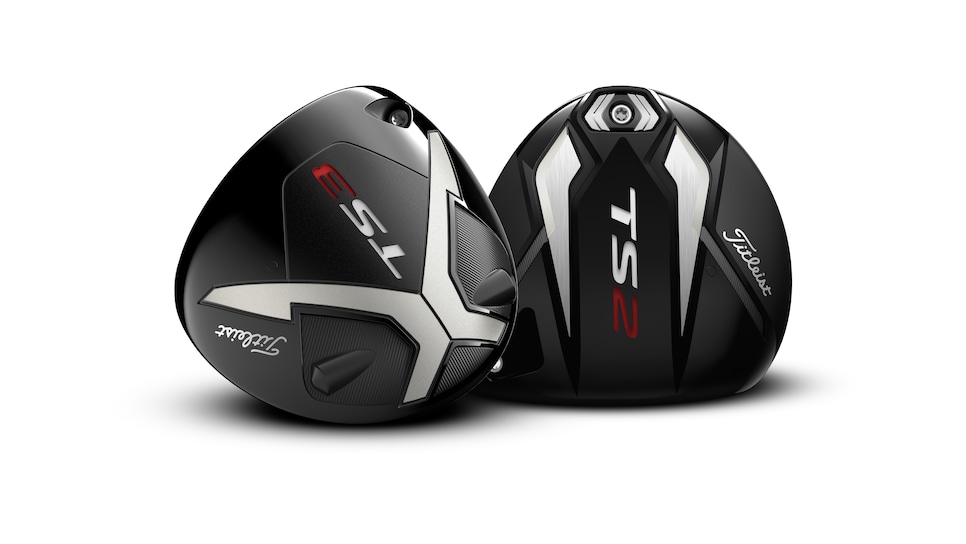 To put the new Titleist TS2 and TS3 metalwoods in perspective, consider this comment regarding how much of a departure the lineup is from the company's relatively conservative, though effective, approach to driver design in the past.
"We pursued so many different things that in the past we might have said, 'Oh, that's not traditionally us,'" said Stephanie Luttrell, Titleist's director of metalwood development. "Well, this time we did look at those things. This is taking it to another level for us."
What Luttrell is talking about is a departure from the big-brother/little-brother approach in drivers that Titleist has employed for more than a decade. In recent years, that included D2 and D3 versions that were more similar in their technologies and player profile than they were different. With TS2 and TS3, though, there's been a fundamental shift. While TS3 in many ways picks up directly from where 917 D2 and D3 left off with its cylinder weight in the sole that tweaks center of gravity in the heel-toe direction, TS2 is more what Luttrell calls "that high launch bomber trajectory." It's a large profile, high moment of inertia driver that's built for both forgiveness on off-center hits and aerodynamic efficiency. (The MOI on TS2 is 12-percent higher than 2017's 917D2.)
Those two elements, which also help boost the MOI on the TS3's more workability-focused frame (vs. the 917D3), reflect a renewed focus on ball speed. That includes improving on-center hits through a thinner face, and boosting off-center hits through better perimeter weighting, as well as lowering the center of gravity to improve launch conditions and performance on impacts low on the face. The Titleist team even developed a "virtual wind tunnel" to digitally test computer head designs to improve swing speed-enhancing effects through aerodynamic changes to where the crown meets the face and the high toe area. (The "TS" refers to the company's internal nomenclature for the new drivers: "Titleist Speed Project.")
These new drivers both incorporate a 20-percent thinner crown than past models for weight savings and a sleeker curve to the meeting of crown and face for better aerodynamics. Luttrell said the new crown and lighter face meant there was no need to add a carbon composite crown.
"Where that puts us is really at parity in terms of what we could accomplish with a composite crown in terms of center of gravity and inertia properties," she said. "We also know that we can develop a better player preferred sound and feel with the all-titanium constructions. So for us it really solidified our direction."
A further piece in the TS2 and TS3's approach to speed is their face design, or more specifically, how the face design is maxed out. During manufacturing, Luttrell said, every driver is tested for spring-like effect at the USGA limit. Those that fall short of the goal speed are reengineered to match the goal number.
"It allows us to for sure push it," Luttrell said of the 100-percent inspection process. "And we get an even tighter tolerance."
While both clubs continue Titleist's 16-way adjustable hosel, one other change gear geeks might notice is that the TS2 and TS3 have done away with the sole slot ("active recoil channel") seen on previous Titleist drivers that was designed to provide more face flexibility for more distance. It's not needed, Luttrell said, because of the weight savings that yield a lower center of gravity.
"We could accomplish the launch and spin that active recoil channel was giving us without using active recoil channel so we've been able to reallocate that mass," she said. "Another added benefit is better sound and feel."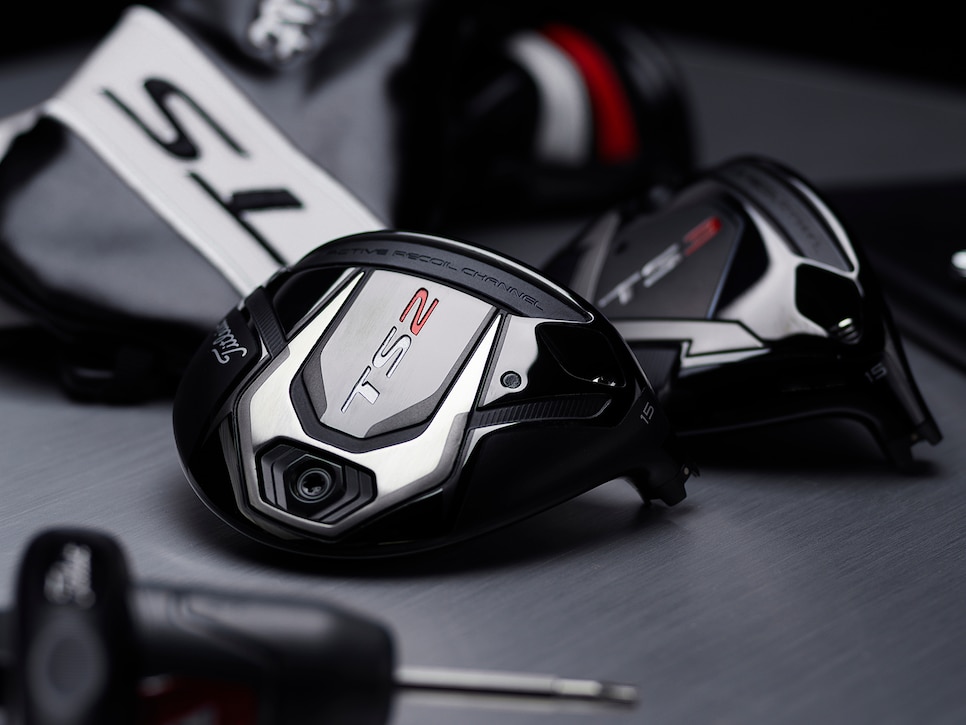 The line includes new TS2 and TS3 fairway woods, as well. Both also embrace speed-enhancing features including a lower, more forward center of gravity through an 11-percent thinner crown and a taller internal slot on the sole's "active recoil channel." The face insert is a high-strength Carpenter 465 steel. Like with the drivers, the TS2 is the more forgiving of the two models, while the TS3 offers a weight cylinder that moves the center of gravity between draw and fade bias.
Titleist offers a wide selection of custom shaft offerings, but its stock options include three new models that are five grams lighter than past versions. They include the Mitsubishi Kuro Kage Black Dual Core, the Mitsubishi Tensei AV Blue, the Project X HZRDUS Smoke Black and the Project X Even Flow T1100 White. With the shaft weight savings, the TS2 and TS3 drivers feature a 45.5-inch shaft, a half-inch longer than Titleist's past drivers. It's one final piece of evidence that these Titleist drivers are a distinct departure in a search for new ways to boost speed.
The TS2 (8.5, 9.5, 10.5, 11.5 degrees) and TS3 (8.5, 9.5, 10.5 degrees) drivers begin fittings Sept. 6—and can pre-ordered now—with in-store availability on Sept. 28 ($500). Those dates hold also for the TS2 (13.5, 15, 16.5, 18, 21 degrees) and TS3 (13.5, 15, 16.5, 18 degrees) fairway woods ($300).