Equipment
The clubs Justin Thomas used to win the WGC-Bridgestone Invitational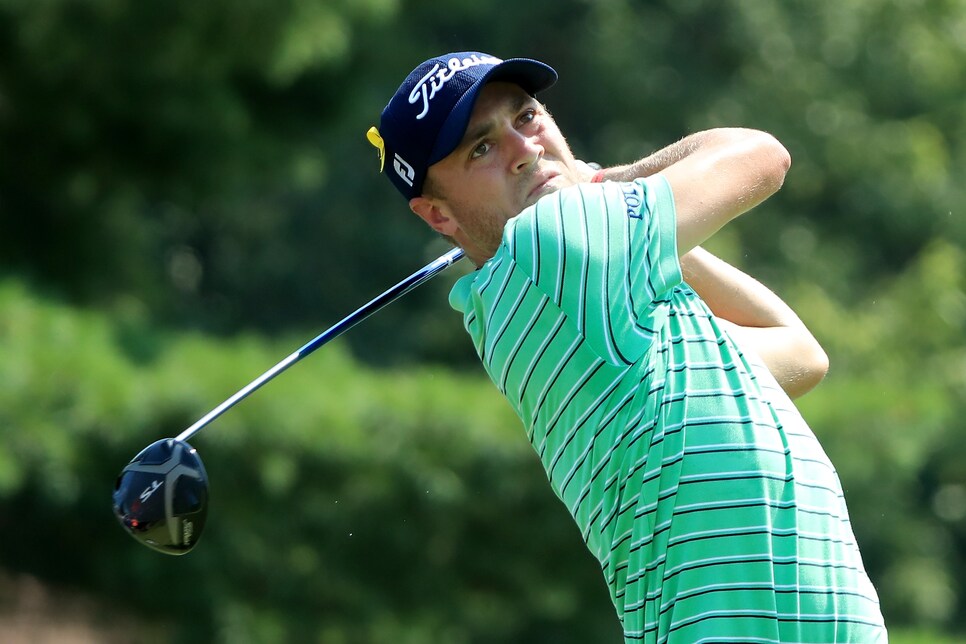 Justin Thomas followed a solid recipe for winning the WGC-Bridgestone Invitational at Firestone Country Club's South Course: Hit it far off the tee and then hit a bunch of greens in regulation. In fact, six of the prior 10 winners of the event were in the top 12 in distance and top 10 in greens in regulation. Thomas followed suit, averaging a hefty 329.3 yards per measured drive (ranked 12th) and hitting 75.0 percent of his greens (ranked T-2) to win the last playing of the event at Firestone by four strokes over Kyle Stanley.
Off the tee, Thomas used Titleist's new TS3 driver, a club he put in play the first week it was on the USGA's Conforming List of Driver Heads in June at the U.S. Open. According to Titleist tour rep JJ VanWezenbeeck, a fitting session with Thomas prior to the Players in May showed the 9.5-degree TS3 gave the reigning PGA champ better ball speeds along with a desirable launch-to-spin ratio. The numbers were so good Thomas even gave the driver its own code name, playing off the TS designation. Thomas referred to the driver as "The S**t," which in golf slang is high praise, indeed. As if further validation was needed, Thomas' 394-yard blast on the final hole Sunday seemed to work. Thomas made one modest tweak at the Open Championship, shortening the shaft one-eighth of an inch to help with centering the hit and maximizing control.
"I liked it right away," said Thomas, who noted the shorter shaft has made a "huge difference" off the tee. "It was a little bit faster, which everybody likes. … I'm hitting it in the center of the club and I drove it, well, I hadn't had that feeling in a while like I had this week. When I'm driving it well, I hit those drives like on 8 and 9 and 18 and I just swing as hard as I can and it feels like it's going to do what I want. That's a comfortable feeling, especially here at Akron or Bellerive."
What Justin Thomas had in the bag at the WGC-Bridgestone Invitational:
Driver: Titleist TS3 (Mitsubishi Diamana BF 60TX), 9.5 degrees
5-wood: Titleist 915Fd, 18 degrees
Putter: Scotty Cameron by Titleist X5