Equipment
U.S. Open 2018: Titleist unveils prototype drivers at Shinnecock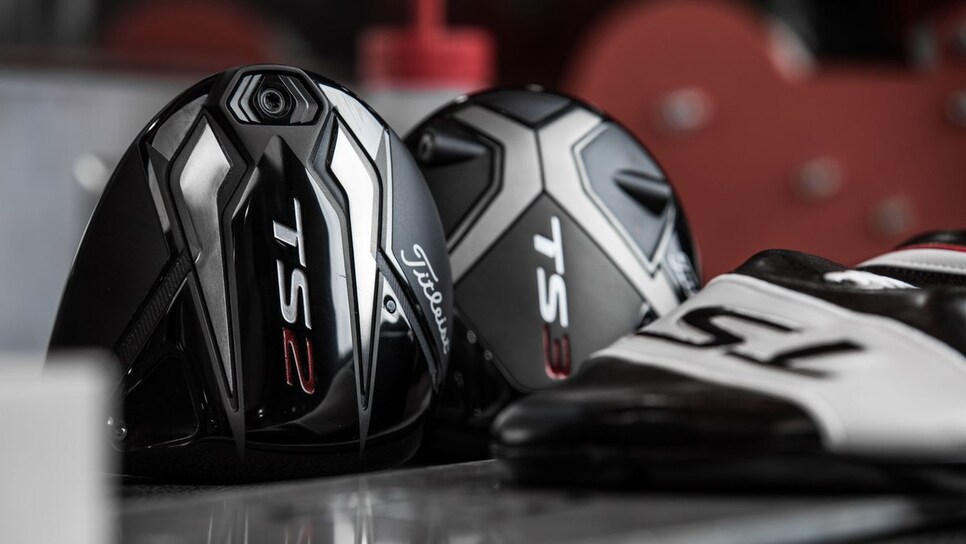 Yesterday Justin Thomas hinted he might have a new Titleist driver in play this week at Shinnecock Hills Golf Club for the U.S. Open. And today, Titleist let everyone know what that club might be. The Titleist TS2 and TS3 drivers are on the USGA list of Conforming Driver Heads, and the company has pushed out photos of the clubs on its website and social platforms.
The move breaks the company's reliable cadence that normally sees new product introduced to tour pros at the Quicken Loans National and certainly the national championship is an interesting choice. On one hand, it's a huge stage and sure to garner lots of attention. On another, the adoption by tour staff might be somewhat less than normal this week, Thomas notwithstanding.
As for the clubs themselves, the company is keeping details rather tight. Photos suggest, however, that the TS2 model does not have the company's SureFit weight cog while the TS3 does. On the sole there also are a pair of silver rails running from back to front in the center of the sole on the TS2 and in more of an elongated X pattern on the TS3. There also is a weight screw all the way back in the TS2, while there is no weight screw in the TS3. If recent form holds, the "2" is likely a slightly more forgiving driver than the "3" as the SureFit weight in the TS3 allows for more customization.
Earlier this month, Titleist Tour reps and members of the Titleist Golf Club R&D team began fitting players into the new TS2 and TS3 models, optimizing their performance and gathering their feedback and data.
As is there custom, there is no word from Titleist as to when the product might be available to the public as this is the first step in its "validation process." As the U.S. Open progresses, we will update with any players who put the drivers in play.