News
Tiger Woods won't win, but makes progress in advance of the Masters with a 66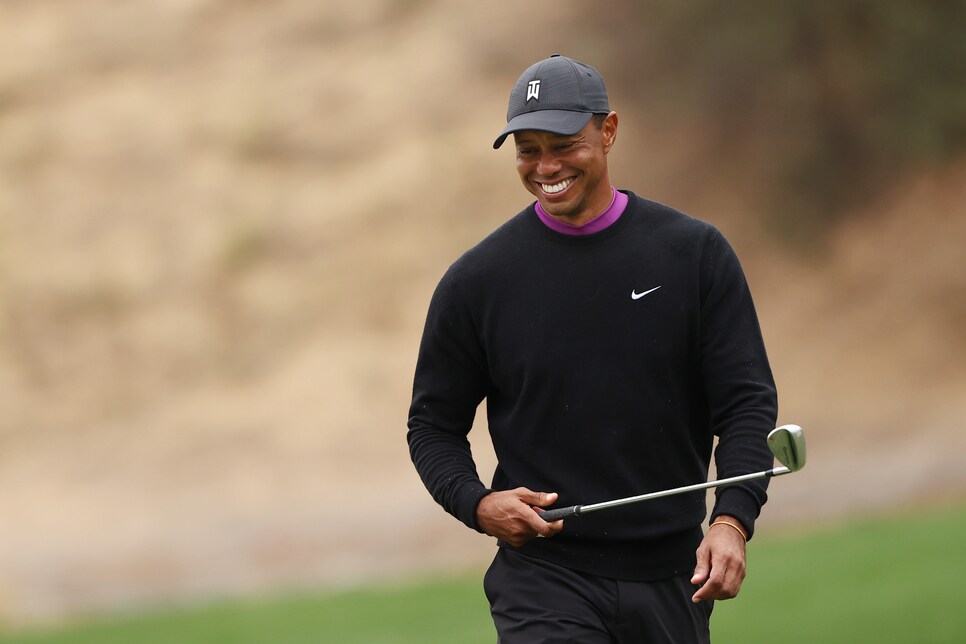 THOUSAND OAKS, Calif. — It wasn't perfect, by any means, and he's still way closer to the bottom of the leader board than the top. But Tiger Woods made eight birdies on Friday, signed for six-under 66 and looked an altogether different golfer than the guy who hacked it around Sherwood on Thursday.
"Overall I hit the ball so much better," an upbeat Woods said after the round. "Yesterday was not that sharp and today was a lot more sharp and a lot more crisp and clean."
In addition to being his lowest score in relation to par in 2020, Friday's round marked a 10-shot improvement from his opening 76—the worst round he's ever had at Sherwood, where he won his foundation's event five times between 2000 and 2011—a slog that could not be described as anything less than worrisome. Yes, Woods is not going to win this week and defend his title; Thursday guaranteed that. But with the Masters inching ever closer, Woods was surely eager to display some measure of his control over his golf ball.
Mission accomplished. Woods hit 10 of 13 fairways and put himself in position to attack on four of Sherwood's par fives. He played those holes in four under on Friday, a day after making bogey or worse on three par 5s for the first time in his career.
And it could well have been lower. Woods missed a straightforward nine-footer for birdie on the opening hole and six-footers for par on three and 10.
Those wound up being his only two bogeys of the day. Woods was most encouraged by his ability to shape shots both ways, which he constantly cites as a key to dissecting Augusta National.
"I feel like I'm able to draw the ball a little bit better," Woods said. "And I need to get a little bit more sharp with it, start setting up a little bit higher than I am right now. But the nature of this golf course is not quite like that, not quite like Augusta. There are a couple holes that I do like setting it up and hitting high draws and I've done that. At Augusta I'm going to have to do that a lot more often than I am here."
That, and feeling far better than he did at the U.S. Open, where he moved gingerly and missed the cut by four.
"That's just the nature of my back," Woods said. "I wish it could be good all the time. I have moments where it's not as elastic as I'd like it to be, and unfortunately the U.S. Open did not help with the long rough, and did not drive it in the fairway enough times and put a lot of stress on it and shot high numbers.
"But I am moving a lot better. Having four weeks off was good, training sessions have been good, so everything's kind of turned around."
And yet, he did not pick up any ground on the leaders. Woods finds himself with the same 12-shot deficit that he started the day with. Simply put, the setup on Friday was favorable, or benign, or, if you prefer bluntness, downright easy. A number of pins were in bowls, and the five par 5s are all reachable. The average score—the average!—was 67.8.
Woods will get two more cracks at Sherwood this weekend as this is a no-cut invitational event. And with winning out of the question, one cannot help but turn the focus away from this title defense and toward the one that lies three weeks ahead.