News
Tiger Woods just recorded a statistical first that he definitely won't be happy about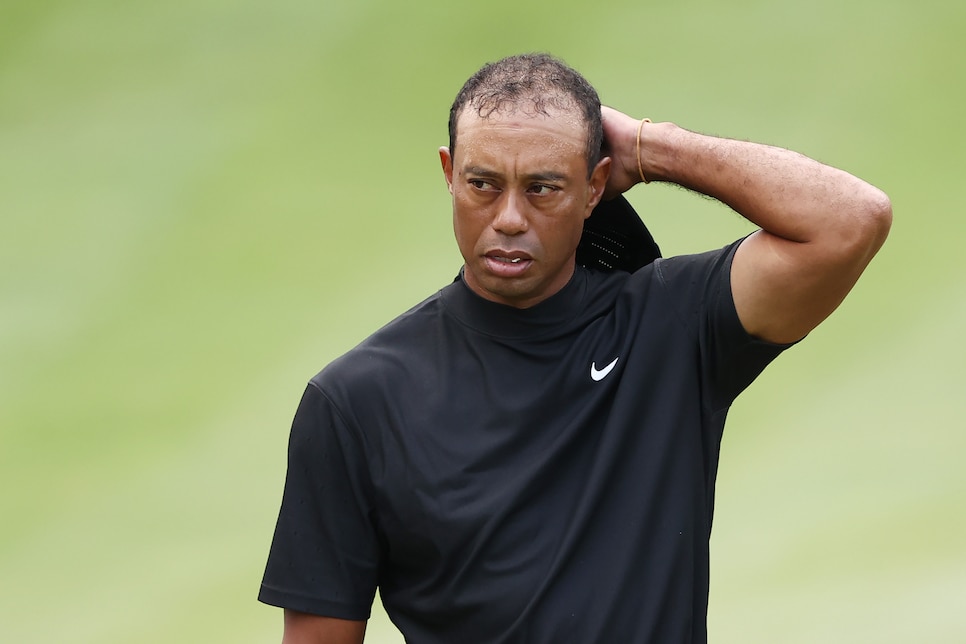 Taking advantage of par 5s has been a staple of Tiger Woods' legendary career, but on Thursday they got the best of him in a way we've never seen before.
Woods made bogey or worse on all three of Sherwood Country Club's back-nine par 5s to begin his title defense at the 2020 Zozo Championship. That included an "or worse" double bogey on No. 13, which put him at four over for three holes he'd usually expect to feast on.
Although Woods hasn't dominated longer holes as much as he used to do in his prime, the 15-time major champ getting tripped up so often on what are typically scoring opportunities was a first. According to the PGA Tour, it's the only time Tiger has made bogey or worse on three par 5s in the same round.
That stat spans 367 starts going all the way back to his PGA Tour debut as an amateur at the 1992 Nissan Open. Of course, not every course he's played in that time has three or more par 5s.
But what makes this statistical oddity even odder is that Woods only needed the first three par 5s (of Sherwoods' five) to do it. Moreover, it happened at a course where he's had so much success, winning the World Challenge event his foundation put on there five times.
While seeing Woods struggle so much on the par 5s was a shock, it's no surprise his early struggles on those holes—and a 39 on his first nine—have him well back in his attempt to defend his Zozo Championship title and earn a record-breaking 83rd career PGA Tour win. Even with a birdie on his fourth par 5 of the day, Woods remained near the bottom of the 78-man field.
And with a par on his fifth and final par 5 of the day, Woods wound up at three over for those holes to match his worst score ever in relation to par on par 5s in a single round. Rough. On the bright side, the overwhelming odds say Woods should fare better on Friday.