Golf Video Games
2K signs Tiger Woods to long-term deal that brings the 15-time major winner back to the video-game landscape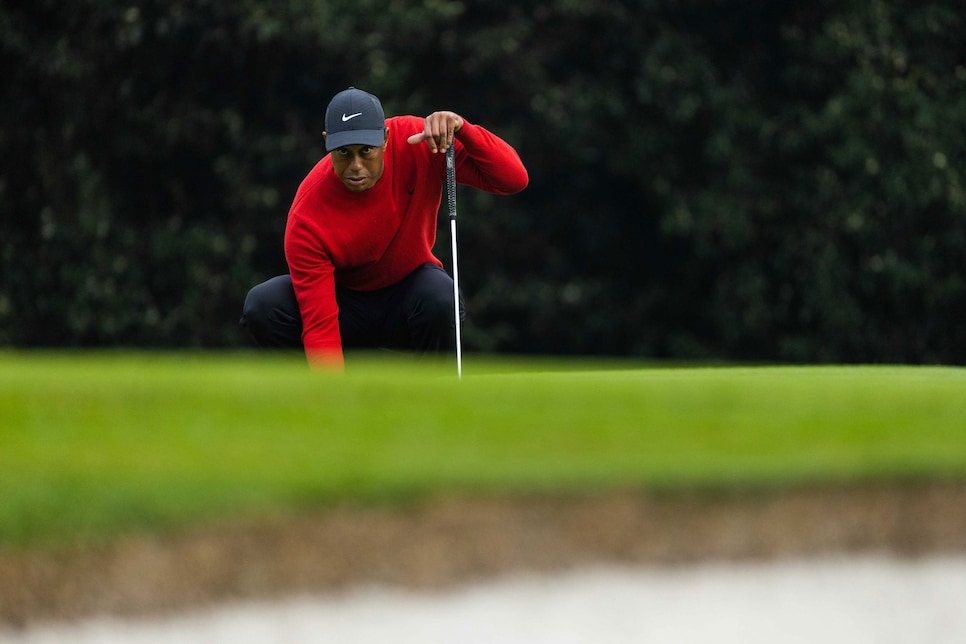 It's been nearly eight years since the last "Tiger Woods PGA Tour" video game was released, and in the years since there have been a number of other golf video games that have attempted to fill the void. The one thing they've all been missing: Tiger Woods.
That will change soon, as 2K announced Tuesday that it has signed Woods to a long-term deal. The well-known video-game company also announced that it has acquired HB Studios, developer of PGA Tour 2K21, which was released this past August.
Woods' partnership with 2K includes rights for his name and likeness to appear exclusively in the PGA Tour 2K franchise, in addition to any other golf games published by 2K during the partnership term. The 15-time major champion will serve as an Executive Director and consultant on the games.
This will be the first time Woods appears in a video game since Tiger Woods PGA Tour 2014, which was released in March 2013. The PGA Tour franchise was first developed and published by Electronic Arts in 1990, but Woods did not appear on the cover until 1999. There were 16 iterations of the game featuring Woods, and one final iteration in 2015 featuring Rory McIlroy on the cover. Electronic Arts has not developed a golf video game since.
In 2014, HB Studios released "The Golf Club," which has since morphed into what it is today, PGA Tour 2K21. 2K21 features a number of well-known tour pros, including Justin Thomas, who graced the cover. As of now, the game does not have a mode that allows you to play as the pros. It is unclear if that will change in the next version of the game, and whether you'll be allowed to play as Woods, or any other pro, for that matter.
Last month, Woods was injured in a single-car accident outside Los Angeles. After spending 21 days in two different L.A.-area hospitals, where he had undergone multiple surgeries and was beginning his recovery process, Woods announced on Tuesday that he had returned to his South Florida home to continue his rehabilitation.