The Loop
PGA Tour 2K21 is the first must-have golf video game since Tiger Woods PGA Tour 14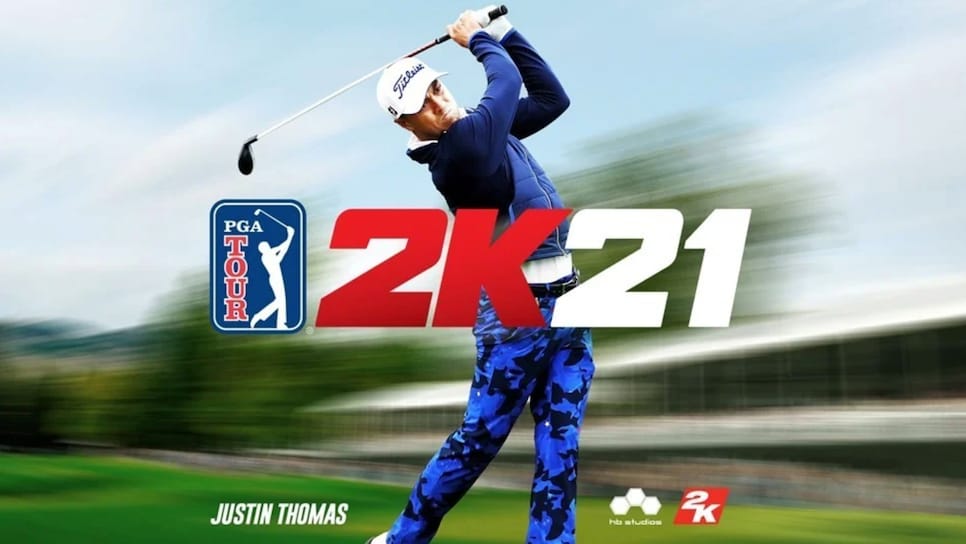 When I heard the news that a new PGA Tour golf video game was in the works, my first reaction was a combination of excitement and trepidation. Some immediate, knee-jerk questions: who'd be in it? What courses? How would it stack up to the No. 1 golf video game franchise ever, "Tiger Woods PGA Tour"?
The public will get answers to all of those questions and more this Friday, August 21, when "PGA Tour 2K21" goes on sale. Fortunately for me, I already found out thanks to the fine folks at 2K, who sent me a copy of the game to screw around with earlier this week.
I did a little more than screw around, however. I played for a solid eight hours, which should give you an indication of how I feel about it - it's good, very good. I had trouble putting down the controller, and even more trouble explaining to my wife-to-be that me sitting on the couch for four hours on a beautiful Tuesday afternoon playing a video game was for "work." Lucky for me, she goes to bed around 9 p.m., so I got an extra four hours in later that night. Again, for "work."
So let's get right into it. Well, actually, a little background first, specifically about that somewhat opinionated headline that could rub some the wrong way. Yes, I know this is an iteration of "The Golf Club" franchise developed by HB Studios, which, judging by some talk on social media, is a great game. I've never owned it or played it, which might make me unqualified to review this latest version, which features a number of PGA Tour pros and a ton of fan-favorite PGA Tour courses.
Or, you could say I'm more than qualified, plus I'm coming in fresh. I've owned practically every version of "Tiger Woods," including the final one in 2014 (and I ranked them all here in great detail). That and NCAA Football 14 are the only two video games I still play. "Tiger Woods 2014" was, in my opinion, the last golf video game worth purchasing. And I bought "Rory McIlroy PGA Tour." Here's a list of good things I have to say about it:
1.) You could play with Jordan Spieth, the best player in the world at the time.
2.) That's it. That's the list.
OK, forgive my long-winded opening and let's get to the damn review of "PGA Tour 2K21."
Like many new video games, "2K21" opens with a few lessons on how to play the game. For experienced "The Golf Club" players, this may be an annoying waste of time, but I thought it was very helpful. Right off the bat, you could tell this game was going to be challenging, while still reminding me of the last version of "Tiger Woods," which I could routinely shoot in the 50s on. Once I got to the putting, though, I knew there'd be no 58s in my future. As for the swing, it's what I was used to - right stick back and through, but you have to time it right. Too quick and you hook it, too slow and you block it. After the basics, John McCarthy, HB Studios' senior audio designer, shows you how to shape shots - draw or fade - then shows you how to hit a variety of chips and pitches, just like you could in the "Tiger Woods" franchise. So far, this game is just like the game I grew to love, while still feeling unique.
After the lessons, you create your player, hardly an original video game idea but one that's truly gone to a new level on these new systems. I remember there being plenty of detail with the create-a-player/gameface thing back in "Tiger Woods 2005," but nothing like this. Name a facial feature, and you could edit it. Cheek bone, cheek dimple, cheek mole, cheek pimple. Who the hell in their right mind would add a pimple?! I kept it super simple because I wanted to start playing. I was not checking for moles in the mirror.
As for the clothing and other accessories, there's plenty of that too. Addias, Ralph Lauren, Callaway, Bridgestone, and more. Of course, you need to earn some experience points before you could actually purchase anything. So again, I went bare minimum with the generic shirt and pants (you could do shorts, but I'm trying to be a damn professional here). I did not go with the generic, blank hat, Tony Romo-style, instead opting to channel my inner-Robert Rock. Class, class, class.
By the way, you can literally "script" your outfits for rounds 1-4. If that's not the most 2020 golf thing I've ever seen, I'm not sure what is.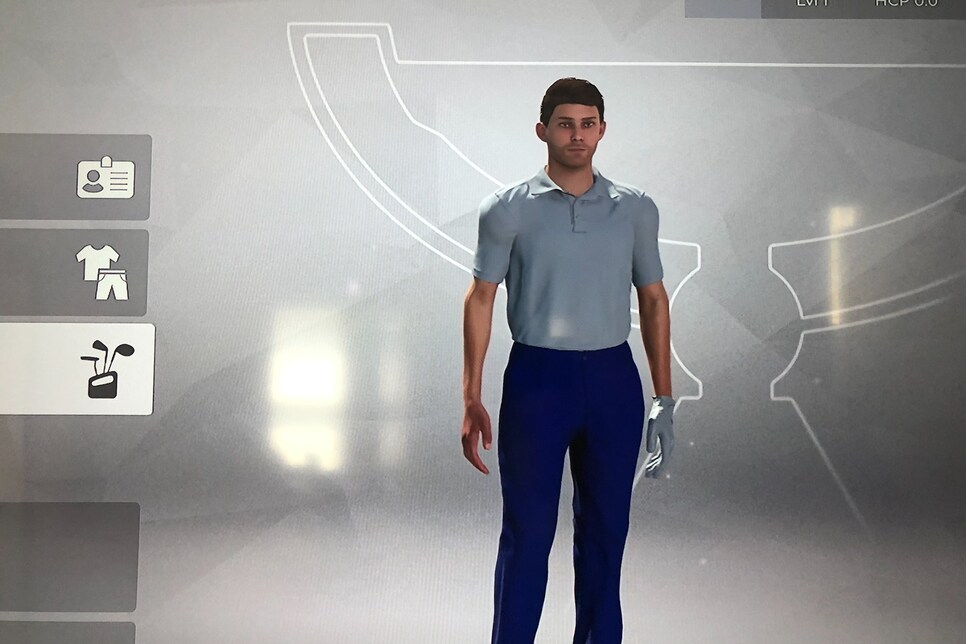 Once your player is created, you can start your career, and I wanted to start from the bottom. First up is the Q School final, which is just one round at TPC Louisiana. In order to earn your Korn Ferry Tour card, all you need to do is finish inside the top 50. Pfffft. Easy.
OH MY GOOD GOD NOT EASY. I believe I chose "amateur" mode—there are six: beginner, amateur, pro, pro-am, master and legendary—which notified me that it would be challenging but not to an extreme degree. That's true for the tee shots, the approach shots and even the short game shots. As for the putting, uhhh, not so much, at least for someone who never played "The Golf Club." Before I could blink I was six-over through four holes, having doubled the first with a four putt (!!), bogeying the third with a three-putt and TRIPLE-BOGEYING the fourth to fall to T-119th. This was turning out to be a very quick review, because I was about to cry into a couch pillow and quit.
Turns out, I'm just a big dumb idiot. Just like in "Tiger Woods 2014," you could read the putt beforehand, then "preview" it and see how good your read was. Then you adjust and strike. But still, the strike has to be good, and it took me five holes to realize you have to be very gentle taking it back, then accelerate through. Kind of like real putting, which is cool and realistic. Once I figured it out, I ripped off six birdies in a row, eventually shooting two under and tying for 24th to advance to the Korn Ferry Tour. An all-time turnaround, an all-time grindfest. The stuff legends are made of.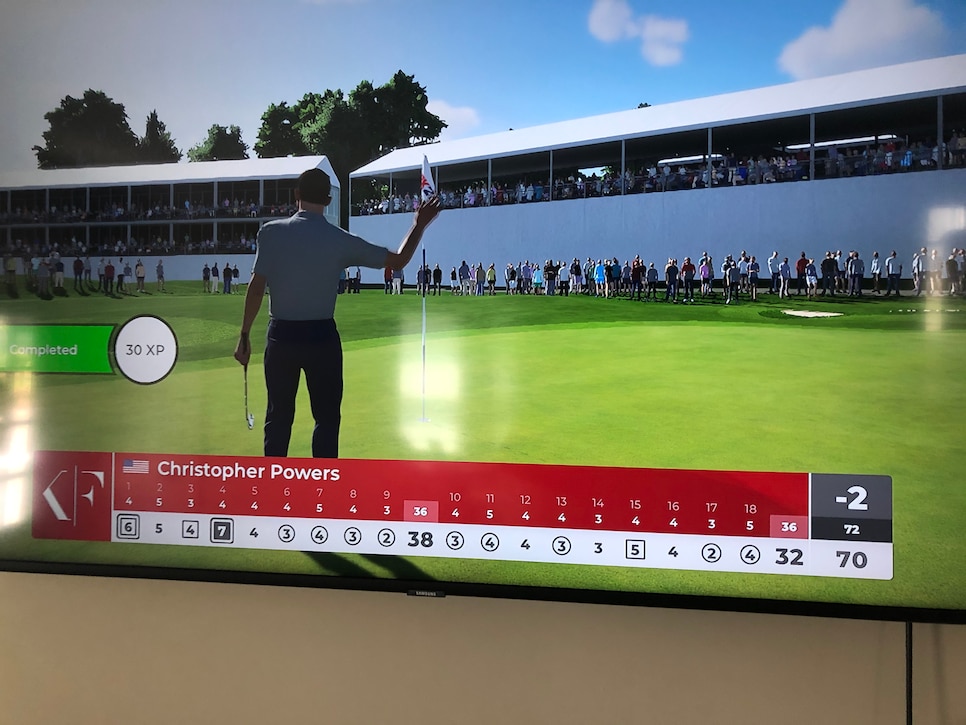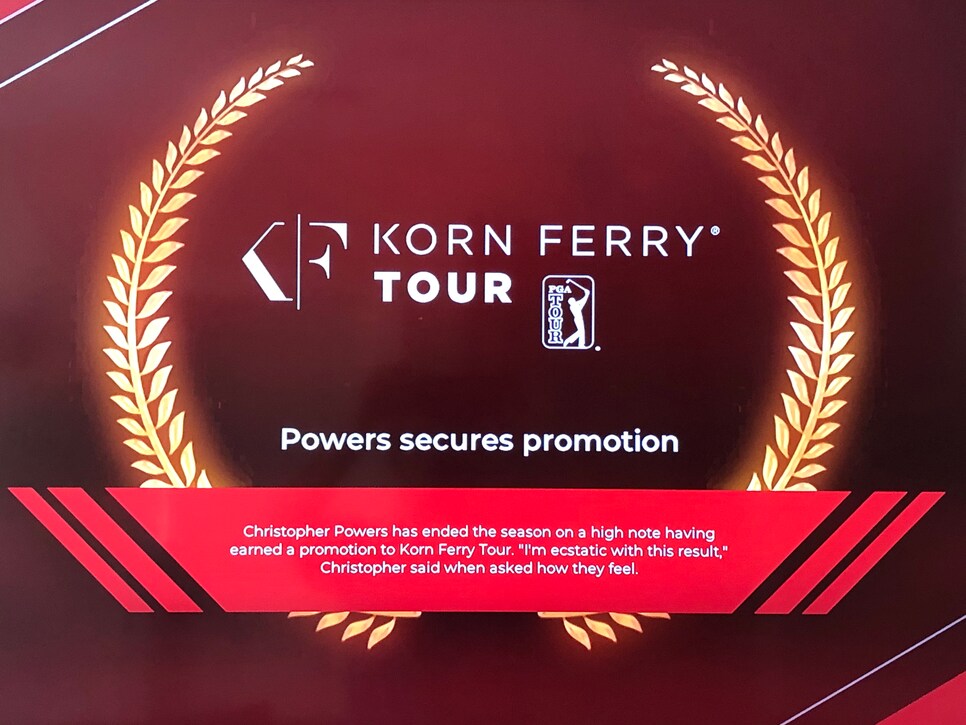 Once you get to the KFT, there are six events. Win three and you get a battlefield promotion to the PGA Tour. The other way to earn your card is to finish in the top 25 in the points ranking after those six events. I got through TPC Deere Run, TPC Scottsdale and TPC Sawgrass so far, picking up two wins and a T-3. My guy is going places.
The best thing I can say about the game play is how fast-paced it is. Unlike real golf, it's not a slog in any way, and you can rip through rounds. One thing I really liked is that you could adjust the settings to make the events one, two, three or four rounds. I did two for regular season events and four for the big events, like the Korn Ferry Tour Championship. In past "Tiger Woods" games, I never got very far in career mode, because who on earth has time to play four rounds for every event. It's like playing 15-minute quarters in "Madden."
As for the "challenging part," once you get the hang of it, you can definitely go low. And I'd imagine skilled "The Golf Club" players will be ripping off sub-60 rounds with ease. But there are ways to still make it very difficult, like cranking up the wind and making the course firm and fast. The contours of the greens are very realistic, and a poor approach shot will catch slopes and roll 50 feet from the cup if you're not careful. One thing I love is that the spin just seems to be natural, depending on your ball position/how high or low you hit it. Don't get me wrong, I loved being able to smash the A button and suck it back in "Tiger Woods," but no one on the planet can hit a 260-yard 3-wood into a par 5 and spin it back 20 feet to tap-in range like you could in those games.
One last thing - Luke Elvy and Rich Beem, the two commentators in the game, are great. Most of the time they keep it short and sweet, and I love that each round feels completely new, i.e., they don't repeat the same lines. They even say stuff like "he made birdie here yesterday, let's see if he keeps it going on this hole." There's also plenty of funny one-liners that aren't annoying (yet). One I loved - after I hit a snap hook, Beem said "that's a swing only a mother could love." Zing.
For the experienced "The Golf Club" player, this game might not be everything you were hoping for, but it still feels fresh enough and unique enough for you to still enjoy. For the person coming in fresh like myself, I think it's an absolute must-have. Not since "Tiger Woods 14" have I played a golf video game that I could play for hours without getting bored like this one. I plan on seeing this career mode through and continuing to up the difficulty level in the coming weeks, and I really can't wait to play with some buddies and check out how all the tour pros in the game swing it.
Is this where you give a score or some sort of rating? As a rookie video-game reviewer, I'll pass on the traditional five or 10 scale. Let's say, if the scale was a par 72, "PGA Tour 2K21" is a five-under 67.