Sponsored Content
New PGA Tour 2K21 update includes Season 2 Clubhouse Pass, plus the ability to play the par-5 sixth at Bay Hill just like Bryson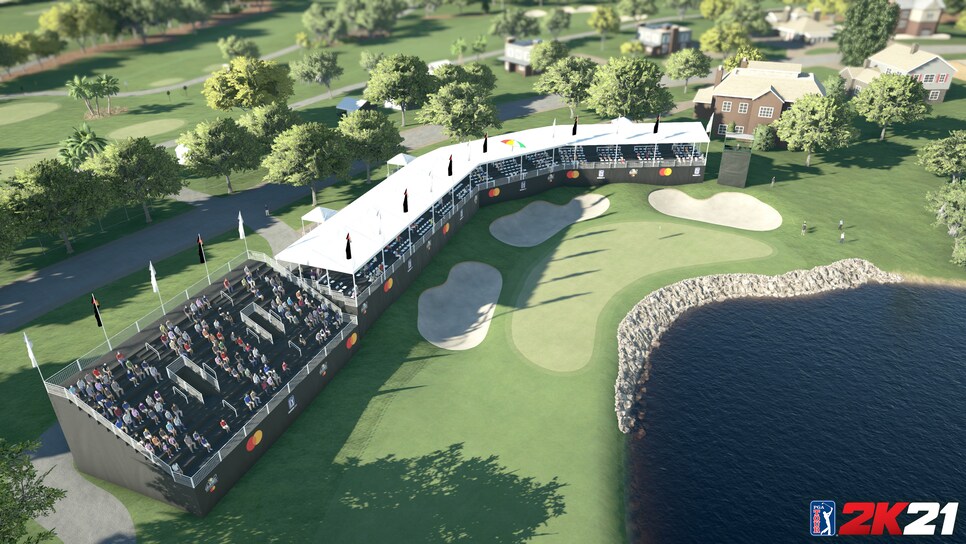 Sweat accumulated along Bryson DeChambeau's brow last week, as he stood over his ball on the sixth tee at Bay Hill Club & Lodge. Attempting to drive this 531-yard par-5, his adrenaline surged. He took two deep breaths, and then unleashed a monster swing—driving the ball just to the right of the green. Mere mortals will never know what that rush feels like. At least not in real life. But virtually, we now can—through the magic of PGA TOUR® 2K21. An update that includes Season 2 of the Clubhouse Pass, as well as Bay Hill Club & Lodge, dropped this past week—adding your ability to take on this iconic Orlando PGA TOUR stop firsthand. And developers say you can play the course just like DeChambeau, provided you choose the proper clubs.
Yeah, it's that real. The developers behind the game are golfers and golf enthusiasts who strive to make the online experience as close to the real thing as possible. That's why gamers instantly notice the genuine golf elements and how 2K21 perfectly captures the sport's culture.
Plus you get to play the latest gear. In fact, the Season 2 Clubhouse Pass includes the 2021 Titleist and FootJoy product lineups. Accuracy is astounding because developers scan the actual physical products—from clubs and balls to gloves and shoes—in order to create the digitized versions.
The update also features 75 levels of new clubs, gear and MyPLAYER customizations for you to earn and unlock. Once you gain entry to this pass, you'll also earn XP in any mode. "We are always looking to bring authenticity and a more complete PGA TOUR experience to the game," says Shaun West, Senior Producer for PGA TOUR 2K21 at HB Studios, the game's maker. "The addition of Season 2 Clubhouse Pass, Titleist, FootJoy and the Arnold Palmer Invitational at Bay Hill Club & Lodge are sure to please PGA TOUR fans."
You can hit the links and access this fresh content through June 3, 2021. Click here to get started.