News
Tiger Woods takes jab at Phil Mickelson ahead of "The Match," addresses it being shown on Pay-per-view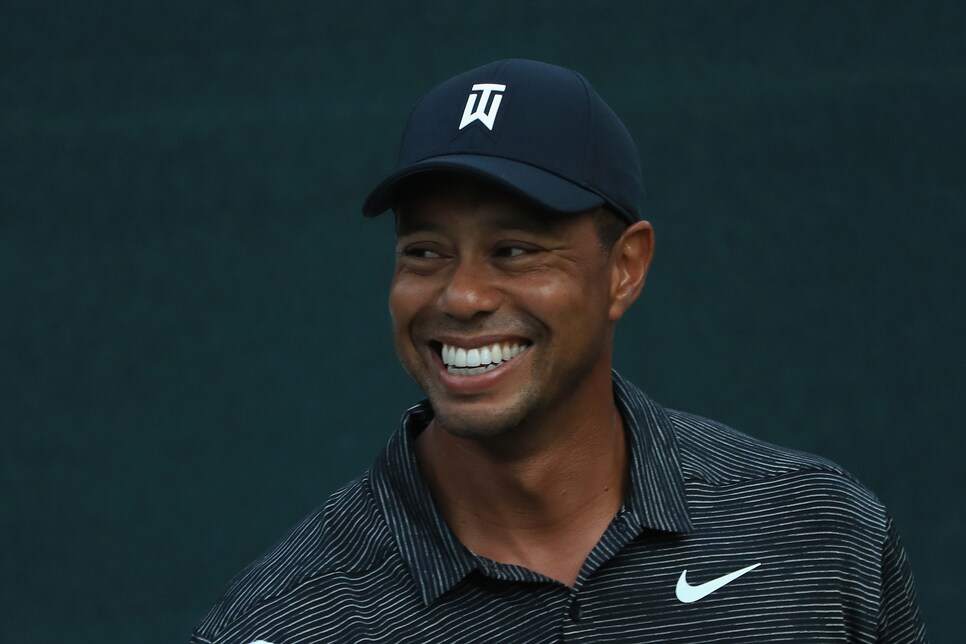 PARAMUS, N.J. — News that "The Match" between Tiger Woods and Phil Mickelson would be shown on Pay-per-view put a bit of a damper on the initial hysteria surrounding the Thanksgiving weekend clash in Vegas between these two legends. Woods, however, doesn't think asking golf fans to pay what is still an undisclosed amount to watch is a big deal. Rather, he sounds fairly confident it'll be worth every penny.
"I think they can afford it and I think it will be done differently," Woods said when asked after his opening 71 at the Northern Trust if he was worried about "the average fan" missing out.
"You know, how many times have we all purchased fights," Woods continued, "whether it's MMA or it's boxing, whatever it may be. We all purchase those fights."
Woods was then asked if there would be any actual fighting between him and Mickelson.
"Here we go," he said with a grin.
HBO is certainly treating it like a big prize fight, giving "The Match" the 24/7 behind-the-scenes treatment the network has utilized to build up excitement before numerous boxing bouts. As for the whole things "will be done differently" Woods was alluding to, a big part of that is the expected side bets between the two golfers.
"For instance, Woods or Mickelson could raise the stakes by challenging the other to a long-drive, closest-to-the-pin or similar competition during a hole as they play their match, with money being donated to the winning golfer's charity of choice," Wednesday's Turner press release read.
There also promises to be plenty of banter between Woods and Mickelson leading up to the event. Although Mickelson said on Wednesday he'd refrain from trash talking until after the two presumably compete together as members of the U.S. Ryder Cup team next month, he tweeted a couple jabs at Tiger on Wednesday and told ESPN that it would be "the easiest $9 million" he's ever made. On Thursday, Woods wasn't quite as talkative when asked to respond to Phil's boast, but he made it clear he holds the edge over his longtime rival.
"I think I'm minus 180 right now," Woods chirped, referring to his current Vegas odds, which make him a solid favorite. "That's all I've got to say."