The Loop
How many swings would it take Tiger Woods to earn your yearly salary? This fun tool let's you figure it out
From weekly $1 million-plus prizes to the $10 million bonus on the line for the upcoming FedEx Cup, it's a well-known fact that PGA Tour stars are paid handsomely. But it might still surprise you to learn just how much they earn per shot. And just how many shots — or really, how few shots — they need to hit to earn your yearly salary.
Here's how the tool looks: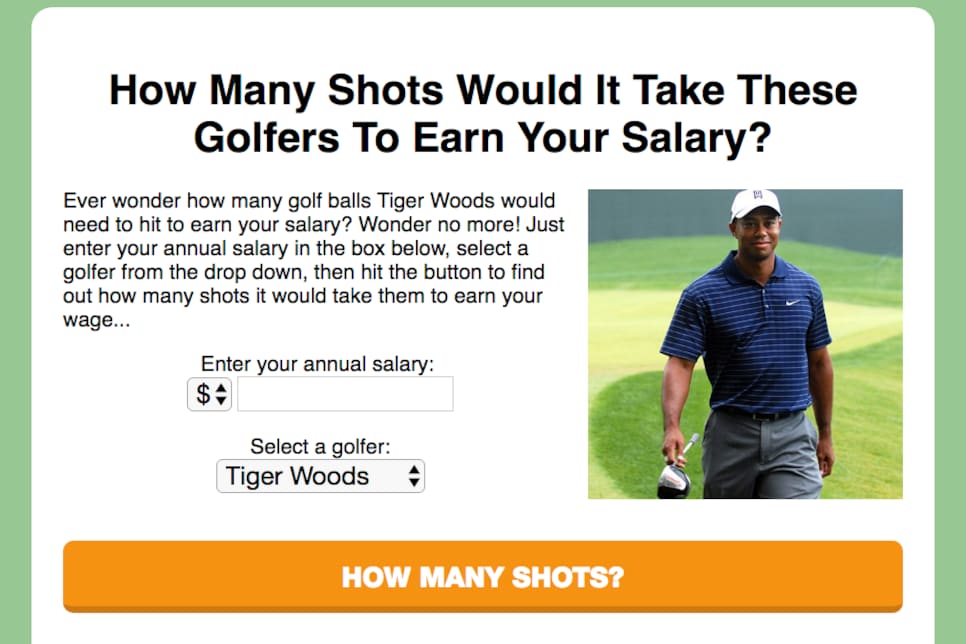 Using Tiger Woods (who has averaged earning $1,282 per shot in on-course PGA Tour earnings in his career) as an example, it would take the 14-time major champ just 36.3 shots to make as much money as someone earning the mean income per capita ($46,550) in 2016. In other words, about nine holes. Nine stinking holes. Yeah, we probably all should have spent more time practicing as kids. . .