The Loop
Tiger Woods spotted in Rafa Nadal's box at U.S. Open, shows his loyalty to the Raiders yet again
Like many South Florida residents, Tiger Woods decided the best thing to do with Hurricane Irma baring down on the Sunshine State was to get out of dodge. How do we know this? Because of the unexpected Tiger sighting on Friday night.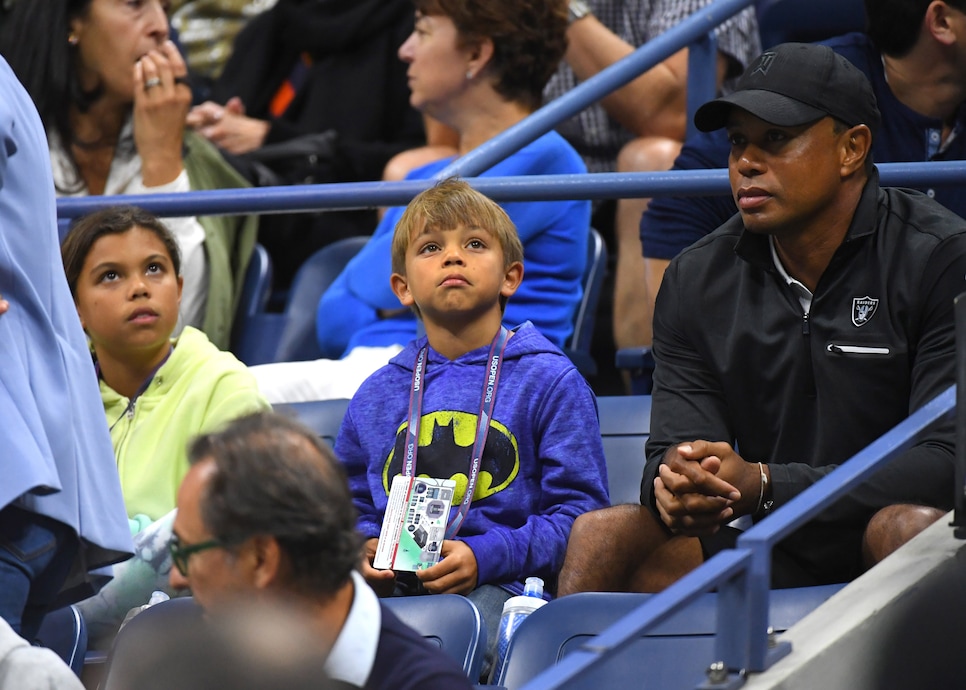 TIMOTHY A. CLARY/Getty Images
Yep, that's Woods sitting in Rafael Nadal's box during the Spaniard's semifinal tennis match against Juan Martin del Potro at the U.S. Open in New York. Woods watched the match with his two kids, Samantha and Charlie.
This isn't the first time Woods has attended the Open, or sat in Nadal's box. In 2015, he watched Nadal's semifinal upset loss to Fabio Fognini. This time around, however, Woods wasn't a jinx on the 15-time major winner, as Nadal took down del Potro in four sets.
By the way, did you see what Woods is wearing? Yep, that's a Raiders-logoed pullover. After the Raiders-logoed shorts from the recent video he released of him hitting chip shots, and the Raiders-logoed pool table he pimped out on his Twitter account in July, we can't figure out whether to give the guy credit for showing some incredible loyalty or plead with him to take his fandom down a notch.