News
Tiger Woods, regaining strength, has been having putting contests against Rickie Fowler and Justin Thomas
Tiger Woods says he's not ready to say when he'll return to competition—although he has already begun "competing" against a couple of PGA Tour stars. In an update Friday on his website, Woods says that while his practice regimen is still limited to shots 60 yards and in, he has been having putting matches against Rickie Fowler and Justin Thomas at his backyard practice facility in Jupiter Island, Fla.
"I'm starting to hit the ball a little further—60-yard shots. I have not taken a full swing since my back fusion surgery last April, but continue to chip and putt every day," Woods wrote on his blog. "The latter is paying off. Justin Thomas and Rickie Fowler have been dropping by my house for putting contests. Justin also comes over to practice his chipping. It was fun to celebrate his PGA Championship win with him and Rickie, and we had a blast."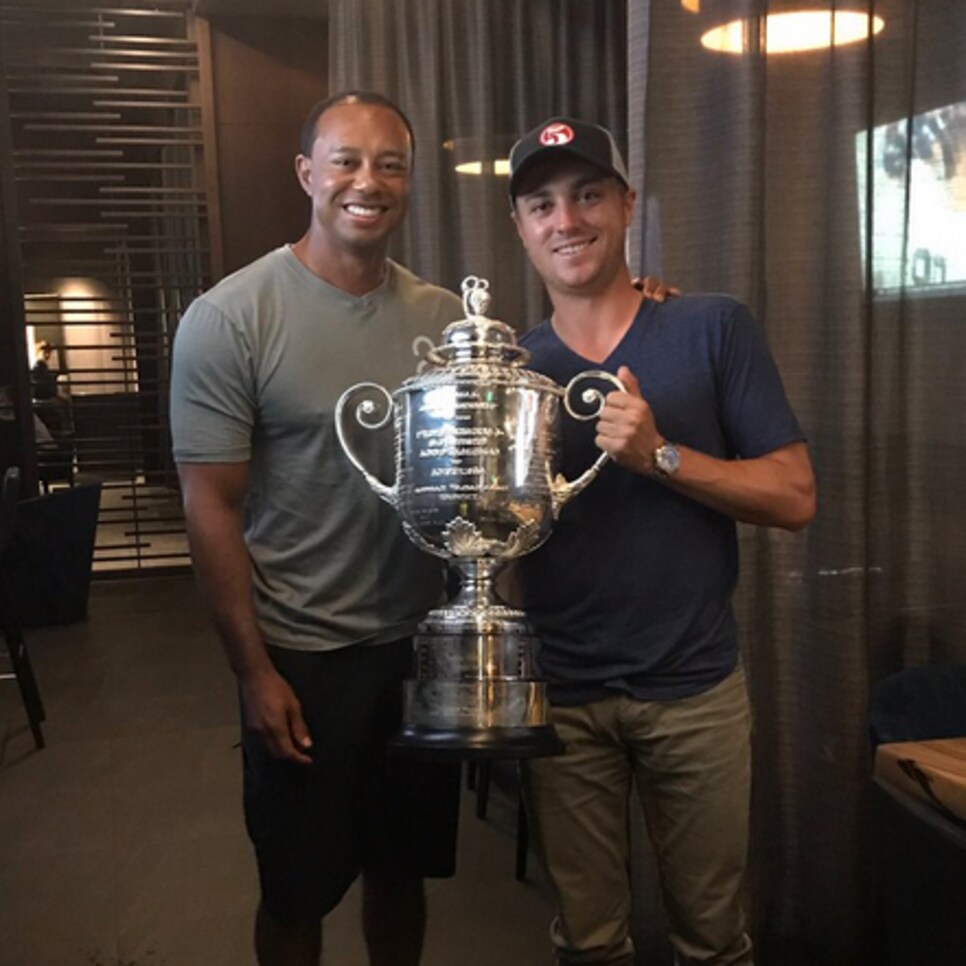 Woods says a crucial test will be an upcoming X-ray taken on his back to see his progress six months after his surgery.
"Once my surgeon takes a look, he'll give me the parameters of what I can do moving forward," Woods says.
The 14-time major champion, who will be an assistant captain to buddy Steve Stricker at next week's Presidents Cup, did say he has begun a more aggressive workout regimen that includes running on a treadmill, biking, swimming and lifting weights twice a day. Most importantly, he says he's pain free and been sleeping better as a result, although he's still not in a position to consider a timetable for a return to the PGA Tour.
"Playing wise, I'm not looking ahead yet because I don't know what kind of swing I'm going to use. I just don't know what my body is going to allow me to do," Woods said. "Until I do, I'm going to listen to my doctors and continue to take it slowly."