The Loop
Masters 2020: Even Tiger Woods needs a credential to get into Augusta (and his photo is incredible)
There are certain athletes who can show up at certain places and be able to bypass security, not pay for a thing, and essentially have the red carpet rolled out for them. Think Michael Jordan at the United Center or Wayne Gretzky ... literally anywhere in Canada. One would assume the same would go for Tiger Woods at Augusta National, where he's won the Masters five times.
But at Augusta National, perhaps more than anywhere on earth, rules are rules (remember when security stopped Jack Nicklaus on Magnolia Lane in 2018?). That's why even Woods needs a credential to get on to the hallowed grounds, something Golf Twitter picked up on from this photo on Monday:
The real story here, though, is the photo on Woods' credential. Let's take a closer look: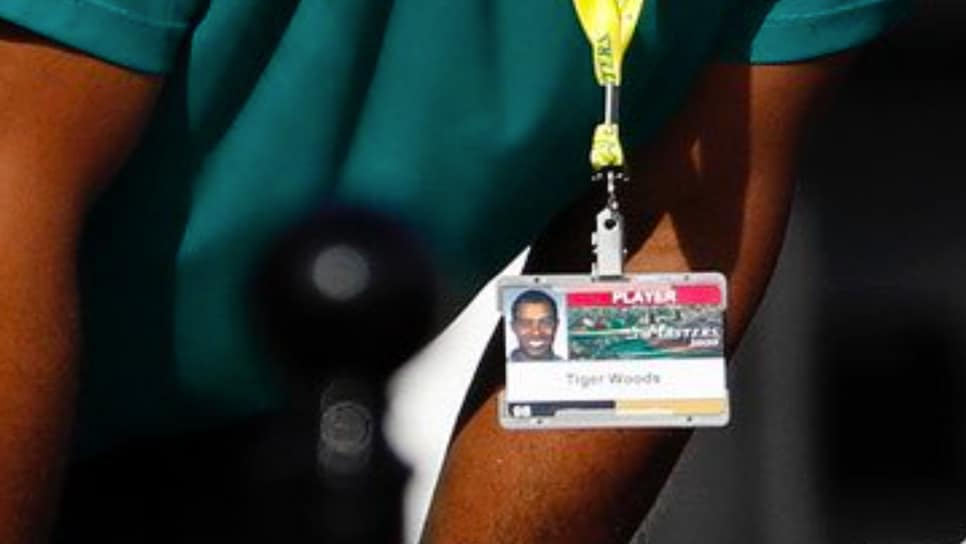 Talk about a THROWBACK. That might be the very first photo Woods had taken when he first arrived at Augusta in 1995 as an amateur, which means he's somehow hung on to that bad boy for half a century. As someone who has lost more than a few debit cards in his life, that is simply incredible. Although, if you had a Masters player credential, you'd probably guard it with your life, too.