News
Tiger Woods makes it clear to his competitors that there won't be much chit-chatting during "winning time"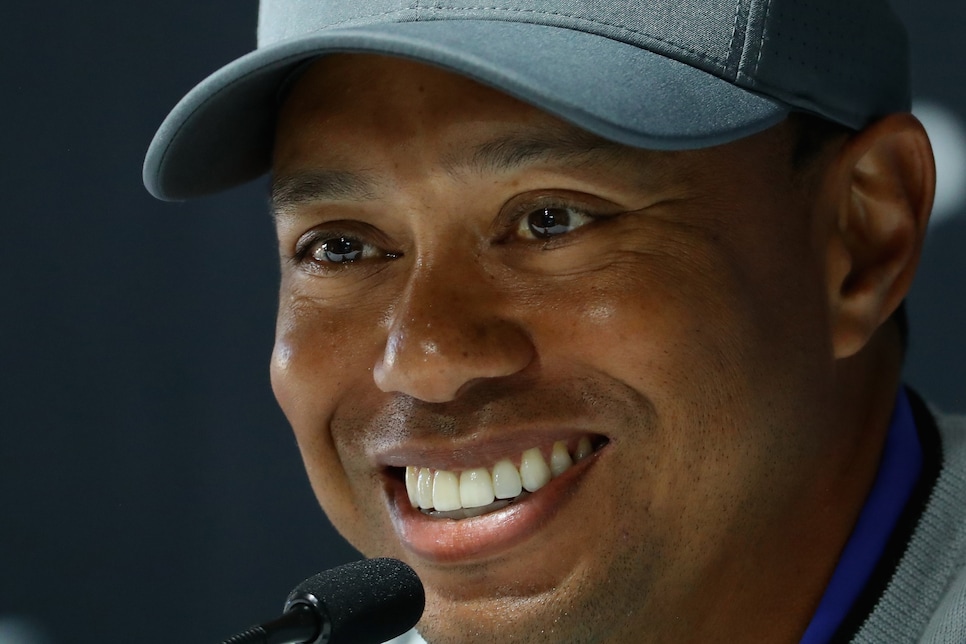 Tiger Woods' latest comeback to competitive golf has had a different feel thus far. We've seen Woods more talkative and loose on the course, and the 14-time major champ even admitted to having more realistic goals ahead of his recent start at Torrey Pines -- a stark departure from his usual win-or-bust mentality. But in the heat of serious contention, golf fans still can expect to see a vintage Tiger.
"I don't care how they react," Woods said. "Hey, I'm trying to win a tournament. I'm sure they feel the same way. But, hey. . . it's winning time."
There's the old Tiger we know and love. You can watch a full clip of the exchange here:
In other words, don't expect too much on-course chit-chat if these three friends are still paired for a late tee time on Sunday.