News
Tiger Woods jabs USGA: The R&A doesn't manufacture an Open or care what par is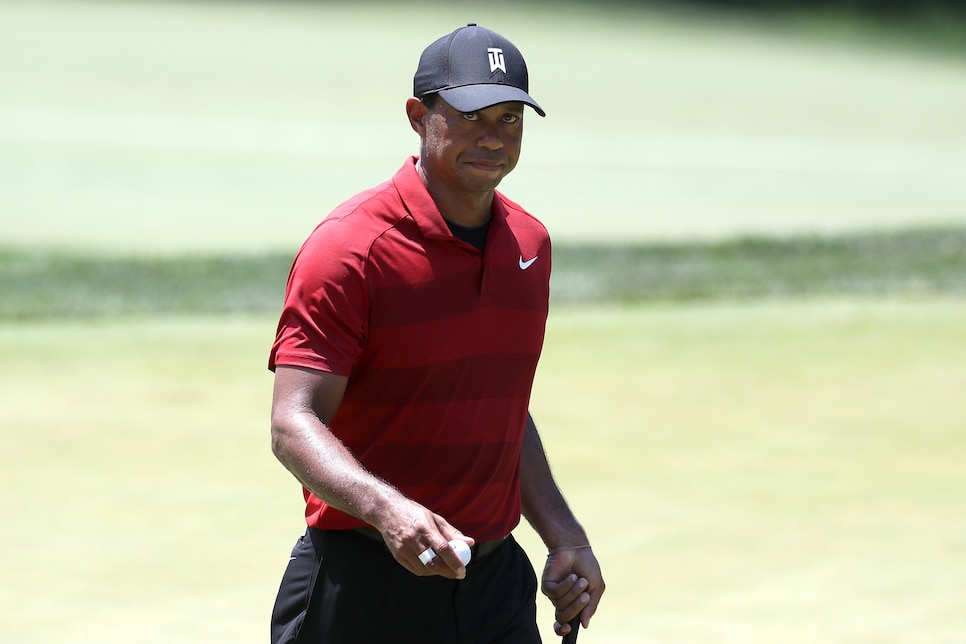 Mike Davis and the USGA have taken their share of body blows for losing Shinnecock Hills, again, at this year's U.S. Open. Judging by Tiger Woods' roundabout jab on Sunday, those punches aren't stopping anytime soon.
Following his fourth round at the Quicken Loans National, which doubled as his final tune-up for the Open, Woods was asked his thoughts on the upcoming championship at Carnoustie. The 42-year-old shared his experiences with the venerable links—he has finished 3rd and 12th at two previous Carnoustie Opens—which led to the following on commentary on the R&A, and what could be interpreted as an indictment on the USGA:
"One of the neat things about playing about the Open Championship, they don't care what par is," Woods said at TPC Potomac. "They let whatever Mother Nature has…if it's in store for a wet Open, it is, if it is dry, it's dry. They don't try to manufacture an Open."
When asked a follow-up if that was a shot at the USGA, Woods replied, "Come again?" and when the question was repeated, a handler escorted Woods away, saying, "I heard ya," with a smile.
He's not wrong, and certainly not alone in his USGA assessment. Still, bold move, considering Woods might have to rely on an exemption into the Pebble Beach field next year.