News
U.S. Open 2018: Players tear into USGA following Saturday's round: "They've lost the golf course"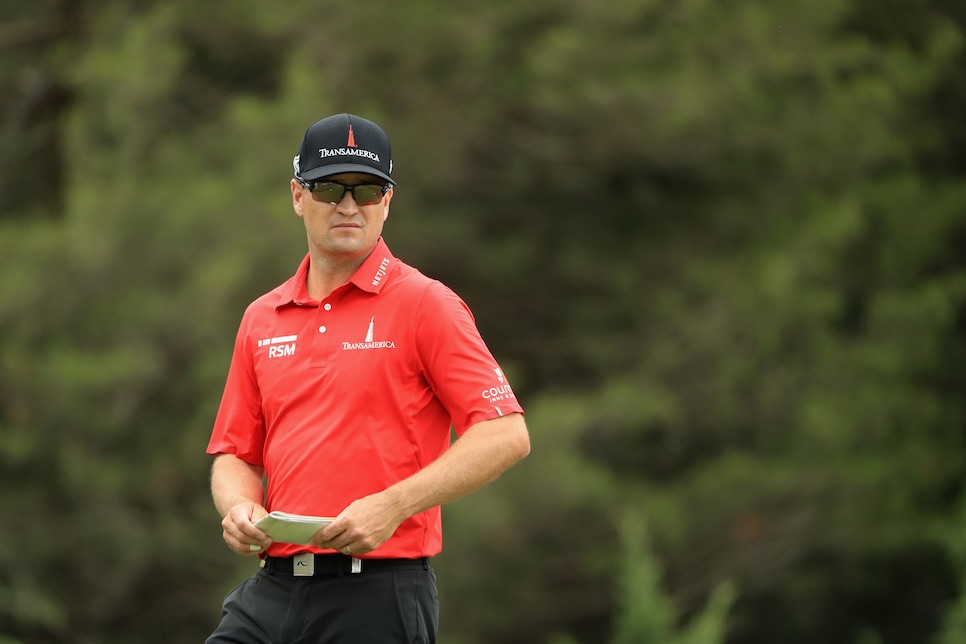 SOUTHAMPTON, N.Y.—Despite high scoring, most players have been complimentary of the USGA's setup of Shinnecock Hills at the 2018 U.S. Open, calling it a tough but fair test. A relief, given the course's infamous turn as tournament host in 2004. Unfortunately for the governing body, this era of good feelings came to a close on Saturday.
Following an interview with Phil Mickelson regarding his controversial swipe, FOX Sports' Curtis Strange said that players coming off the course appeared to have issue with the USGA's Saturday configuration. One of the first players to air such grievances was Zach Johnson. The two-time major winner did an interview with Sky Sports after his third round, and was blunt in his assessment of the USGA.
"We're not on the edge. I thought we could be on the edge, but we've surpassed it," Johnson said in an interview with Sky Sports. "It's pretty much gone, especially the latter part of the day for us. It's pretty much shot. It's really unfortunate, because in my opinion, some of the best land and certainly one of the best venues in all of golf, especially in this county, is Shinnecock Hills. It's as good as it gets.
"Unfortunately, they've lost the golf course. I feel for the membership, because I know many of them. I feel for the spectators because they are seeing pure carnage -- unless that's what they want. And I feel for the USGA because I don't think this was their intent.
"But when you think of the things that happened in the past, you have to err on the side of caution. And that wasn't done today." That such strong words come from Johnson is a bit of a shock, as he's considered as agreeable and level-headed as it gets on the PGA Tour. The 42-year-old also played relatively well on Saturday, turning in a two-over 72.
Kiradech Aphibarnrat, who turned in one of the few under-par excursions on the day, also felt Shinnecock was bucking its head.
"This course, when the wind picks up, is a completely different golf course," said Aphibarnrat. "Really difficult to put the ball in the fairways, can't hold the greens. When you hit the short iron, you have no spin on this green at all. And the pin was really tricky."
And Johnson and Aphibarnrat teed off in easier morning conditions, as the course has continued to firm up in the late afternoon. The fervor hasn't reached 2004's controversial level just yet, but perhaps the afternoon wave will provide more color to this potential problem.