News
Tiger Woods intends to be playing captain for the United States at the 2019 Presidents Cup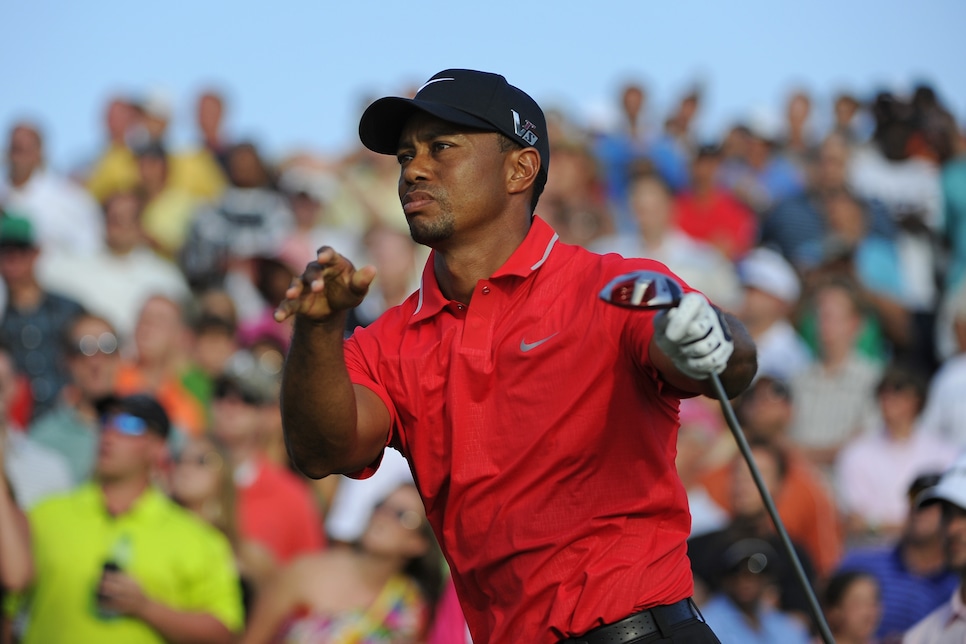 Tiger Woods remarked on Tuesday at the Hero World Challenge he intends to trim his schedule for 2019. One event that Woods hopes won't be a causality of this scale-back strategy is the Presidents Cup.
Earlier this year Woods was tabbed as captain of the American club for the international biennial event. But during his introductory press conference in March, Woods stated his intentions to not watch from the sidelines.
"I would like to get to a point where I'm playing well enough where I could make the team on points," Woods said at the time. "I wouldn't want to have the conversation and go, 'Self.' I don't really want to have that conversation, so let's just see how it progresses."
That was before Woods' comeback campaign played out in dramatic fashion, highlighted by major runs at Carnoustie and Bellerive and a win at the Tour Championship, his first tour victory in five years. While that seemingly made Woods' aspiration a lock, the soon-to-be 43-year-old wants to avoid replicating his busy season-ending stretch, which featured seven appearances in nine weeks.
Nevertheless, speaking from the Bahamas on Tuesday, Woods reiterated his desire to suit up for the red, white and blue.
"Would I like to be a playing captain? Yes," Woods said. "If I make the team on points then yes, I will play."
Woods elaborated that, should he fall short on automatic qualifying, he will converse with his vice captains regarding his potential playing role.
For what it's worth, Tiger's captain counterpart, Ernie Els, believes the 14-time major winner will tee it up for the United States.
"I think so, the way he's playing," Els said over the weekend in Melbourne. "I'm not sure what kind of points system they use for their team, but I think there's a big chance. The way he's going, it looks like he's going to be in contention a lot this year."
Next year's Presidents Cup will be played at Royal Melbourne, which was the site of the only International victory in Presidents Cup history (1998). Woods has made eight Presidents Cup appearances in his career, the last coming in 2013. He was a vice captain for Steve Stricker at the 2017 event at Liberty National.