The Loop
Tiger Woods explains why he didn't play a match against Donald Trump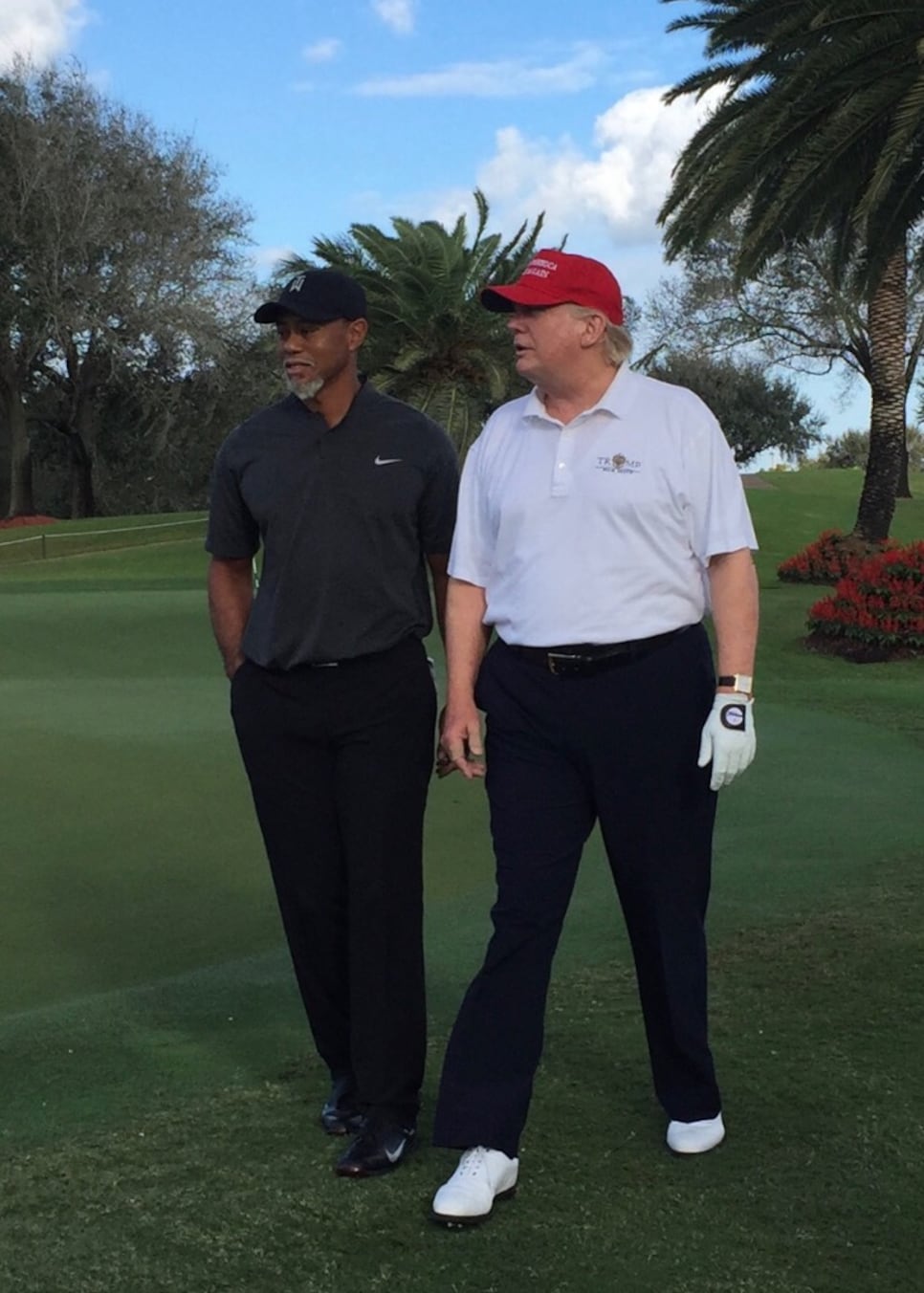 To be exact, 1,552-words long. Then again, when you touch on as many topics as Tiger did, it needed to be.
Woods, who turned 41 on Dec. 30, discussed his upcoming busy schedule (four events in five weeks starting with the Farmers Insurance Open). He provided an update on his golf equipment (he's set with the Bridgestone ball and his Scotty Cameron putter, but he's still trying to find the best "ball-wood combo"). And he opened up about his Ryder Cup experience and his comeback at the Hero World Challenge ("My good stuff was really good, which is a great sign.").
Woods even took the time to congratulate Stanford on winning its bowl game and to express his feelings about quarterback Derek Carr's season-ending injury as Woods' Oakland Raiders head into the NFL Playoffs ("I am heartbroken."). And yes, Tiger talked about his recent round of golf with President-elect Donald Trump.
Sadly, it doesn't seem like there was any money exchanged between the two on the 18th hole.
"We didn't have a match and played for fun," Woods writes. "I was testing drivers and fairway woods, and changed some settings. I think he enjoyed seeing the difference in shots when you experiment."
Woods noted he was impressed with Trump's length.
"What most impressed me was how far he hits the ball at 70 years old. He takes a pretty good lash."
And that the two had a good time.
"Our discussion topics were wide-ranging; it was fun. We both enjoyed the bantering, bickering and needling. I also shared my vision for golf and what I'm trying to do."
All in all, Woods shared a lot of good stuff in his blog post, and we're looking forward to more lengthy musings in the future. About the only thing thing Tiger didn't address? "Mac Daddy Santa." Perhaps, he's saving some material for his next book.