Farmers Insurance Open
Why Will Zalatoris has the potential to be a West Coast Swing ringer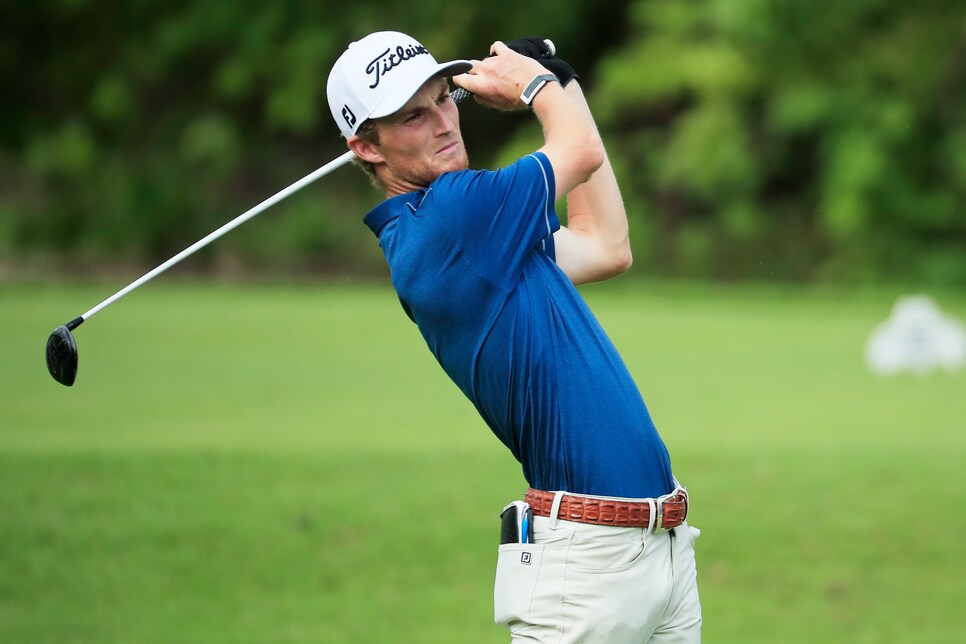 Will Zalatoris plays his shot from the second tee during the second round of the Mayakoba Golf Classic.
Cliff Hawkins
SAN DIEGO—At 24 years old, Will Zalatoris can make this vow: For as long as he's playing on the PGA Tour, he's going to be a West Coast Swing warrior. He's going to aspire to be a Phil Mickelson, or even a Kevin Sutherland, happily circling the dates for Torrey Pines and Pebble Beach and Riviera.
"I love playing out here," Zalatoris said after he'd arrived in San Diego for his second career start in the Farmers Insurance Open this week. "Playing Torrey Pines … if you don't have fun playing this golf course, you need your head checked. It's one of the most beautiful places in the world."
Some might scratch their heads at Zalatoris' affinity for the coast. After all, he spent his teen years on the flat plains of Texas, traveling to junior golf tournaments with his good buddy Jordan Spieth. He went to college in the East at Wake Forest on the Arnold Palmer Scholarship. He still lives in Dallas, where he regularly plays money games with Tony Romo.
But Zalatoris is a Californian at heart. He was born in San Francisco and his early formative golf years were spent at the venerable Cal Club. There, on weekends, young Will would wait for his dad to finish playing with his morning fivesome, then go out with him for a shortened afternoon loop, followed by shakes in the clubhouse. "It doesn't get much better than that," Zalatoris beams.
Well, it actually does. Those early days created a desire for Zalatoris to play professional golf, and he is now doing so at a rather spectacular level. Only two years ago, the former U.S. Junior Am winner he was grinding out Monday qualifiers and trying to play anywhere he could. Now he's a special temporary member of the PGA Tour for the remainder of the 2020-21 season after playing as well as just about anybody last year.
In 16 Korn Ferry Tour starts in 2020, Zalatoris posted 10 top-10s, including a win, second and third to lead the points race that has been extended into all of this year because of the coronavirus pandemic. But he's not looking to make any starts on the Korn Ferry this year because he doesn't need them. His status allows him to accept as many exemptions on the PGA Tour as are offered—as he did this week for Torrey Pines—and he figures to get many after a meteoric rise that saw him go from 483rd in the World Golf Ranking in March to his current spot of 62nd.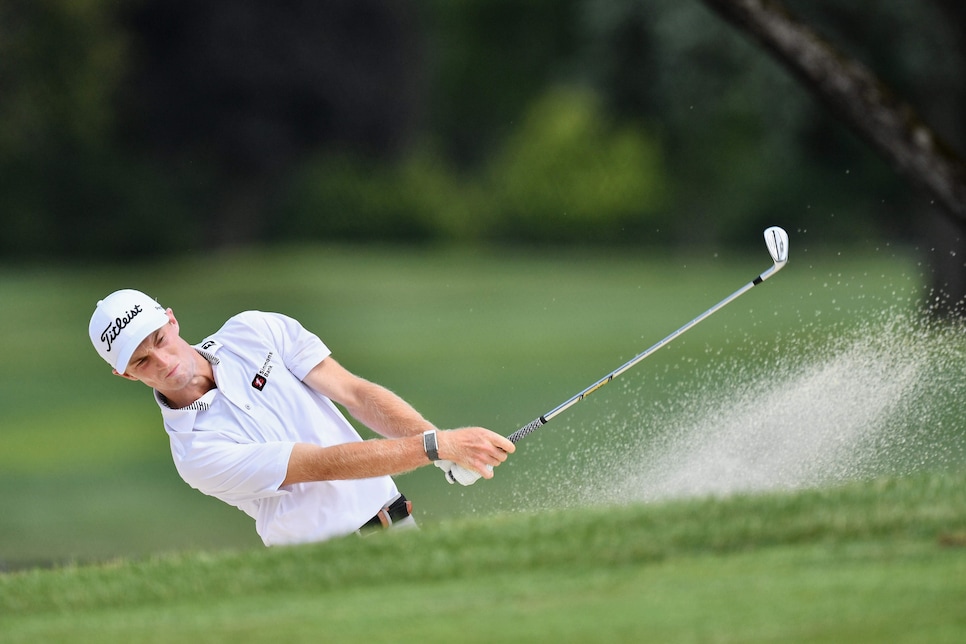 That climb was achieved when Zalatoris went on an impressive heater late in the year on the PGA Tour: T-6, U.S. Open; T-8, Corales Puntacana Resort & Club Championship; T-5, Shriners Hospitals for Children Open, and the T-15 in the Bermuda Championship that secured his temporary membership on the big tour.
"I really control my own destiny," Zalatoris said. "I don't have anything to lose. I'm enjoying the experience of playing on tour, something I've wanted to do all of my life. It's a very fun time. I know, mathematically, I've got a card locked up for 2021-22. I'm kind of playing with house money every single week. Either I win or I enjoy the experience of getting better."
Is there any chance he might lose his edge feeling like that?
"No," he said emphatically. "I'm the guys who plays 15 out of 17 weeks and then am playing on Monday with my buddies. I'm always going to be one of those guys who loves playing and practicing. At home, I've always got a club in my hand. When I'm 75, I still be trying to figure out some move in my swing."
The start in the Farmers this week is especially sentimental to Zalatoris because he made his debut as pro on the PGA Tour at Torrey Pines in 2018. "I was nervous as all get out on that first tee—No. 1 North," he said. "It's just funny looking back on it now at how big a deal it was at the time. It was deer-in-headlights stuff, for sure."
Zalatoris would end up missing the cut by one shot when his birdie putt on his last hole on Friday lipped out, but he came away with newfound confidence about his game.
"It was as great steppingstone, feeling like I played good," he said. "After that, I'm grinding out cuts. And in this past year of 2020, I made a bunch of cuts on the number, had good weekends and turned them into top-10s. It's funny to see how that first start parallels my progression."
Zalatoris said he "wouldn't have missed for the world" this Farmers start, especially with the U.S. Open set to be played on the Torrey Pines South Course in June. He believes that Torrey sets up really well for him. The stats bear that out—he's a bomber with an excellent iron game, currently eighth on the tour in driving distance (314 yards) and fifth in strokes gained/approach.
"Torrey being as long and tight as it is, that only fits in my favor," Zalatoris said. "I've said this before, out of the four majors, I think the U.S. Open probably fits my game best. You have to drive it straight and drive it far. I played really well in the U.S. Open at Winged Foot, and at a place like this, length is a priority. Guys are only going to be hitting half the fairways, and so if I'm 15 to 20 yards ahead of them, it's a massive advantage."
Zalatoris can be streaky with the putter, but he's also got this going for him on the West Coast: "I love poa annua greens," he said. "I'm sure I'm in the minority, but I grew up on it, and the earlier you play it the better."
So far, Zaltoris' West Coast Swing sample size is not very big or, frankly, very bright. After the missed cut at Torrey in 2018, he followed that year by making Sunday at Pebble, but tying for 68th after a final round of 78. In his only other previous start in California, he missed the cut in 2015 at Riviera, when he was only 18 years old.
None of that's going to deter him now as a confident and accomplished player, and Zalatoris figures be a West Coast fixture for years to come.