Fantasy Advice
Farmers Insurance Open 2021 DFS picks: Is Rory McIlroy a better play than Jon Rahm?
Rory McIlroy is coming off disappointment in Abu Dhabi, but here's why our expert trusts him this week.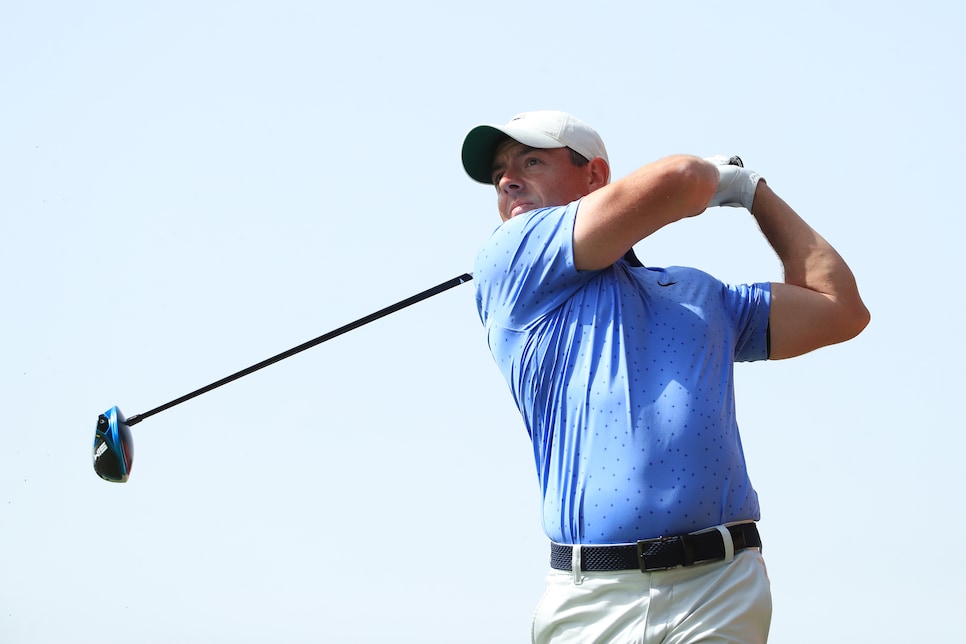 Historically, Torrey Pines penalizes players for missing fairways, and birdies will be at a premium. Based on the course modeling available at RickRunGood.com, a bit surprisingly perhaps, strokes gained/putting is one of the more important stats to success for this week. That should be no surprise considering the greens at Torrey Pines generally run fast, and the subtle nuances—and afternoon bumpy Poa annua—can confuse lots of golfers.
Here are my favorite plays (and a couple golfers most likely to disappoint) in each price range for the 2021 Farmers Insurance Open.
Price range: $9,000 and higher
High Upside: Viktor Hovland ($9,300 DraftKings | $11,200 FanDuel)
Hovland struggled at the Tournament of Champions but is just a few starts removed from his victory in Mayakoba. Hovland's 2020 was impressive, even before the victory—he notched 12 top-25 finishes in his past 18 starts worldwide. He boasts a ball-striking acumen of few others. That will come in handy around Torrey Pines, which demands you play from the fairway (unless you're Marc Leishman, who had an unbelievably good putting Sunday to make up for his poor driving). With two wins in 2020, this is the type of course to get Hovland going in 2021.
Safest Option: Jon Rahm ($11,300 DraftKings | $12,100 FanDuel)
Rahm withdrew from The American Express last week on Monday and turned his attention to Torrey Pines. He's been absolute dominant at this event, teeing it up four times and earning a win, a runner-up and a T-5 finish. Rahm's recent résumé is bolstered by victories at Olympia Fields and Muirfield Village. Those are two of the most difficult courses on the PGA Tour each season, so Rahm won't flinch when he gets to La Jolla.
Most Likely To Disappoint: Xander Schauffele ($10,400 DraftKings | $11,600 FanDuel)
Torrey Pines has been one of the most "predictable" courses on the PGA Tour. Generally, it's always set up in a similar fashion, and the field is always a similar strength. That's why you'll notice that some golfers have great records here, and some have terrible records. Unfortunately for Schauffele, he's the latter. He's played this event, just minutes from where he grew up, on five occasions. He's finished T-25 once and missed the cut in his other four starts. There appears to be something about Torrey Pines that doesn't jive with Schauffele.
Pick To Win: Rory McIlroy ($11,000 DraftKings | $12,200 FanDuel)
This is not a slam dunk by any stretch of the imagination. McIlroy faded on Sunday in Dubai last week to finish third at an event he probably should have won. Then he had to tackle the long trip back to California through countless time zones. However, McIlroy flashed brilliance in Dubai, showing the shades of a dominant version of himself. I was especially impressed with some of his approach shots, which was the one thing holding him back in 2020. He'll make his third start at the Farmers, notching top-five finishes in each of his first two starts.
High Upside: Will Zalatoris ($8,100 DraftKings | $9,900 FanDuel)
Zalatoris' 2021 campaign will be under a spotlight as many believe he's a budding young star on the PGA Tour. His 2020 year consisted of dominating the Korn Ferry Tour—to the tune of 11 consecutive top-20 finishes, the most ever on that tour. When he got up to the big circuit, he continued the trend, earning top-10s at three events last fall, including the U.S. Open.
Safest Option: Ryan Palmer ($8,400 DraftKings | $9,600 FanDuel)
Palmer has literally been one of the most consistent and solid fantasy golfers in the last year. Per the RickRunGood fantasy golf database, Palmer's median fantasy points return is one of the best on tour. That means that he's not only been good but consistent as well. He will look to build on an already stellar résumé at the Farmers Insurance Open, where he has a T-21, T-13 and T-2 in his past three starts.
Most Likely To Disappoint: Marc Leishman ($8,700 DraftKings |$10,400 FanDuel)
I can already sense a growing optimism around Leishman, who is coming off a T-4 at the Sony Open and returns to Torrey Pines as the defending champion. I'm not ready to overlook the fact that he has been one of the worse players on tour over the past six months—just because he had a top-5 finish at a course that's well-suited to his game (Waialae). Leishman won the Farmers last year in a way that you aren't supposed to! He missed a ton of fairways and relied on the putter to bail him out. That's a dangerous game to play, and I don't think he can replicate those results.
Pick To Win: Billy Horschel ($8,200 DraftKings | $9,600 FanDuel)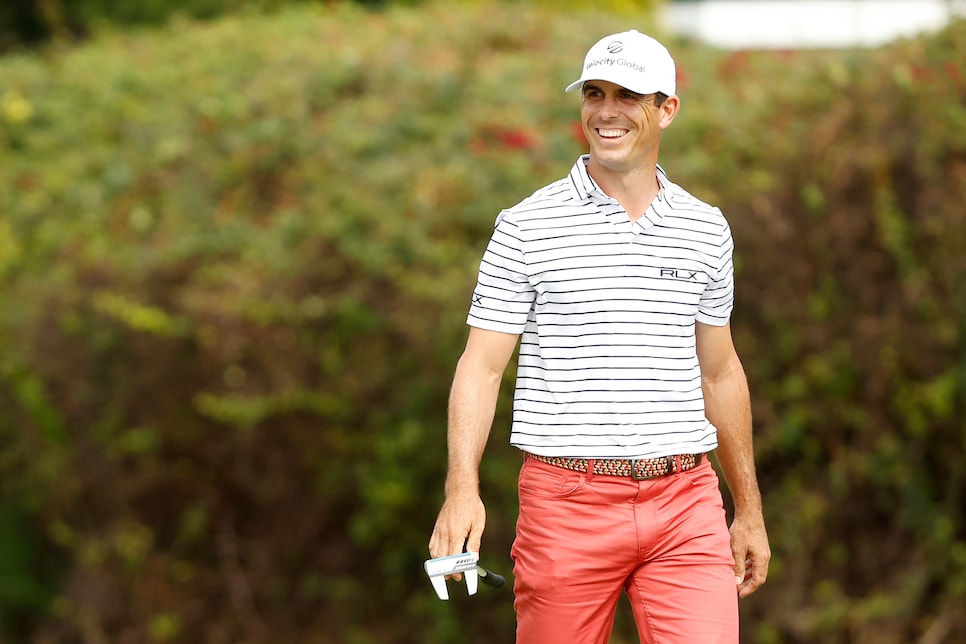 Horschel has quietly racked up a bunch of great finishes in the past few months. He's made nine consecutive cuts and has two top-seven finishes in his past three starts. Horschel has shown that he can get around Torrey Pines over the years, earning an eighth-place finish in both 2019 and 2016. He will lean on his flat stick if he wants to find success again this time around.
High Upside: Jordan Spieth ($7,600 DraftKings | $9,400 FanDuel)
Spieth makes his 2021 debut with not much fanfare. His last victory at the 2017 Open Championship is now well in the rear-view mirror and you wonder if Spieth has hit rock-bottom. He's opened up about difficult swing changes that he's been making and the progressive of his game. The "good thing" about Spieth is he's not being priced appropriately and if he can find any semblance of his form from a few years ago, he has more upside than all of his peers in this range.
Safest Option: Gary Woodland ($7,800 DraftKings | $9,300 FanDuel)
Woodland has been battling injury for the past few months but looks to be back in shape, finishing T-16 at last week's American Express. If we are willing to blame his 2020 struggles on the torn labrum, then we have to think Woodland could return to the form we know. If Woodland returns to that form, he's much too cheap at a course that should fit his game. The best version of Gary Woodland is hitting it far and straight, the recipé for success at Torrey Pines.
Most Likely To Disappoint: Cameron Davis ($7,900 DraftKings |$9,800 FanDuel)
I am more bullish on Davis than most, but I am trending very carefully this week. Davis has all the raw talent in the world, but with his third-place finish last week, he's no longer flying under the radar. I look at how he played last week, and it raises even more red flags. He gained over five strokes putting, fourth best in the field, which is likely due for some regression. Additionally, he holed out for eagle from the fairway, which has some element of luck involved. Those things are not sustainable, and Davis is a prime candidate for regression this week.
Pick To Win: Russell Knox ($7,000 DraftKings | $8,500 FanDuel)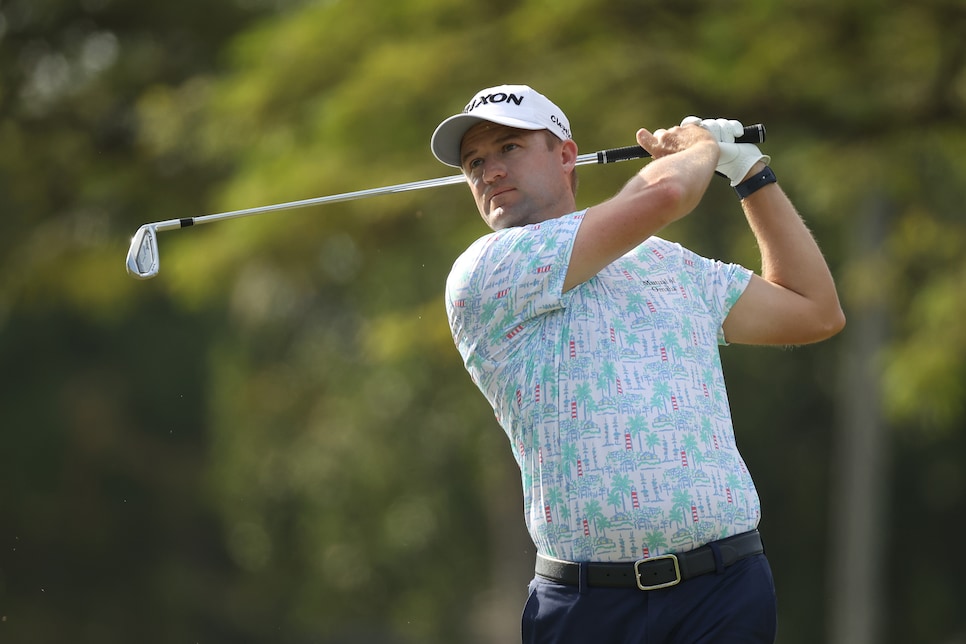 Knox is volatile, which is exactly what I'm looking for down in this pricing range. There is huge missed-cut equity, but he's also more likely to finish inside the top 20 than many of his peers. Knox played well at The American Express last week, finishing T-16. That was his fourth top-25 finish in his past six starts. When he gets it going in the right direction, he can make plenty of noise at this price.
High Upside: Kevin Streelman ($6,900 DraftKings | $8,400 FanDuel)
There are few golfers in this pricing tier who can compare to Kevin Streelman. He's an excellent ball-striker and he "pops" at events. That upside was on display at the Safeway Open (T-3), Travelers Championship (runner-up) and Workday Charity Open (T-7) last year. Of course he will miss plenty of cuts, but he will off set that with weeks inside the top 10.
Safest Option: Kramer Hickok ($6,800 DraftKings | $8,000 FanDuel)
Another strong showing for Hickok last week, earning a T-21 at The American Express. That's his second consecutive top-25 on tour and third in his past four starts. He's been excellent with the driver, leading the field in strokes gained/off the tee last week. That weapon will come in handy on both courses at Torrey Pines.
Most Likely To Disappoint: JB Holmes ($6,900 DraftKings | $8,700 FanDuel)
I know that course history has been consistent here, but don't fall into the JB Holmes trap. He will garner attention for his T-2, T-6, fourth and T-16—all in the past six years—but that's not the version of Holmes we've seen recently. We've seen a golfer who only made four starts after the tour resumed last summer, with a T-46 at the Safeway Open ranking as his best finish in that stretch.
Pick To Win: Richy Werenski ($6,700 DraftKings | $8,000 FanDuel)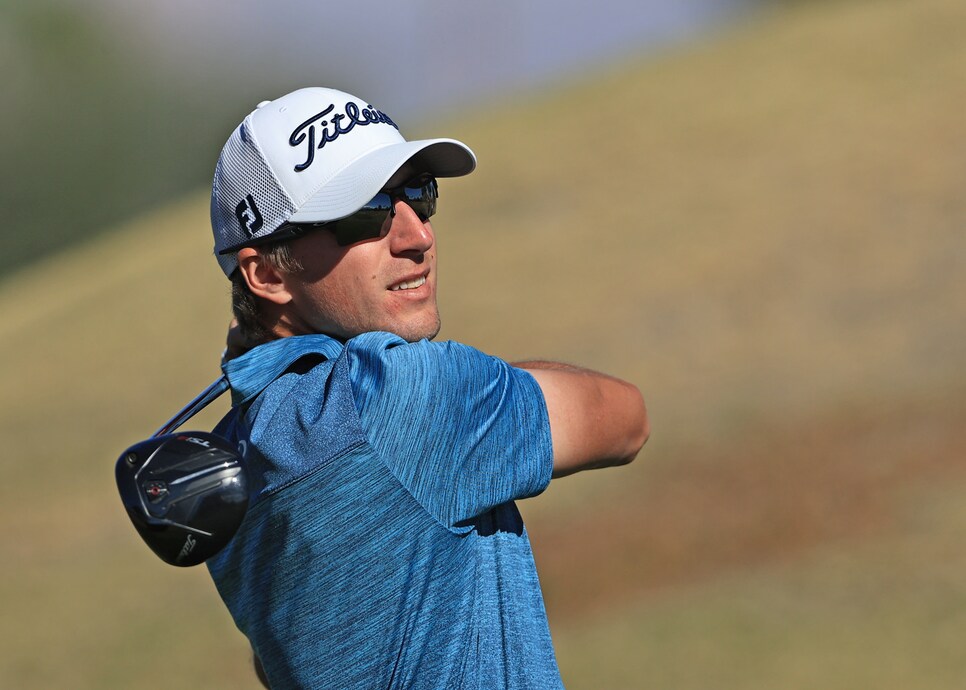 It's easy to forget that Werenski won last year, taking home the Barracuda Championship, which ran opposite of the WGC-FedEx St Jude Invitational. He's coming off a T-21 in La Quinta where he gained more than four strokes from tee to green in three measured rounds. This is an excellent price for a golfer with legitimate upside.