News
Tiger Woods' Chicago course for Obama Presidential Center caught in red tape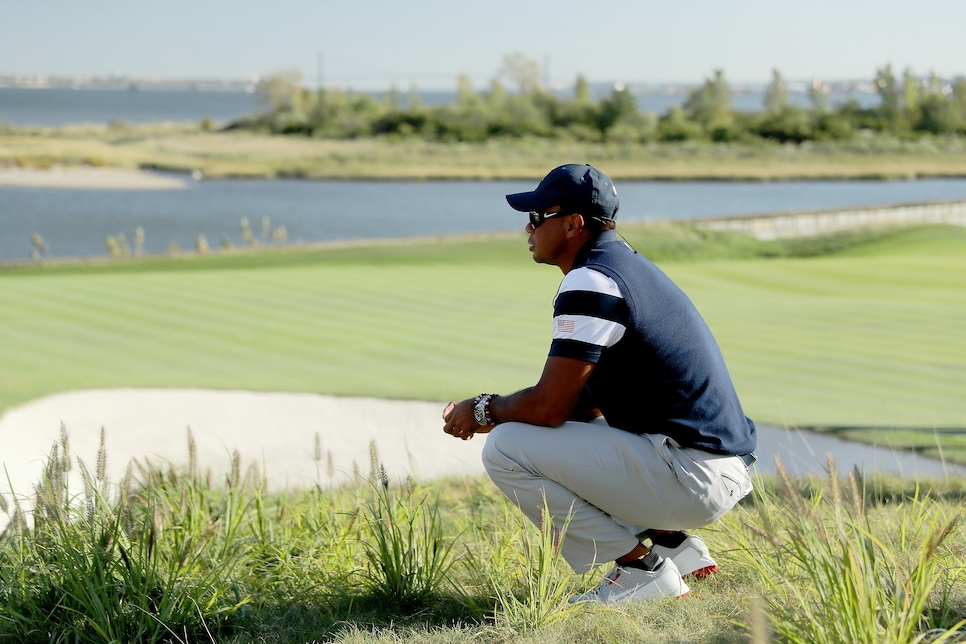 This time last year Tiger Woods announced he had signed on to an ambitious new project endorsed by President Obama and embraced by Mayor Rahm Emanuel on the South Side of Chicago, one that called for a world-class public golf facility to sit adjacent to the Obama Presidential Center. But 12 months following the unveiling, the Chicago Tribune reports that the endeavor has failed to make much progress.
According to Mike Keiser, whose resume boasts visionary properties like Bandon Dunes and Sand Valley, bureaucracy is to blame.
"We're all sort of on hold, waiting for some electricity," Keiser, who's a part of the Woods/Obama project, told the Tribune. "It's in bureaucrat land or politician land. … Bureaucracy and red tape in Wisconsin is nonexistent. They say: Build all the golf you want; it's great for tourism."
At the forefront of the project's issues: the building of a $25 million underpass, locals' concerns about traffic and construction, and that Obama's library has priority, an effort that's battling its own problems with rules and regulations.
Add it up, and officials close to the project believe the original 2021 completion date is a pipe dream.
For his part, Woods remains committed to the challenge at hand.
"This is a very special project that can have many positive results beyond the game," Woods said in a statement to to the Tribune. "I am honored to be a part of this initiative. My TGR Design team continues working with the Chicago Parks Golf Alliance to gather feedback from local golfers and other residents who enjoy these parks."