Auctions
The Tiger Woods memorabilia market remains hot with this backup putter selling for nearly $330,000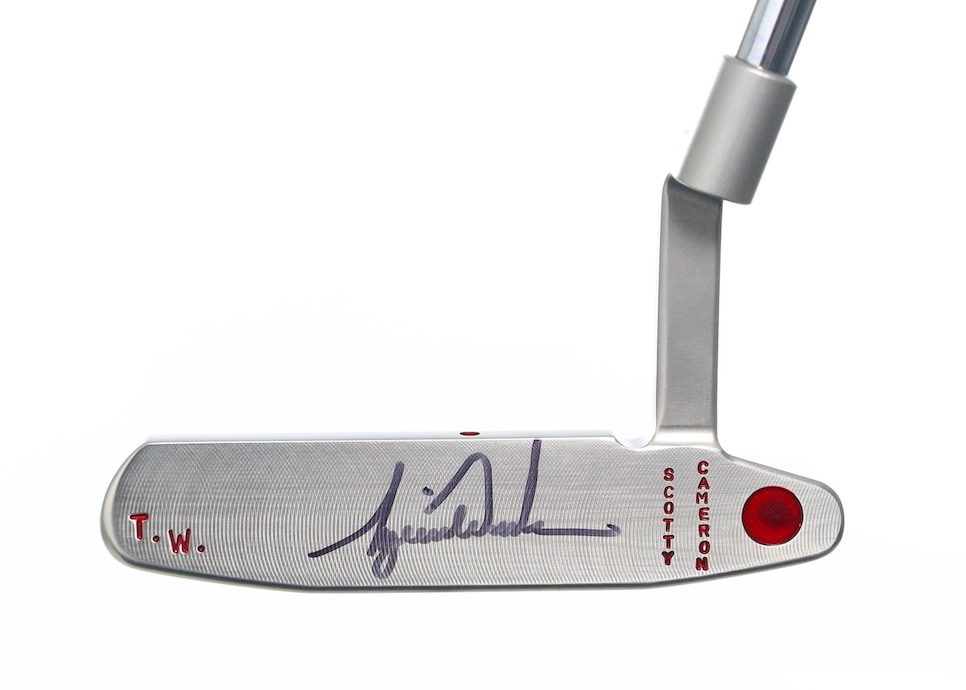 Make no doubt about it, Tiger Woods memorabilia has become its own cottage industry.
In August 2021 a backup Tiger Woods putter brought $393,000. Earlier this month an autographed staff bag from the 2005 season fetched $391,800. Now, yet another Woods backup Scotty Cameron by Titleist putter auction closed and garnered 47 bids with a winning price of $328,577.
"The golf collecting market is booming right now, as golf plays catch-up with other sports collectibles markets," said Ryan Carey, president of Golden Age Auctions.
The background of the putter whose auction closed Sunday dates back to a 2005 charity event held to raise money for Woods' TGR Learning Center campus in California. The family that won that the putter has held it ever since, making this the first time it has reached the collector market.
The putter comes with a certificate of authentication from Scotty Cameron himself, who says he produced one or two backups for Woods each year. Such paperwork is nice, but in this case, hardly necessary as Woods autographed the face of the putter, which also contains the "T.W." stamping on the toe that Woods has had on all his putters.
Although Golden Age was not the auction house for the bag (that item was sold by Goldin), Carey took note of the interest in the item.
"It's a really special Tiger Woods bag," Carey said. "Collectors pay a premium for special 'moments.' This bag was on hand for Tiger's legendary chip in on 16 at Augusta in 2005. We all remember that moment. That price is more than 10 times what any golf bag has ever sold for, and deservedly so. The collecting world will now be obsessed with finding Jack's [Nicklaus] bag from the 1986 Masters, and Tiger's from '97."
Seeing how much other items have brought in recent years, there is no doubt the search is on—and that should they come to auction, the price they bring will be eye-catching.