Equipment
You won't believe what this golf ball from 1840 could be selling for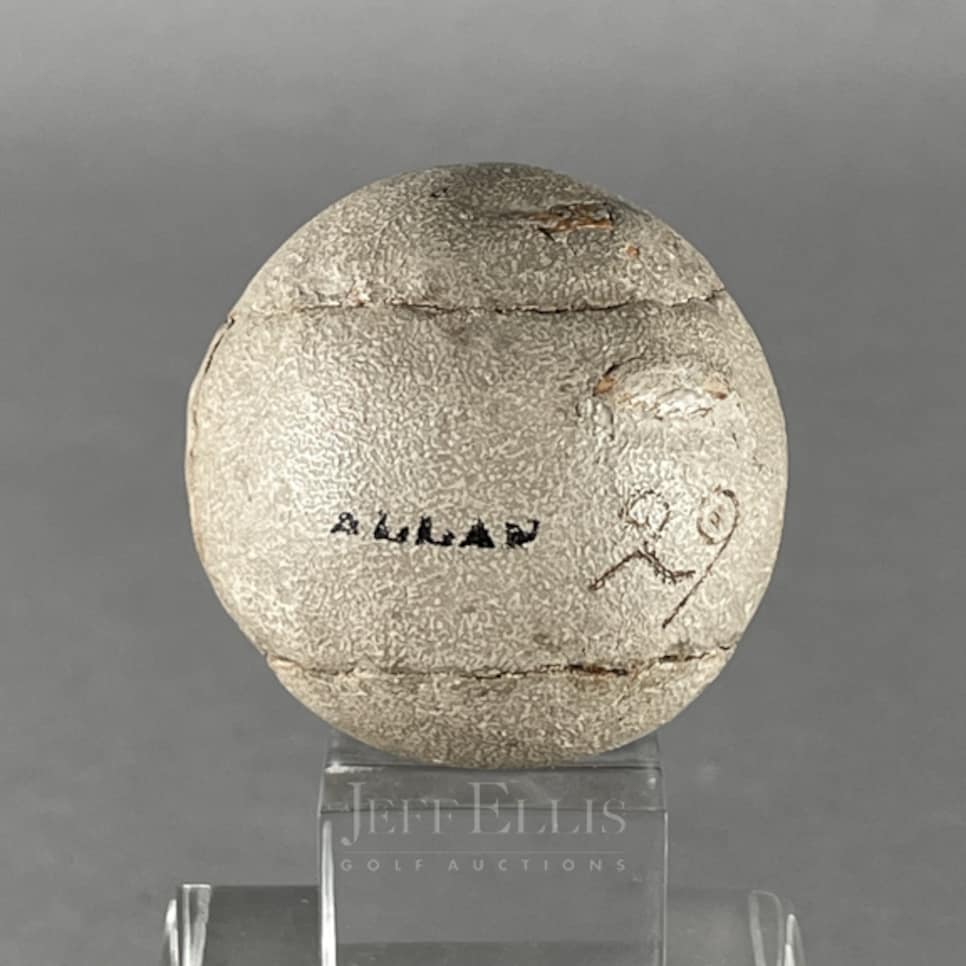 When Jeff Ellis, the man who wrote the book on antique golf memorabilia (two, actually), describes his latest auction of more than 75 antique golf balls as "some of the rarest, most valuable and historic balls ever produced," even the mildest enthusiast for 150-year-old golf treasures gets curious. As in, "You won't believe what this golf ball from 1840 could be selling for ... "
"I've not seen a collection of historic golf balls like this come out to the market in one shot in a long time," said Ellis, author of The Clubmaker's Art and The Golf Club. The undisputed stars of the auction are the golf balls, particularly a pair from the mid-19th century that are tied to two of the premier figures in the early history of the golf ball.
First, in Lot #3 is a feathery golf ball with the stamp of Allan Robertson, the legendary St. Andrews ball maker and one-time Old Course record-holder. The ball, which Ellis believes is from around 1840, has never been used, he says. In addition to the stamp "Allan," it includes the numeral "29" written in what appears to be Robertson's handwriting, referencing the ball's size and weight. Its current bid already is more than $4,400.
"To find a mint ball like this is a real treasure," Ellis said, noting that this Desert Mountain Collection seems to reflect a focus on special finds. "This wonderful gentleman was a really serious collector and for the past 30 years has been dutifully looking for just the best pieces. He's tried to collect a lot of different things, but judiciously so that most of what's in here is the best condition he's ever seen for that particular item. It wasn't about making money. He paid a lot for some of this stuff so it would match his collection condition-wise and rarity-wise. He just had an appreciation of the game of golf and its equipment as it was played early in the 19th century and before."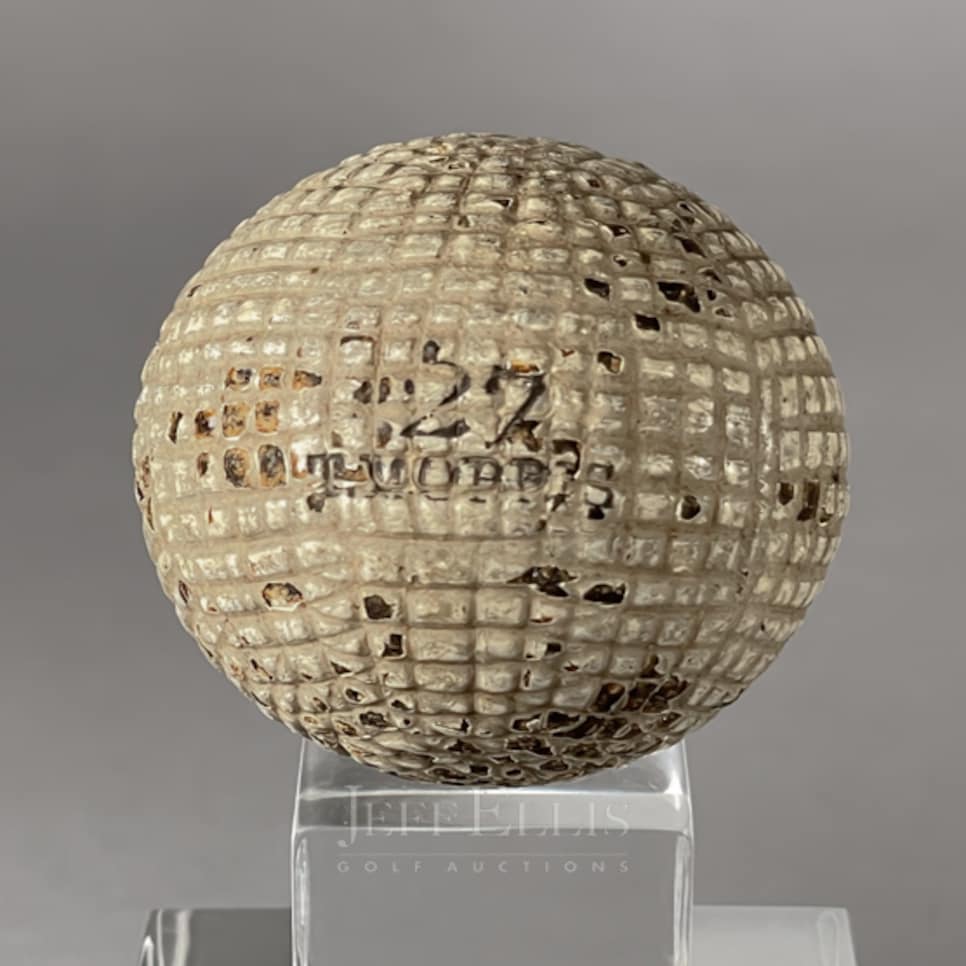 The second item drawing even more attention is an example of the ball that caused the rift between Robertson and his apprentice, Tom Morris. The man who would become Old Tom and the game's dominant figure in the 1800s switched from featheries to the gutta percha balls for their extra distance, leading to Robertson dismissing Morris from his employ. The Desert Mountain Collection includes a gutta percha ball with the Morris stamp, an indication Morris hand-hammered its dimple pattern himself. Even Ellis, who's probably seen nearly every early golf artifact in existence, was flummoxed by the Morris ball, whose current bids are more than $2,300.
"It's dang rare," he said. "Its imperfections are authentic. The imperfections are what makes it real. What's remarkable about this ball is its condition. You can find others that might have that T.MORRIS stamping but some of the letters are missing. The character of the ball, everything about it, has great age.
"There are a lot more Allan Robertson feather balls out there than there are Tom Morris hand-hammered gutta percha balls. So that is going to be the defining motivation for the bids, its rarity."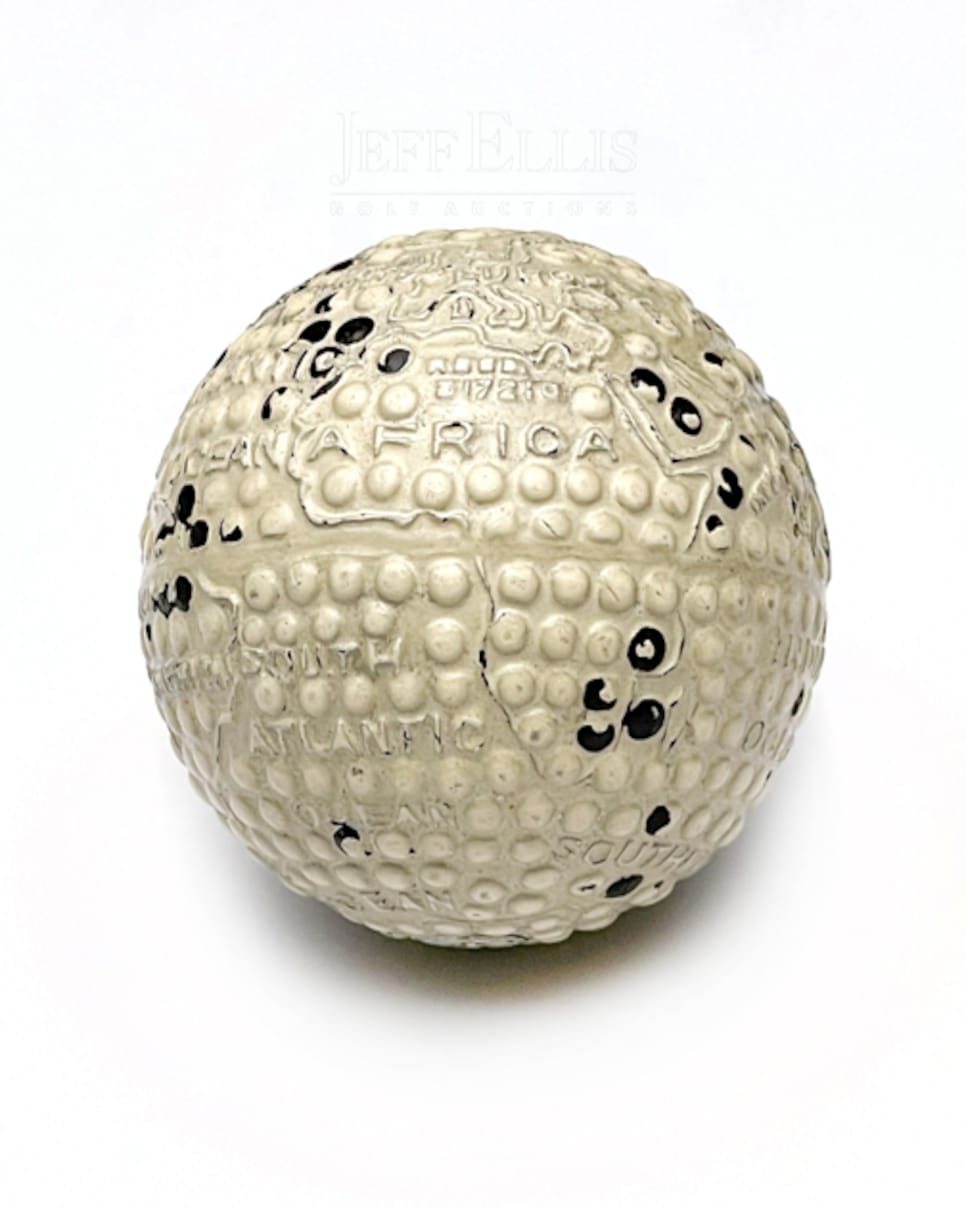 So much of the collection is just that unique and precise. It includes a late 1840s smooth guttie, one of the first of its kind before golfers realized it would perform even better after it was scuffed up a bit. There's a red guttie ball designed to be used in snowy conditions; a flawless Faroid ball, which features raised rings around its cover in a design made to be hit only on its poles; and an unused ball that features a raised relief map of the world on its cover with the continents and oceans identified by name (current bid: $4,176). Another ball from the 1920s, one that Ellis believes has never been documented before, features a lattice dimple pattern with metallic paint in each recessed dimple. Its logo reads Flash Spot.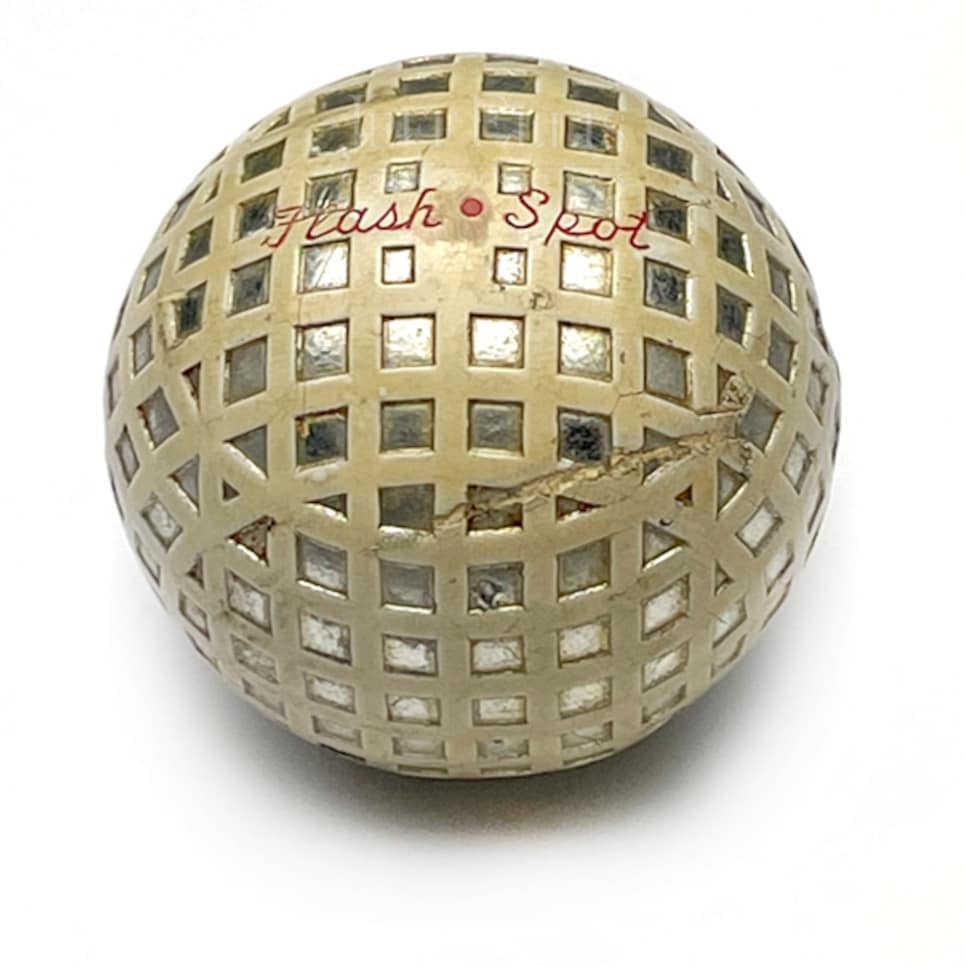 In addition to the 75 or so golf balls, the collection includes a healthy and one-of-a-kind assortment of early tees and sand tee molds, as well as older clubs. The notable clubs are a long-nose wood from the 1860s made by four-time Open champion Willie Park, and a few original putters designed by Ping founder Karsten Solheim, including the 1-A and a rare Scottsdale Anser.
Those interested need to get an initial bid in before Sept. 17 to be eligible to participate in the final rounds of bidding that start at 8 p.m. At that point in the proceedings, every item is again up for bid and every new bid is put on the clock for 15 minutes to see if it can be beat. Ellis wouldn't hazard a guess when that final round of bidding might end.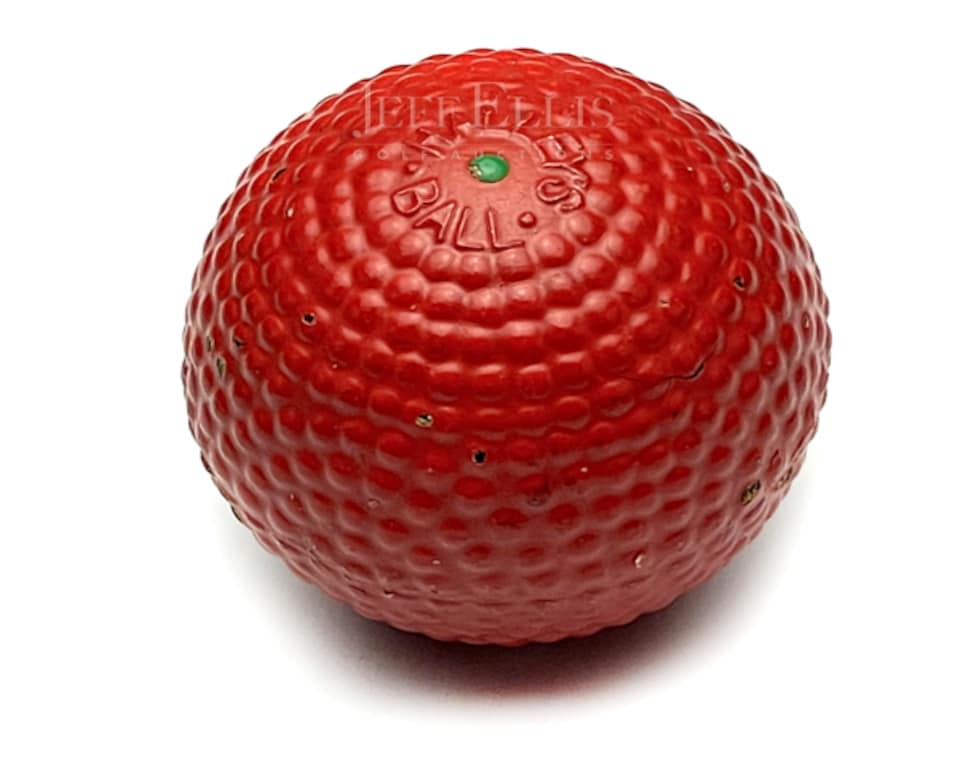 "It's going to be a fun auction because all kinds of people can get engaged with it," Ellis said. "There are definitely going to be a few items that are going to go a little crazy, but there's always bargains. You can still get the deals, but this auction is an opportunity that hasn't happened in a long time."