Finance
Tiger Woods back in a familiar spot among sports' highest earners, according to latest ranking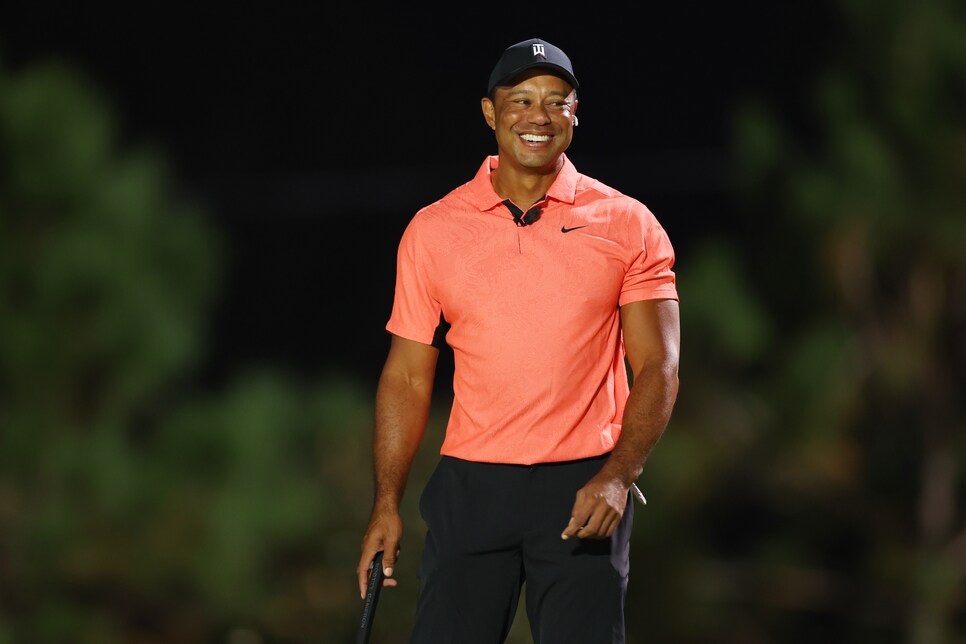 Barring a win with his son at the PNC Championship this week, 2022 will not go down as one of the most memorable seasons for Tiger Woods. Although he heroically made the cut at the Masters and PGA Championship, there weren't any other on-course successes. But the 15-time major champ still made money off the course. A LOT of money.
Woods finds himself in a familiar position as the highest-paid golfer of the year, according to a new report from Sportico. With earnings totalling an estimated $73.5 million, he also crept back into the top 10 overall richest athletes of 2022. It's not peak Tiger, of course, but it's also not too shabby, either.
LeBron James leads the way at $126.9 million, followed by a trio of soccer players, Lionel Messi, Cristiano Ronaldo, and Neymar. Here's a look at the top 10: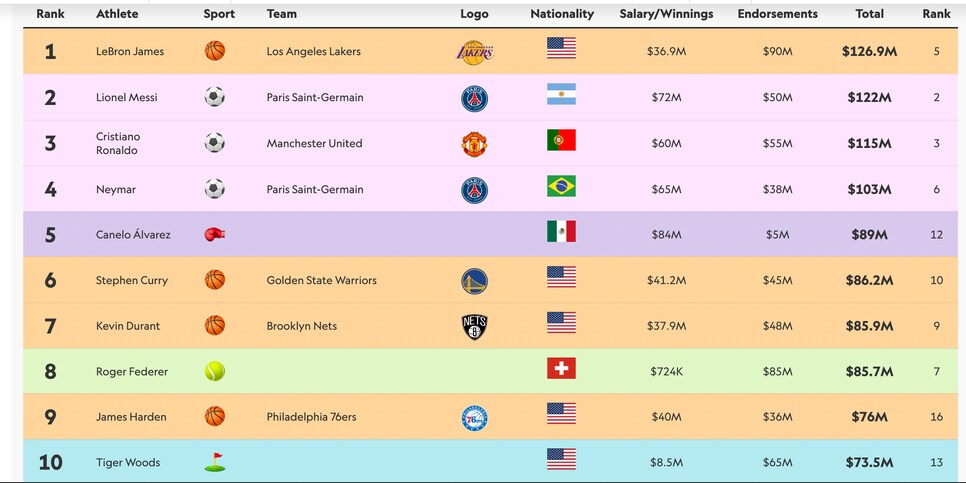 As you can see, Woods climbed three spots from No. 13 last year. You have to go way down the list, though, to find the next golfer, Rory McIlroy, at No. 39. But Sportico doesn't seem to be factoring in the $12 million bonus McIlroy will receive for finishing runner-up to Tiger in the Player Impact Program. Factor that in, and Rory would move into the top 25 overall. But that's not the only murkiness around this latest financial ranking, which, to be clear, aren't easy to piece together.
Sportico also seems to be shortchanging some of the LIV Golf guys, most notably Dustin Johnson, who didn't make the list. The two-time major champ made more than $35 million in on-course earnings with the new league alone. And that doesn't count any money from the reported four-year, $125 million contract he signed earlier in the year.
Similarly, Phil Mickelson, checks in at No. 44 at $37.1 million (Jordan Spieth at No. 85 is the fourth and final golfer in the top 100). But earlier this year, Forbes reported his earnings at a whopping $138 million after factoring in his LIV contract. By that number, Phil would even beat LeBron on this list.
In fact, that Forbes list from July also had Johnson ($97 million), Bryson DeChambeau ($86 million), and Brooks Koepka ($69 million), ahead of Woods' $68 million. That being said, there have been questions around LIV's contracts and whether they go against on-course earnings.
Regardless of which figures you go by, though, all these guys are clearly doing pretty well financially. Let's just say none of them will be lacking in presents under the Christmas tree this year.