The Loop
Tiger Woods and Michelle Wie among 8 golfers to make ESPN's World Fame 100 list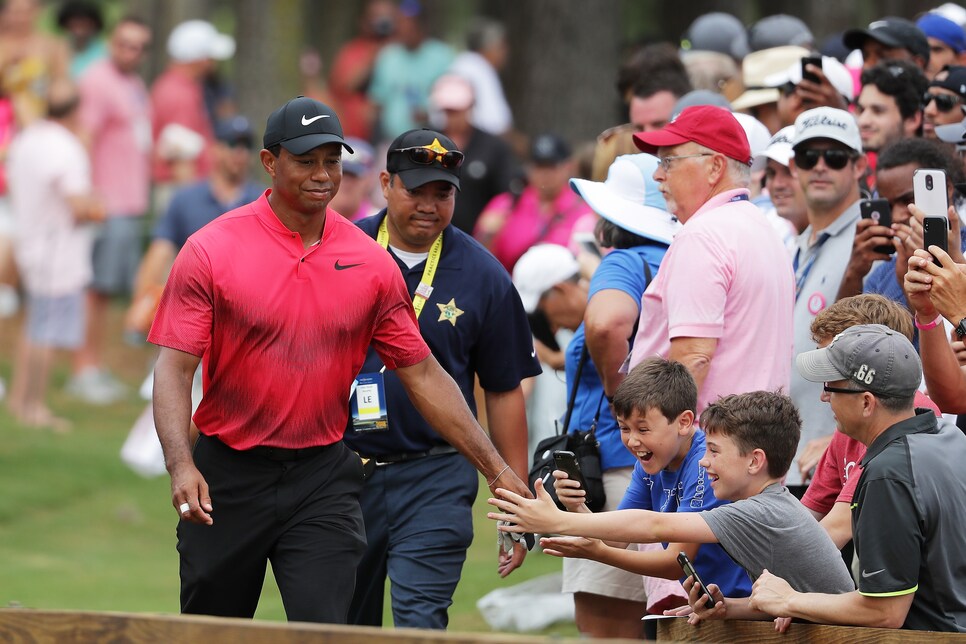 Tiger Woods has soared up the Official World Golf Ranking during his latest comeback. Not surprisingly, his star has (re)grown in the process.
ESPN released its third annual World Fame 100 ranking earlier this week and Woods has moved up to No. 6 on the list after being 10th last year. He's also back in the top spot among golfers, supplanting Phil Mickelson, who dropped from No. 5 to No. 10 overall.
ESPN compiles the worldwide popularity contest through a combination of Google trend score, social media following, and endorsement money. In general, it was a pretty strong showing for golf, which had eight of the top 100 athletes. Although, it's not quite cricket, which had 10(!) athletes make the list. By comparison, the NFL only had seven players on there, while the NBA led the way with 13.
The other golfers to crack the top 100 were Rory McIlroy (No. 15), Jordan Spieth (No. 16), Justin Rose (No. 69), Sergio Garcia (No. 73), Rickie Fowler (No. 87), and Michelle Wie (No. 97). Noticeably, and perhaps, surprisingly, absent are World No. 1 Justin Thomas and the guy he just took the top spot from, Dustin Johnson.
For a second straight year, the top three (No. 1 Cristiano Ronaldo, No. 2 LeBron James, and No. 3 Lionel Messi) remained unchanged. Brazilian soccer star Neymar and tennis legend Roger Federer rounded out the top five.
Although a juggernaut in the U.S., the NFL's relative lack of worldwide popularity was one of the list's main takeaways. It explains why Tom Brady was the league's highest-ranked player at No. 38 and why a golfer like Rose could rank higher than superstar J.J. Watt. And again, why golf and cricket could be more well represented on the list.
Mickelson is also a peculiar case. Despite being just one of two athletes in the top 100 with no social media presence/following (Japanese gold medal figure skater Yuzuru Hanyu is the other), Mickelson makes up for that with his $50 million in endorsements, a figure that trails only LeBron James.