News
Tiger Woods accomplished a world-ranking feat that nobody else could in 2018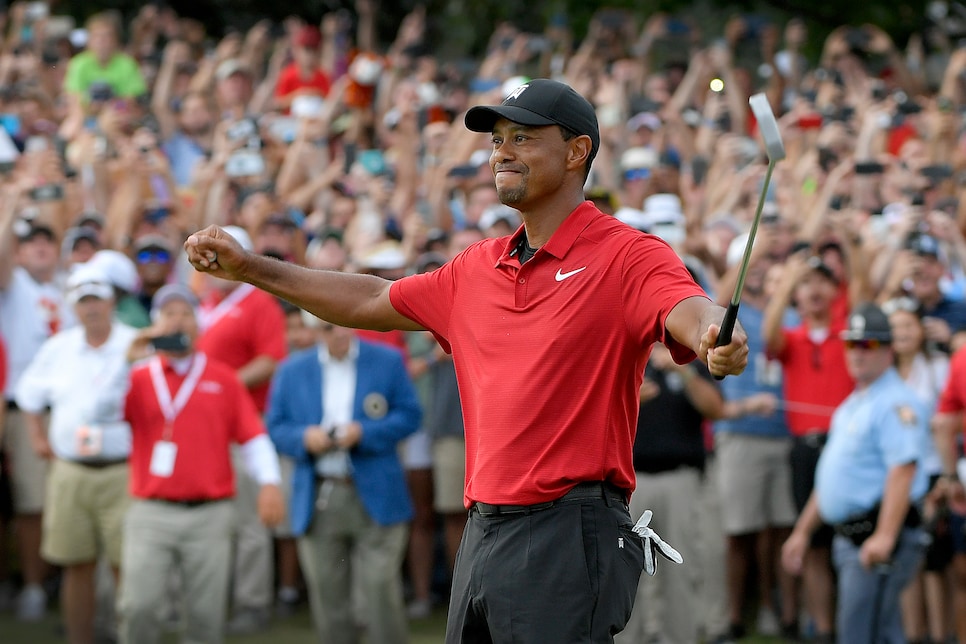 Another indication of Tiger's return to elite play around the world in 2018 is his world ranking, which made some really impressive increases over the year. Of course, the below stat might not be surprising when you consider the 14-time major champion was ranked as low as 656th in the world in January.
Now Tiger's in the top 15 in the world—which is obviously impressive, but even more so when you consider this stat:
We're pretty sure most golf fans wouldn't have expected such a rapid return to becoming one of the world's best players in less than 12 months. But that's what we saw with Tiger's return in 2018. And when you consider Tiger's world-ranking position to end 2018 is higher than Jordan Spieth's, Patrick Reed's and Bubba Watson's—especially considering Bubba won three PGA Tour events in 2018—the stat become more impressive.
Perhaps no world-ranking stat will ever compare with Woods spending 683 weeks (more than 13 years) at No. 1, which is 352 more than No. 2 on the list, Greg Norman. But this one is one more cherry on top of this season for Tiger—what a year it was.