News
Tiger dazzles, Rory comes close and Holmes called out by fellow pros: What you missed this weekend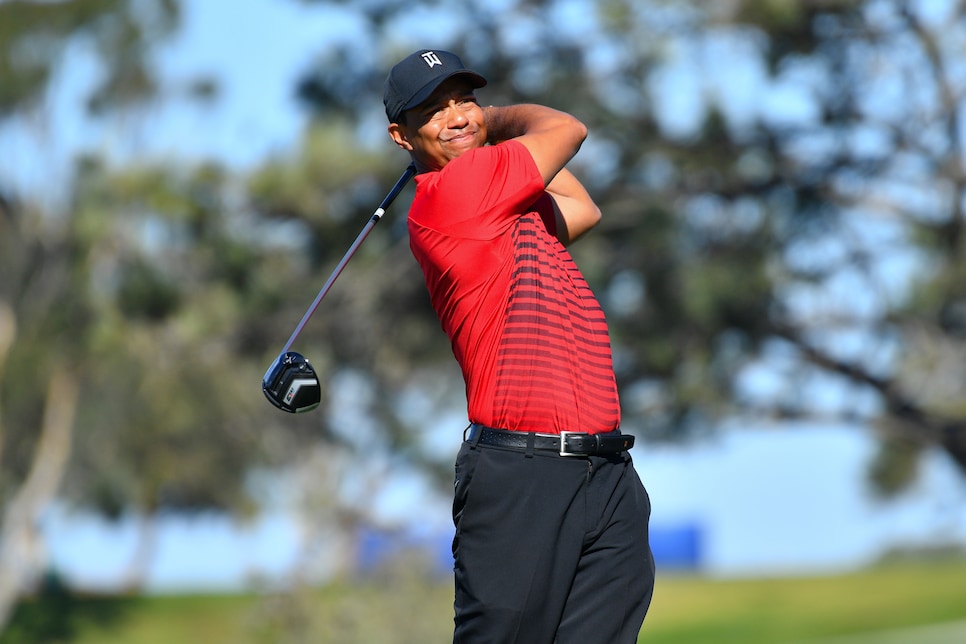 Welcome to the Dew Sweeper, your one-stop shop to catch up on the weekend action from the golf world. From the professional tours, trending news, social media headlines and upcoming events, here's every golf-related thing you need to know for the morning of Jan. 29.
Tiger dazzles in comeback
Even his detractors would concede, Tiger Woods' return was an unmitigated success. Teeing it up in his first official PGA Tour event in a year, Woods made birdie on his final hole on Friday to make the cut, then stayed steady in uneven weekend conditions at Torrey Pines to finish T-23 at the Farmers Insurance Open.
"Very pleased," Woods said on Sunday, which is the leader in the clubhouse for understatement of the year. "After not playing for a couple years and coming out here on the tour playing a solid four days, I fought hard for these scores. They weren't like drive it down the middle, hit it on the green, two putt, one of those yawners. This was a lot of fight."
No kidding: Woods found just nine fairways during the final three rounds, with a middling 55.5 green in regulation percentage during that span. Yet the 14-time major winner finished in the red thanks to sound work around the dance floors, ranking 16th on the week in sg: putting.
Yes, he had a two-way miss going, and no confines have been friendlier to Woods over the years than Torrey Pines. But given all that he's been through to get to this point—and understanding the road ahead—it was a damn good start.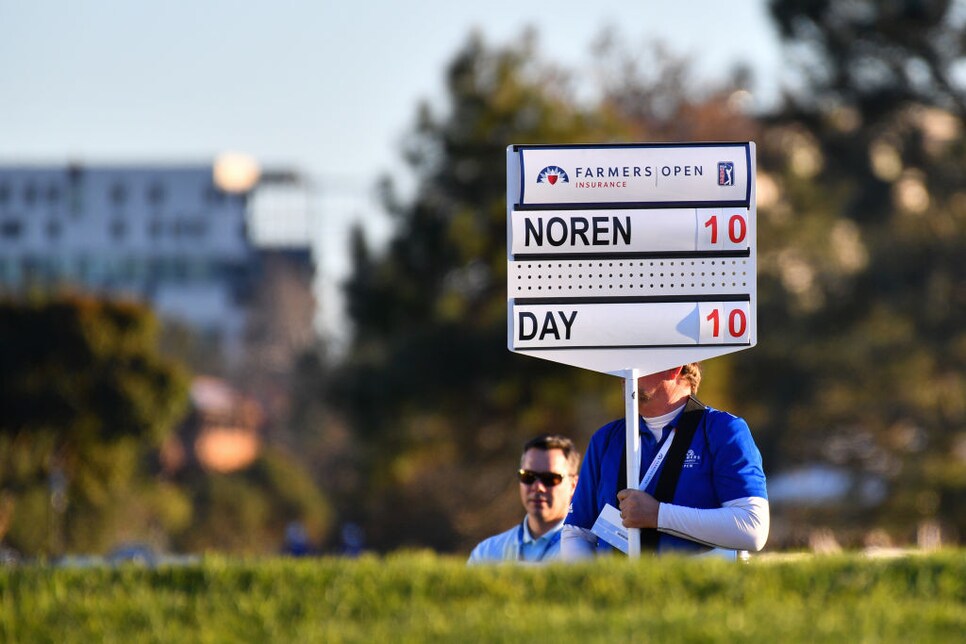 Jason Day's not exactly Speedy Gonzalez around the course. But can't blame the PGA champ for this one.
Day and Alex Noren were unable to complete their sudden death duel, as darkness set in La Jolla after five playoff holes. The men were joined by Ryan Palmer at the onset, although Palmer was cut on the first playoff hole (the 18th), making a 5 to the 4s of Day and Noren. The two both made birdie again on the 18th, trading pars on the 16th and 17th before revisiting the 18th for the fourth time of the afternoon. Noren reached the par 5 in two, although Day answered by throwing his third shot within feet. While Noren's eagle attempt raced by, he rammed in a knee-buckling comebacker, which is how we found ourselves on Sunday night without a winner.
Monday morning finishes inherently take some shine off the winner. A shame, especially in the theoretical case of Day. Though the revivals of Tiger and Rory (more on this in a moment) have grabbed more attention, the Aussie's 2018 prospects are just as intriguing. Sitting at No. 1 this time last year, Day's journeys since are well-documented, but he appears to be right between the ears and (mostly) in good health. The tour may be blessed with an abundance of talent, yet few are better than a formidable Day. If Torrey Pines is any indication, the 30-year-old is closing to rejoining those ranks.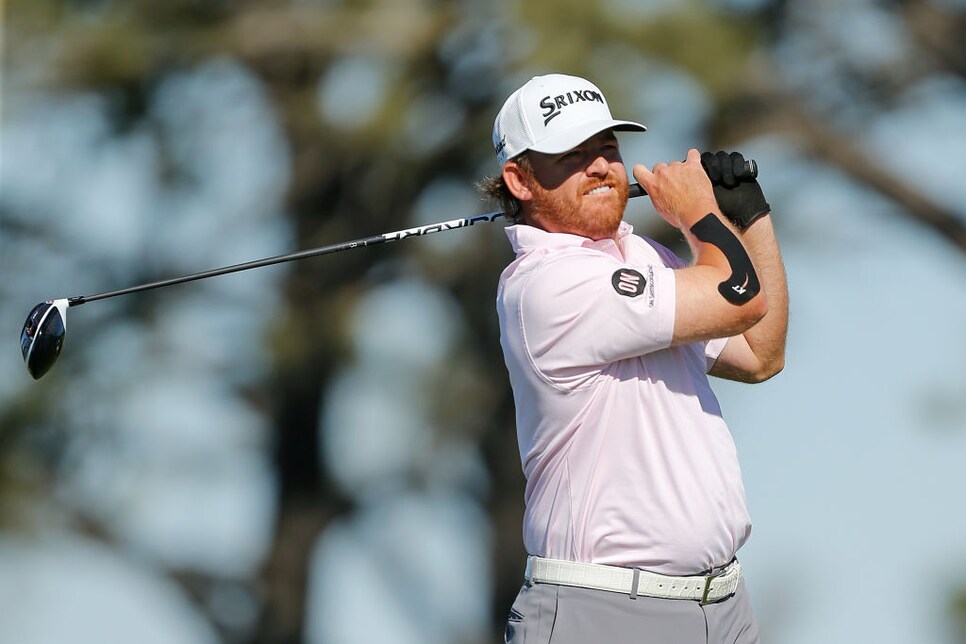 Holmes' slow play draws criticism
J.B. Holmes didn't make it to the playoff, but his actions—or lack thereof—dominated golf's social channels. Down two and needing an eagle for any chance at extra golf, Holmes deliberated on his second shot on the 18th. And deliberated. And deliberated. Then he went to the library, rented and watched the Lord of the Rings trilogy, returned to Torrey Pines and decided...to lay up.
Holmes waited more than four minutes before hitting his shot, a move that effectively iced his playing partner Noren. Needing a birdie on the last for the win, Noren instead airmailed the green following the delay, failing to get up-and-down from a tricky position. As the scene unfolded, many on Twitter, including Holmes' fellow tour mates, took umbrage with the situation.
Holmes said afterwards he thought he had a better chance of making eagle with a wedge from 100 yards out than reaching the green with a wood. When the Golf Channel's Ryan Lavner asked him if he regretted holding up Noren, Holmes replied, "No, I was still trying to win. So that's part of it."
That the final group took over six hours to traverse Torrey Pines didn't help matters.
Forget instituting a shot clock or better policing from officials. If the tour wants to get serious about speeding up play, bring in Terry Tate, office linebacker, as roaming enforcement. That will keep rounds under four hours.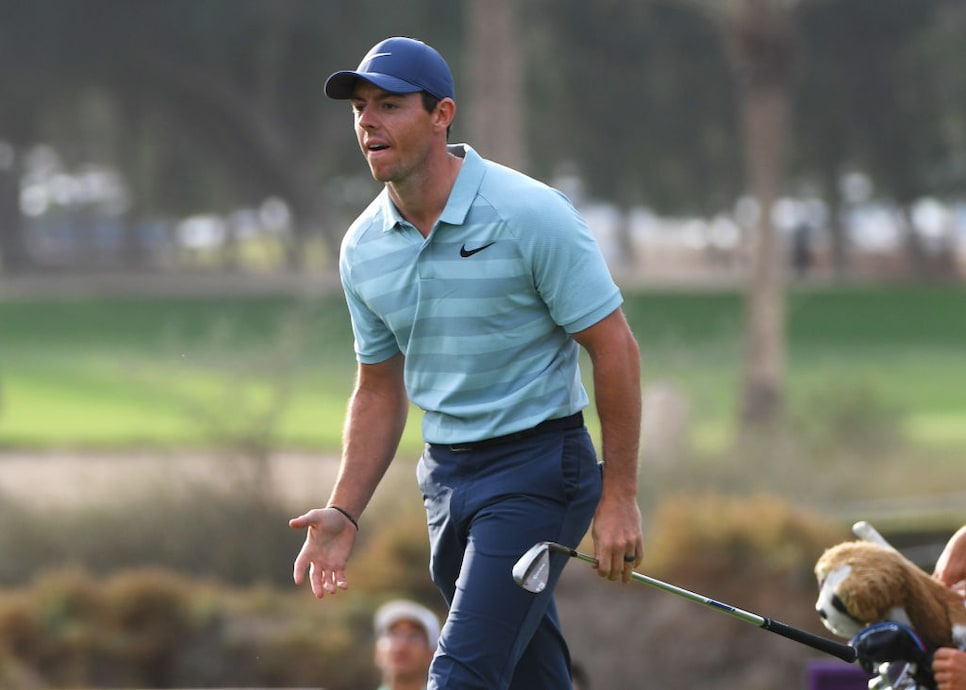 Haotong wins; another strong display for Rory
Rory McIlroy didn't win the Dubai Desert Classic. That honor belonged to Haotong Li, who birdied four of his final six holes to best McIlroy by one. That McIlroy stumbled a bit on the final nine, with two bogeys and a three-putt par erasing a two-shot lead, likely leaves an acidic taste in his mouth.
Conversely, considering McIlroy's 2017 woes, the early returns from his four-month sabbatical—a runner-up this weekend, a T-3 at Abu Dhabi—have been auspicious.
"If someone had told me at the start of the year you'd finish third and second in your first two events, I'd say, yeah, I'd take that," McIlroy said to reporters. "But being in the positions I've been in and having two close calls it's a little difficult. The competitor in me is very disappointed right now."
As for Haotong, most famous for almost backdooring his way into an Open title last summer with a final-round 63 at Royal Birkdale, the 22-year-old now has six worldwide wins, two coming on the Euro circuit. The win is something of a historical note, as Li becomes the first player from China to crack the world's top 50. Between this and his Birkdale feats, people might finally forget Li once threw a putter into a lake, only to watch his mother wade in the water and retrieve it for him.
You're right, that's going with him to the grave.