Raining aces
Yes, this happened: 3 LPGA players made aces on the No. 3 hole in one round of JTBC Classic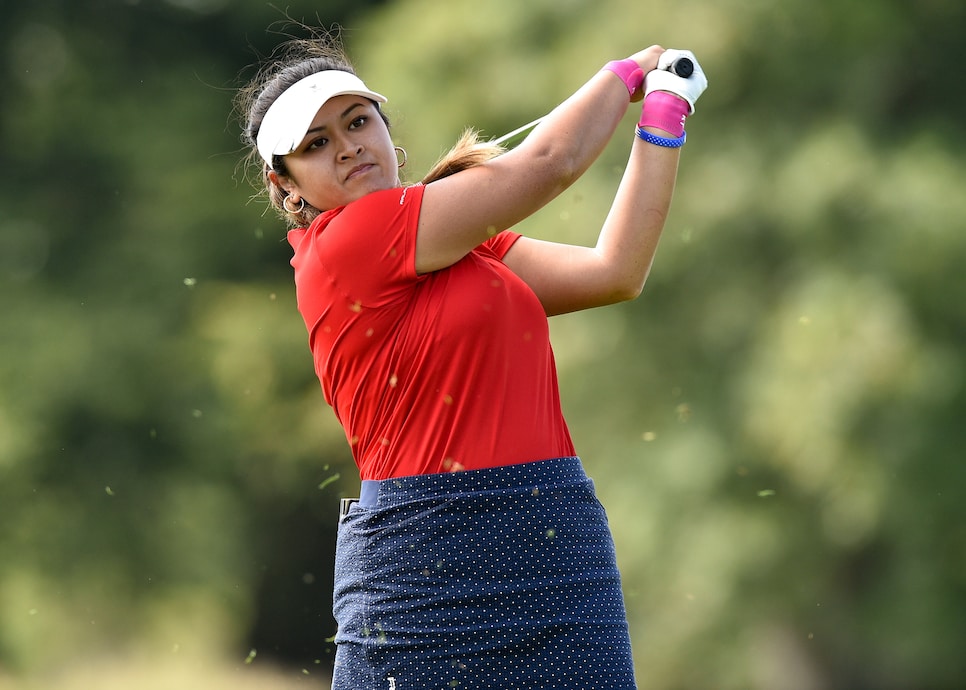 The LPGA Tour set up the par-3 third hole at Aviara Golf Club for some excitement on Saturday. Still, it probably got more than it wished for in the third round of the JTBC Classic.
The gorgeous third—easily among the most picturesque in women's golf—was set at 97 yards. That put a wedge in every players hand, and we know what the world's best players can do with the shortest of clubs. They pepper the hole.
In this case, three players found the bottom of the cup for a trio of aces on No. 3. All with 50-degree wedges in their hands. You've got to like that symmetry.
It started early, with Jeongeun Lee6, the 2019 U.S. Women's Open winner, making her ace in the first group. Lee6 went on to shoot 66 and was tied for 15th with players still on the course.
"It was a short hole, but even pin position was not easy, but I hit it good," Lee6 said. "It was my third hole-in-one, but first hole in one during (a) tournament."
The next was Lilia Vu, a Southern California native and UCLA grad. Vu ended up shooting 65 and making a big climb up the leader board and into a tie for sixth.
Then, in the very next group, Malyasian American Kelly Tan holed out. Tan shot 70 and was tied for 38th.
According to the PGA Tour, the most aces in any single round were four in the 2019 Meijer Classic. The most aces in tournament was six in the 1999 Mercury Titleholders Championship.