The Loop
This week's PGA Tour winner will take home one of the prettiest prizes in sports
The winner of this week's PGA Tour event will begin 2018 in grand fashion and walk away from Maui with a check for $1.134 million. He'll also take home a pretty sweet trophy.
Once again, Kaplaua's Plantation Course is the site of the winners-only event to start a new year on tour. But with a new sponsor, comes some new hardware. And the Sentry Tournament of Champions trophy looks more like a piece of art than a prize. Check it out: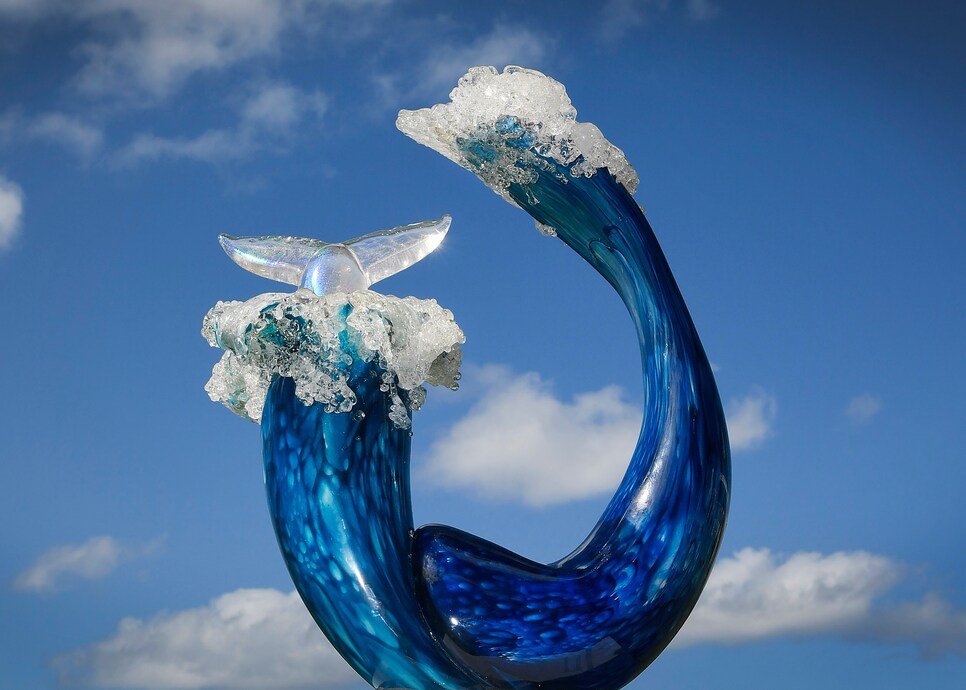 According to the PGA Tour, Sentry worked with a local glassmaker, Makai Glass, on the magnificent creation, and the whale and the wave are two symbols of Maui. And yes, the trophy also resembles the Sentry logo so everyone wins.
The new hardware was unveiled on Wednesday at defending champ Justin Thomas' pre-tournament press conference.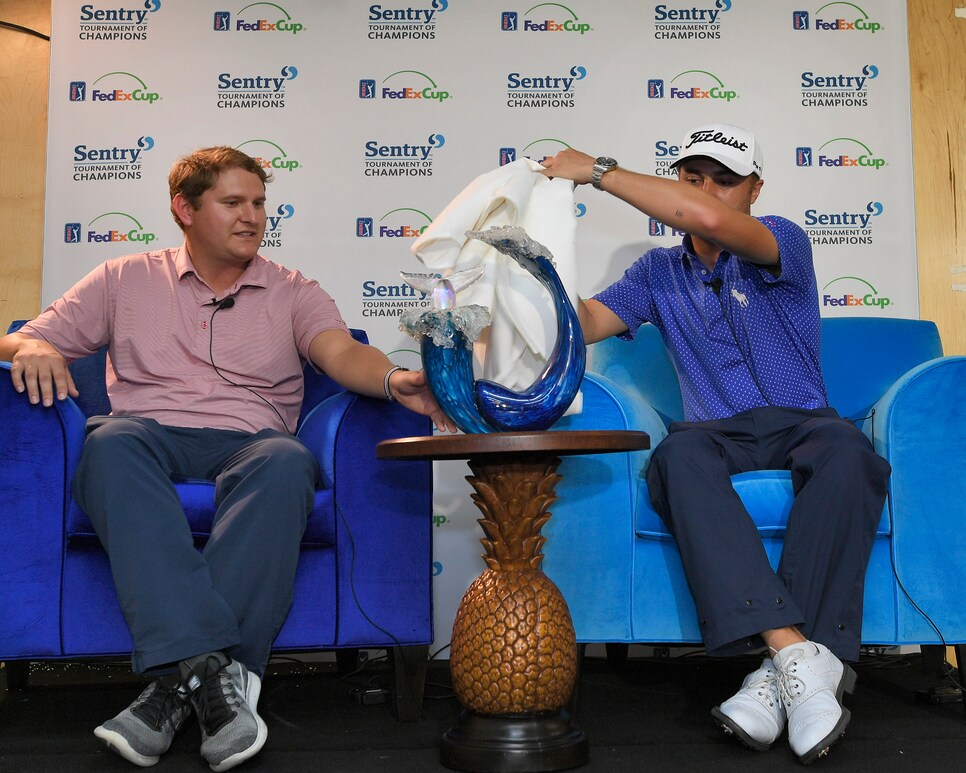 "That's awesome," Thomas said after pulling the sheet off of the trophy. "I would love to take that with me here in five days."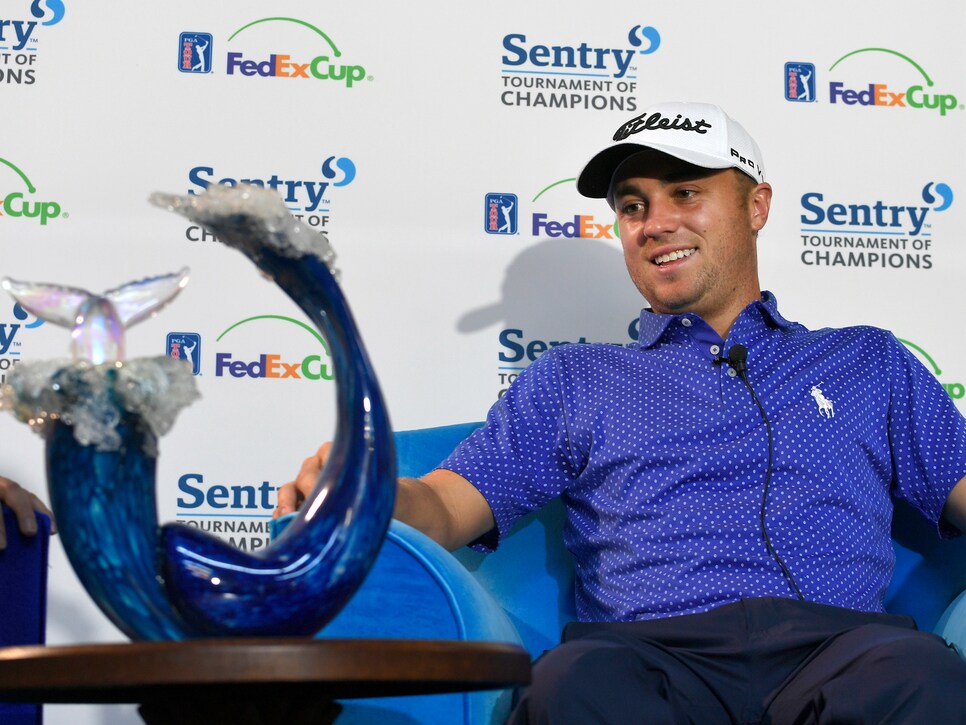 When told the trophy weighed about 40 pounds, Thomas declined to feel for himself out of superstition.
"I don't want to touch it yet," the reigning PGA Tour Player of the Year said. "I hope to find out."
And we hope whoever takes it home has a proper spot to display that thing of beauty.