The Loop
This promo for the 2019 Open Championship will have you on the first flight to Northern Ireland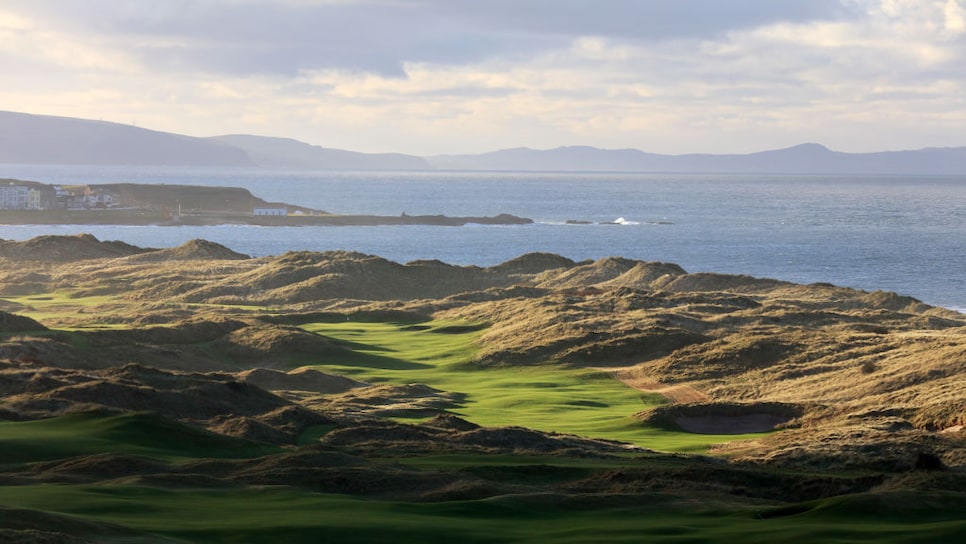 Feeling hungover, and not in the Eddie Pepperell sense, following yesterday's Open Championship excitement? One of those claret jug purists, left unquenched by the rest of the golf calendar? Well, if today feels like December 26, find the nearest couch, get yourself in a comfortable position, and inject this promo for the 2019 Open directly into your veins.
For next year's championship visits Royal Portrush in Northern Ireland, the first time since 1951 the tournament leaves Great Britain. For those unacquainted, Portrush is a celestial convergence of land and sea, and boasts some of the best putting surfaces on the globe. Ranked as the seventh-best course in Golf Digest's World 100, Portrush...well, don't take our word for it. Peep the video below, which will have you on the first flight to Northern Ireland:
This sounds blasphemous, as we never, ever thought anything in golf could top CBS' "A tradition unlike any other" Masters promos...but this might take the cake. How the Dropkick Murphys-like song got past the blue bloods at the R&A is beyond us.
The 2019 Open, the 148th playing of the event, starts July 18.