The Loop
This POV video of the Monaco Grand Prix lap record will make you clench so hard you pull something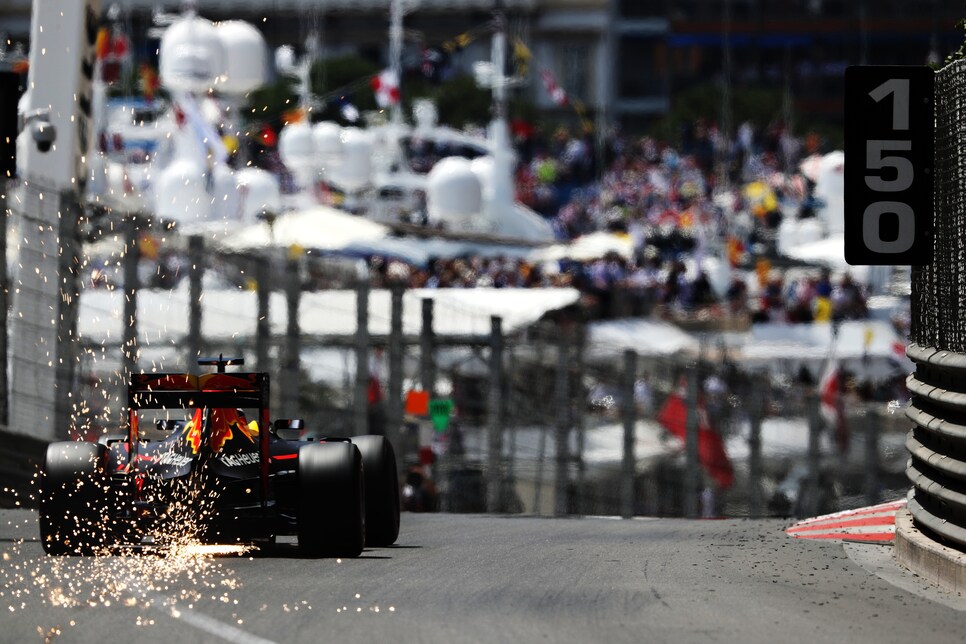 While we Americans are understandably focused on the Indy 500, it's not the only iconic, open-wheel insanity going down Memorial Day Weekend. A little over three hours before the 500 goes green, Europe's best and bougiest will gather in the yacht-and-casino capital of planet, Monaco, for the most revered stop on Formula 1 calendar, the Monaco Grand Prix.
A tight, twisting 2-mile circuit weaving through the glitzy streets of the European principality, the Monaco Grand Prix is as daunting (and unmistakeable) as the Brickyard or Talladega, which makes what you're about to see all the more impressive. This is cockpit cam footage from the all-time, flat-out Monaco Grand Prix lap record, courtesy of Red Bull Racing's Daniel Ricciardo. Needless to say, it is TENSE.
What you see there is 2 miles and 19 corners—including that classic, sweeping downhill hairpin, Mirabeau—in 1 minute and 11 seconds, set during the second practice round on Thursday. That's faster than it takes to microwave your Hungry Man, in case you need to cast your life in stark contrast today. So hats off to Ricciardo, in the 89 years of motorized warfare on the streets of Monaco, NO ONE has been faster.