Equipment
This new high-tech device might be the best way to safely clean golf clubs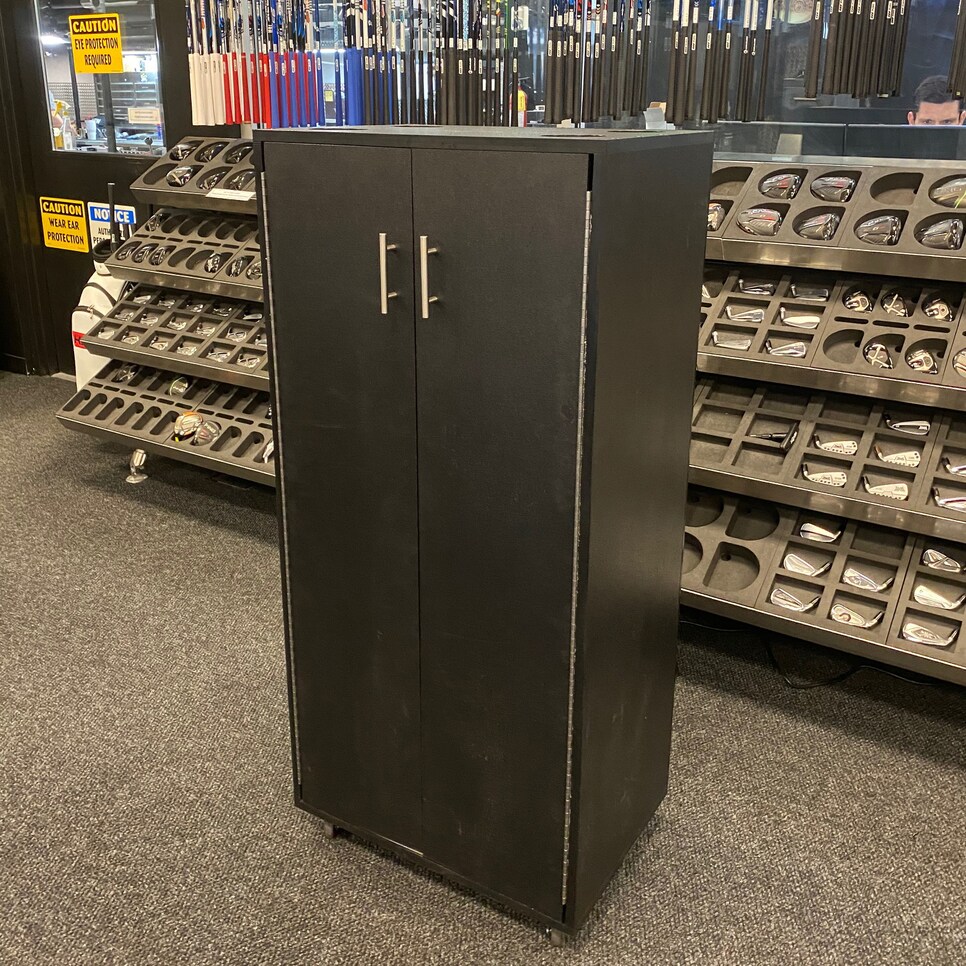 Fitters across the country have employed detailed methods that involve social distancing, hand sanitizers and almost constant club wipedowns. But it's the latter aspect that got one of golf's most innovative clubfitters thinking about a better way. Wondering if wiping down grips is the most efficient—and least damaging—method for keeping clubs free of any possible traces of coronavirus (or any other germs), Mark Timms, founder of the Cool Clubs chain of ultra-premium fitting facilities, took a look at using high-intensity ultraviolet light as a disinfectant.
"I saw what they were doing in some hospitals and the subway cars in New York and how quickly they could get those entire rooms clean in 15 minutes," he said. "I thought if we concentrated in a smaller space with clubs we might be able to do the same thing without having to resort to harsh chemicals all the time."
A recent study by researchers at Penn State University, the University of Minnesota and two Japanese universities showed that a handheld device could be developed that would emit high-intensity ultraviolet light. According to the National Academies of Science Engineering and Medicine, UV-C radiation in the 200 to 300 nanometer range can destroy the virus, making it incapable of reproducing.
Timms worked with Glen Pangestu, an intern engineer on his team, to develop a portable case that can hold three sets of clubs. Mirrored on the inside, the case contains two lights that emit UV-C radiation.
"The use of rags and solvents on the clubs is time-consuming, damages the grips, and not to mention that over time it gets expensive," Timms said. "Current cleaning relies on a human to properly wipe down the clubs and may not be as consistent as you may think."
Timms is finalizing production on the cases and expects to be selling the units by the end of this month. In addition to the full-size unit, he is developing a smaller unit that will allow just the grip end of the clubs to be disinfected, as well as a kit that can be installed in a standard metal cabinet. He also will be developing a blueprint for the case that others can build themselves. Timms also said he will "donate a portion of the profits directly to charities that are helping those locally and nationally that have been negatively impacted by the pandemic."
He said the two lights in the design would clean a room of 1,000 square feet in 15 minutes. He estimates the clubs in a mirrored case of 10 cubic feet would be disinfected in less than a minute.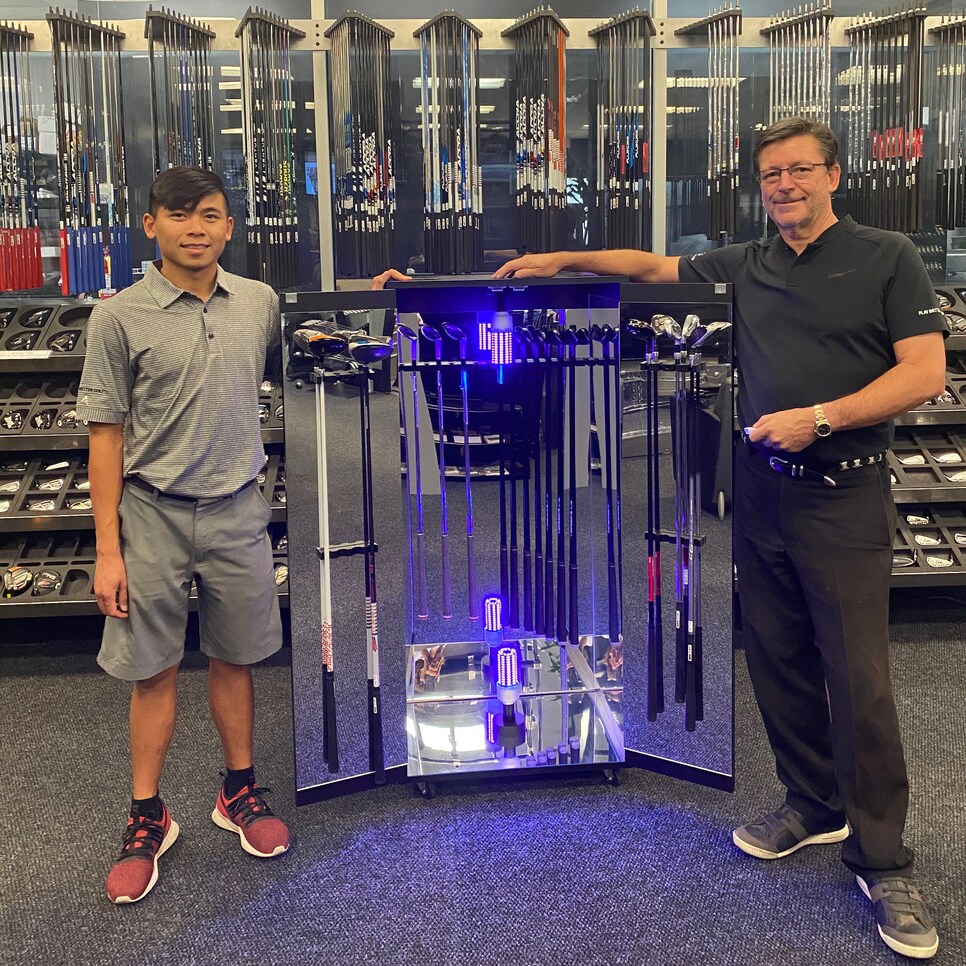 Timms said the standard model will start at $2,000, while the grip-sized unit will cost less than $1,000 and the kit will be sold for approximately $500. He expects to have the main units ready by the end of the month.
"We understand that this has been a difficult time for the golf business as well as many other sectors," he said. "That being said we truly want to help the golf industry return to some normalcy and in doing so we will be sharing these ideas with everyone. We will post all the actual CAD plans for the UVC products so if people want to build them themselves they can use our blueprint. We are all in this together."