News
This tour pro's side hustle during quarantine included giving virtual swing lessons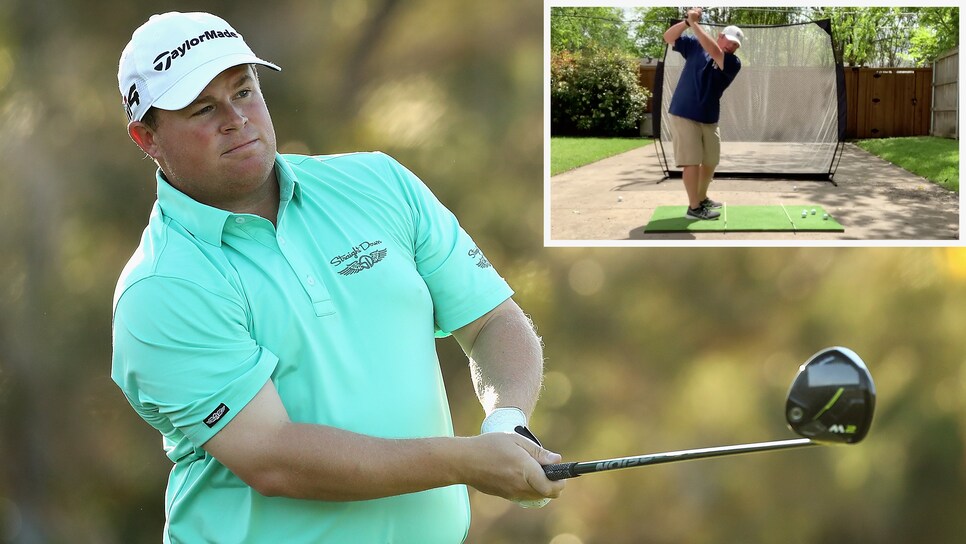 As it relates to golf, Conrad Shindler is doing just fine. He's 31 years old, has full status on the Korn Ferry Tour, and just two years ago, was in possession of golf's golden ticket: a PGA Tour card.
That's the big picture. If we narrow the focus to just 2020, things are a bit more bleak—at least financially. Shindler played in each of the six Korn Ferry events held before the pandemic. He made three cuts, totaling $13,639. For comparison: Each of the players who teed it up in the Players Championship, which lasted one round—even the ones who shot 78 or 79—received a check for $52,083.
"We were just kind of left standing there," Shindler, currently 73rd in the KFT points race, told Golf Digest shortly after the stoppage. "This is our income. No one has a second job."
So Shindler did what so many Americans have been forced to: He found a side hustle.
It started with a tweet. Shindler asked his followers to send him videos of their swings and Venmo him $20 dollars for an online lesson. After a couple retweets from some friends with more followers than he, the submissions started rolling in.
"I had a ton of people start DMing me—it got the point where I had to write them down in a book and keep track of them," Shindler says. All this spreadsheet stuff is new territory for a guy whose only job has been playing golf since he turned pro out of Texas A&M in 2011. "I ended up having to download the Dropbox app and pay $11 a month because the files were too big."
After receiving the Venmo payment, Shindler studies the submission, writes down exactly how he wants to help the student with and then demonstrates on an outdoor mat and net setup in his backyard. Despite having no previous experience or formal education in teaching, he's a natural—his cadence is quick and clear, he's personable and clearly quite knowledgeable about the swing. And his philosophy is wonderfully simple.
"I'm a big believer in the fact there's not a cookie-cutter swing for everyone. There's no right or wrong way. You get someone who weighs 300 pounds, and you're gonna help him swing the best way for him. And then you'll get someone who's 6-foot-6 and 150, and there's going to be a way that he swings the club. Every body is built differently, and you're just trying to help them deliver consistent contact."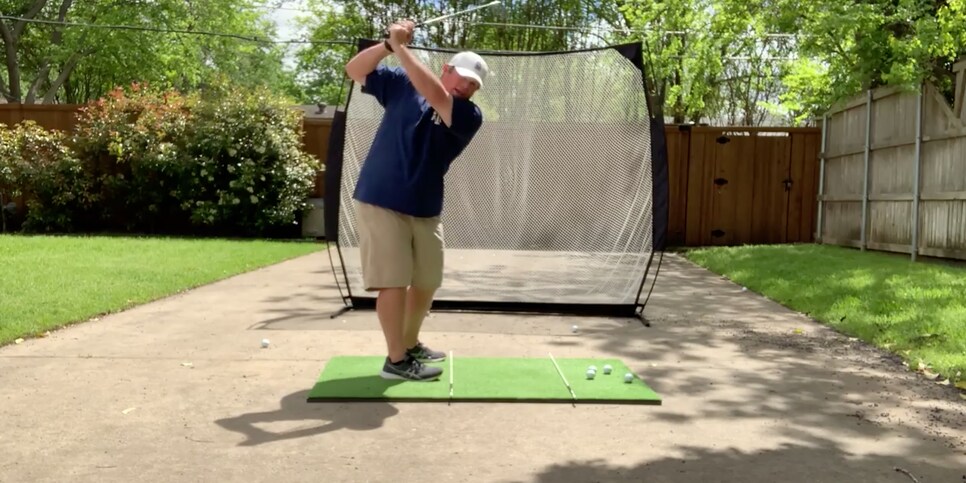 Shindler has scaled down the teaching practice to ready himself for a return to the Korn Ferry Tour this month, but he says he knocked out close to 300 lessons during the two-plus months since his last Korn Ferry Tour event.
"It certainly helped pay the bills. But moving forward—if professional golf ever tapered off—teaching honestly would not be my forte," the tour pro admitted. "I enjoy it, and I enjoy helping people, but I don't think I'm cut out for it. I don't have the patience."