News
This long list of Ryder Cup perks for players, caddies and significant others is pretty amazing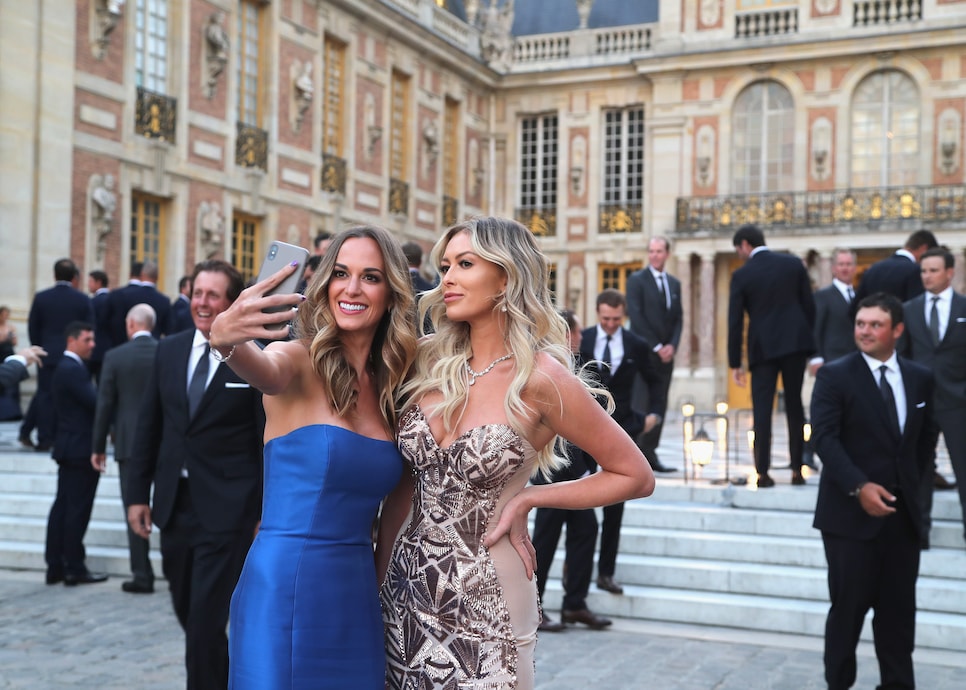 Ryder Cup players and their significant others got all done up for Wednesday night's gala at the Palace of Versailles. As you'd expect, everyone looked fabulous (check out these photos, if you don't believe us) for the lavish affair at one of the world's most historic and ornate buildings. Of course, it helps to have a sizable fashion budget.
We recently obtained from a player agent a list of U.S. "Team Benefits" from the 2016 Ryder Cup. Mind you, a lot could have changed in two years, but it does provide a basic understanding of how players, significant others, and caddies are accommodated during arguably the biggest golf event on the golf calendar. For instance, according to the 2016 list, players get "$7,500 to cover out-of-pocket expenses, including spouse/partner's dress and accessories for the Team Welcome Dinner." Not too shabby, huh? In other words, the lovely ladies of Team USA probably didn't just pluck something from their closets before heading to Paris.
The players, meanwhile get "tailored clothing" for the dinner and the opening ceremony. Thank goodness. Left to their own devices, you'd probably see a lot of baggy khakis and oversized blue blazers.
Anyway, players and spouses obviously get team uniforms and matching outfits for the event as well. But the perks aren't limited to wardrobe. In 2016, they were offered to be reimbursed up to $30,000 for travel to and from the event. And each received 20 complimentary weekly tickets.
Then there's a charity aspect. Team members have the opportunity to donate up to $100,000 to the charity or charities of their choice, plus another $100,000 to the Boys & Girls Club of America, Drive, Chip, and Putt Championship, and PGA Junior League Golf.
This is in lieu of any direct payment for players participating, which has been an ongoing issue, notably since 1999 when a group of players led by David Duval, Tiger Woods, Phil Mickelson and Mark O'Meara complained that they weren't getting any of the event's profits to use toward their own charities — a movement that helped lead to the current compensation setup.
And don't worry, the caddies aren't forgotten about. Like their bosses, they get all their travel, lodging, and meal expenses for the week covered, six weekly tickets to pass out, as well as a $4,000 payment. Decent pay for a week's work, although, these guys often make a lot more at a tournament, especially when you consider the caliber of players they caddie for.
In any event, we're assuming the list of perks for the 2018 Ryder Cup is similar to what the players, caddies and significant others got in 2016. Except, of course, when it comes to sightseeing. No offense to the Mall of America, but the Palace of Versailles is quite an upgrade.