News
Ryder Cup 2018: 13 Ryder Cup stats that might shock you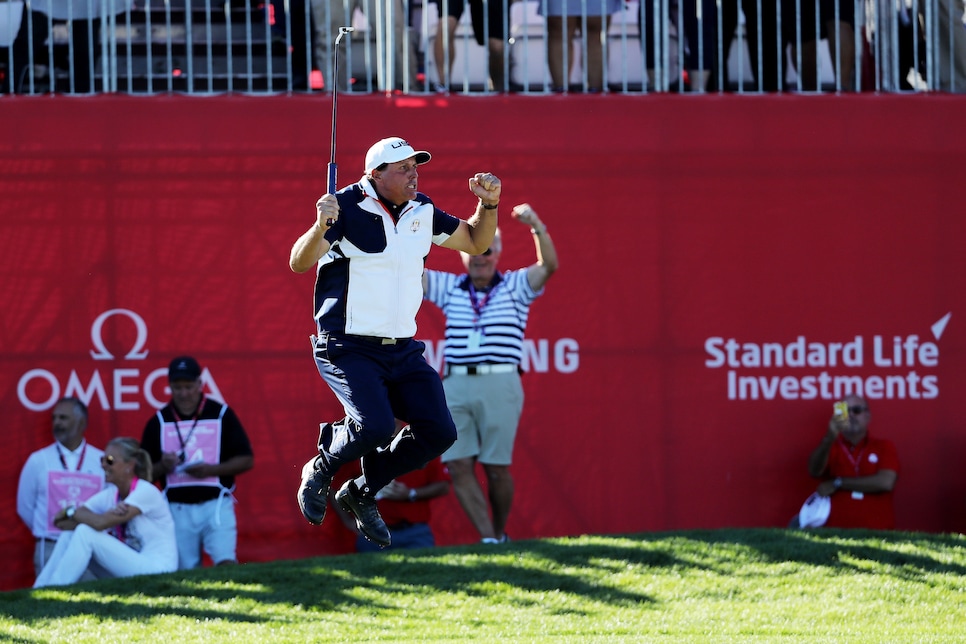 Phil Mickelson will make history in Paris when he competes in his 12th Ryder Cup, breaking the record he currently shares with Nick Faldo. Adding to Lefty's impressive longevity is his 12 appearances have come consecutively, and that this was the first time he needed to rely on being a captain's pick to make Team USA. But you will hear all about Phil's accomplishment leading up to and during the matches at Le Golf National, so instead, we're focusing on some Ryder Cup stats with which you probably aren't as familiar. Let's count down these 11 noteworthy numbers.
51: Raymond Floyd's age at the 1993 Ryder Cup (51 years, 20 days, to be exact), making him the oldest golfer to compete in the biennial event. Floyd (pictured below, second-from-the-left) went 3-1 in the American victory that came four years after he served as U.S. captain.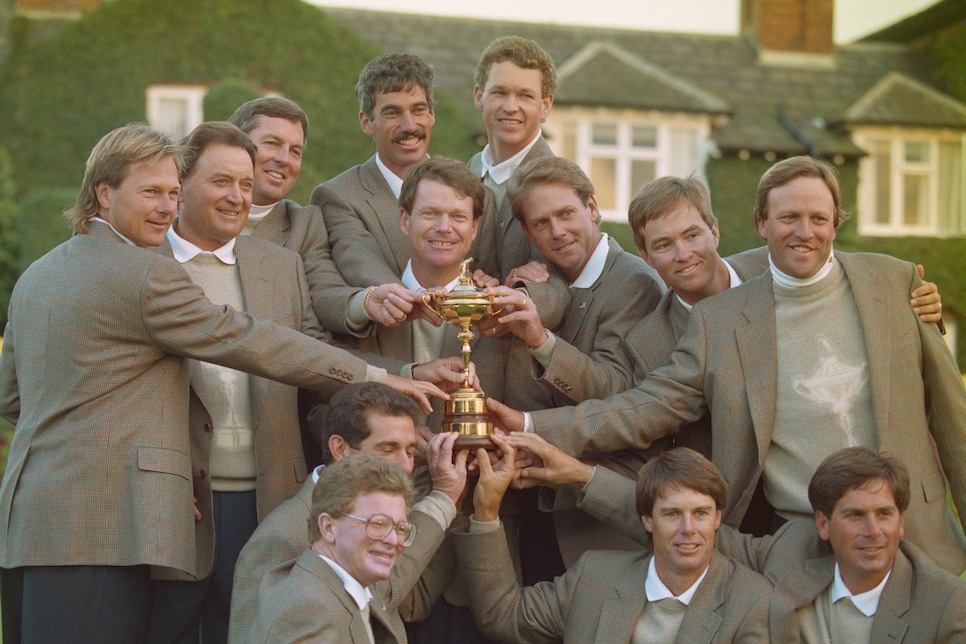 19: On the flip side, Sergio Garcia, at 19 years and 258 days at the 1999 Ryder Cup, is the youngest player in the event's history. Like Floyd, Garcia notched three wins and one loss (plus a halve). But the Spaniard's defeat in Sunday singles was part of a disastrous day for Europe at Brookline in the Americans' big comeback victory. The youngster took the result pretty hard.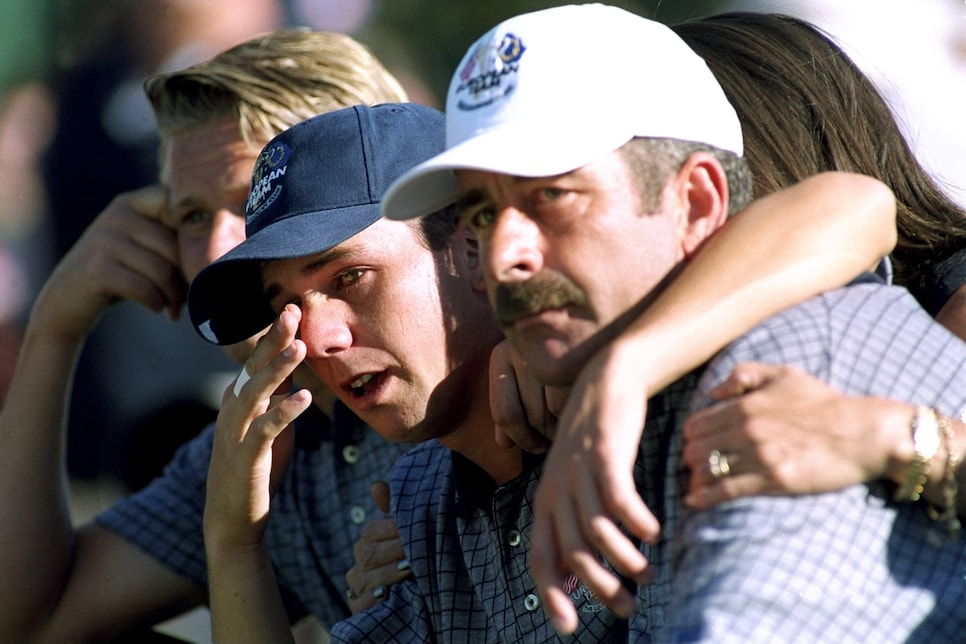 15: The number of matches played together by the Ryder Cup's most prolific tandem, Seve Ballesteros and Jose Maria Olazabal. Why did these Spaniards play together so much? Because they hardly ever lost, posting an incredible 11-2-2 record as a pair.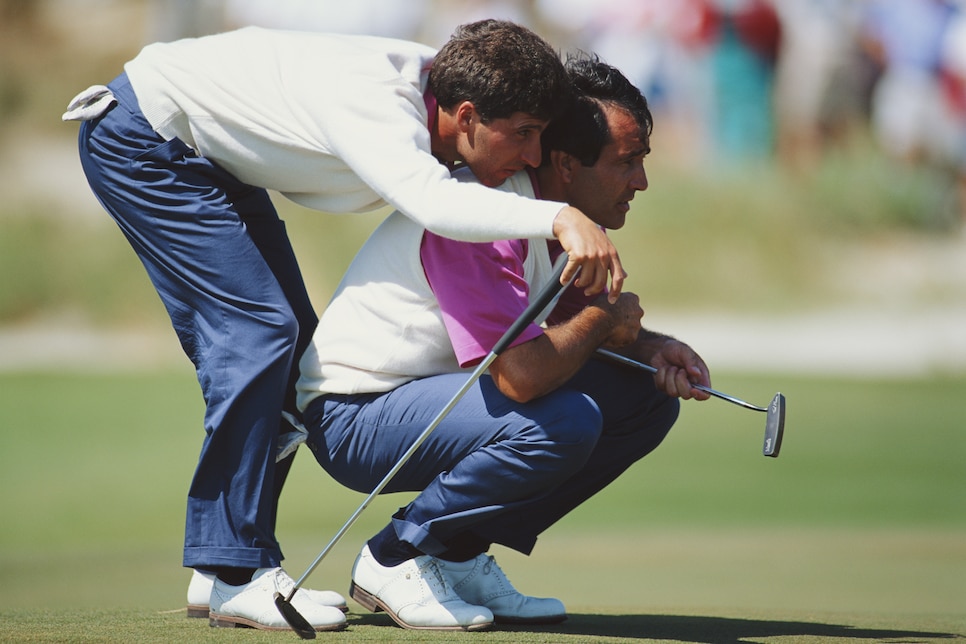 9: But no one who played at least seven matches in this event, won at a better rate than Gardner Dickinson, who, in what be the most surprising of surprising Ryder Cup stats, holds the record for the longest winning streak at a remarkable nine matches. Dickinson, who it didn't hurt to be usually paired with Arnold Palmer, did all his damage at the 1967 and 1971 Ryder Cups, only losing in his final singles match.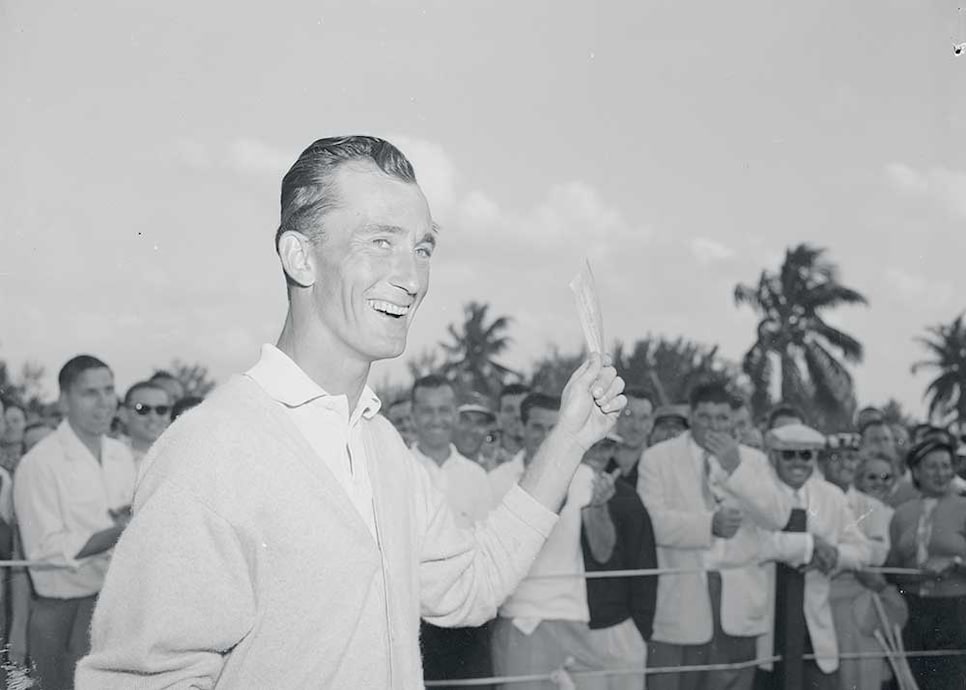 8 and 7: This is the largest margin of victory in any 18-hole Ryder Cup match (There were 36-hole matches until 1961) and it happened twice, both in singles. Tom Kite clobbered Howard Clark in 1989, and in 1997, Fred Couples (below) dusted Ian Woosnam in a matchup of former Masters champs and World No. 1s.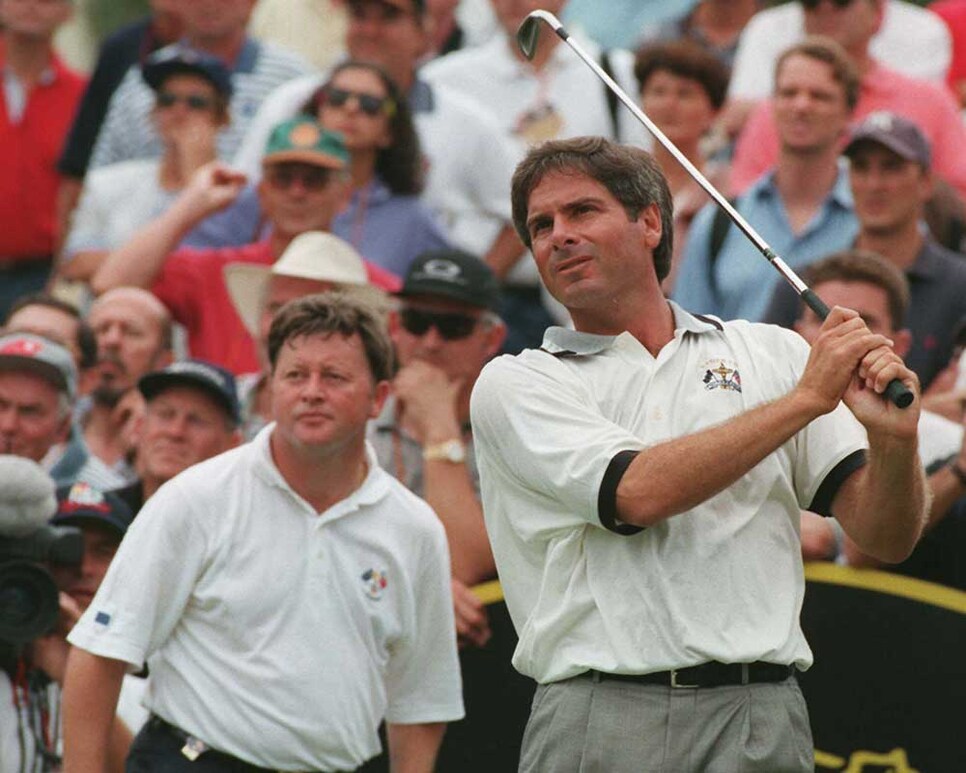 Barry Batchelor - PA Images
7: The number of matches Jordan Spieth and Patrick Reed have partnered in their first two Ryder Cups (compiling a 4-1-2 record), which is already the most of any American pair ever. In contrast, 11 European tandems have played at least 7 matches together.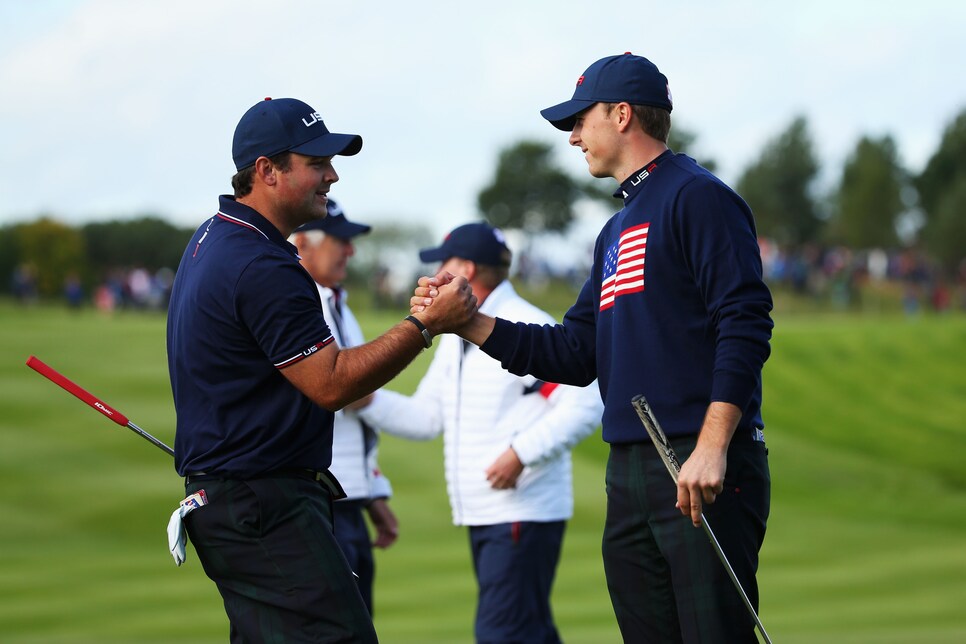 6: Tiger Woods has had 12 partners in seven Ryder Cup appearances, compiling a disappointing 9-16-1 record. But the inability to find Tiger a consistent teammate goes even deeper with Woods playing just one match with six of those 12 golfers. The only one-off he won with? Chris Riley in 2004.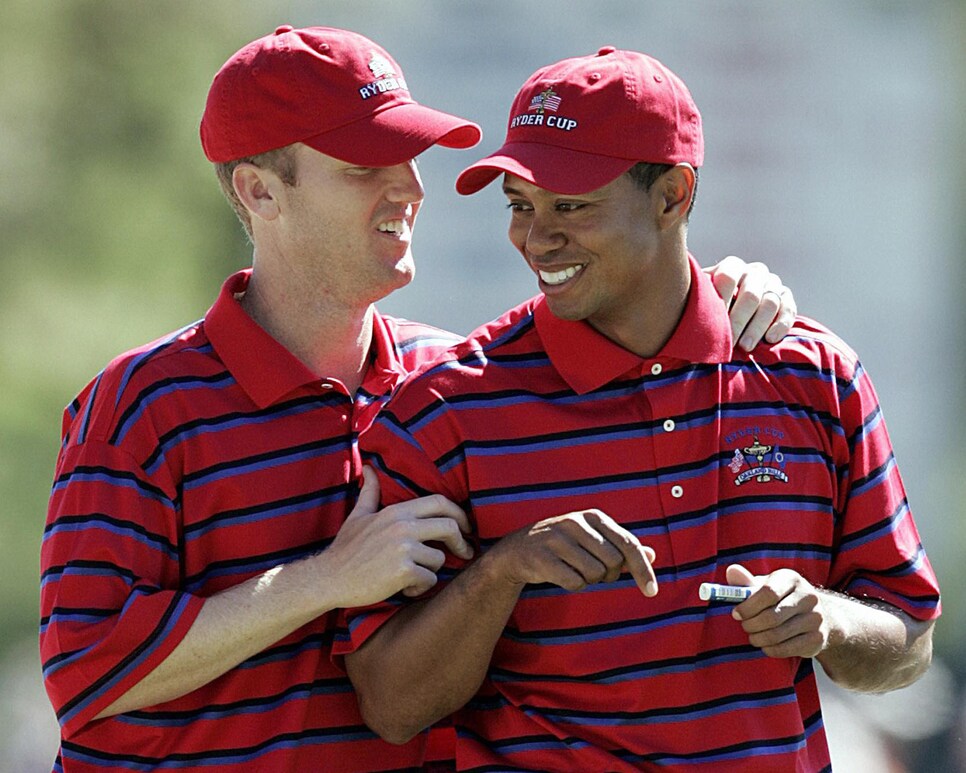 6-0: We said "at least seven Ryder Cup matches" when mentioning Gardner Dickinson's sparkling career record because if you cut that number to six, then it's impossible to top Jimmy Demaret, who went a perfect 6-0 from 1947 to 1951.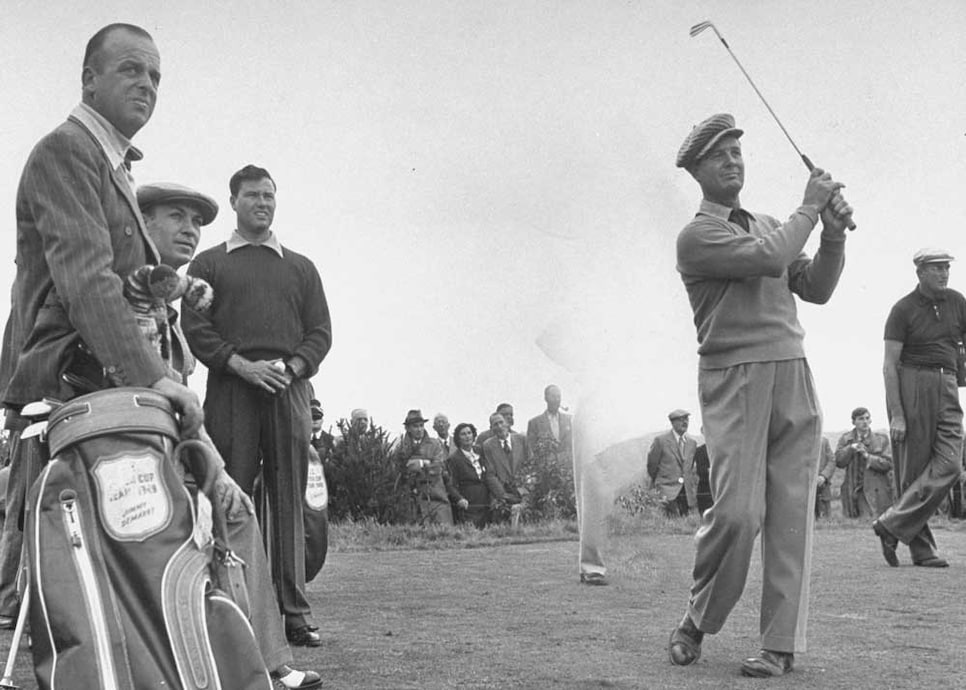 5: The number of times brothers have competed in the same Ryder Cup, most recently in 2010 when Francesco and Edoardo Molinari both played for a victorious Team Europe. Also of note? A trio of brothers (Charles, Ernest and Reg Whitcombe) played on the Euro side in 1935. Imagine being their dad and having to pick one to play with in a father-son competition?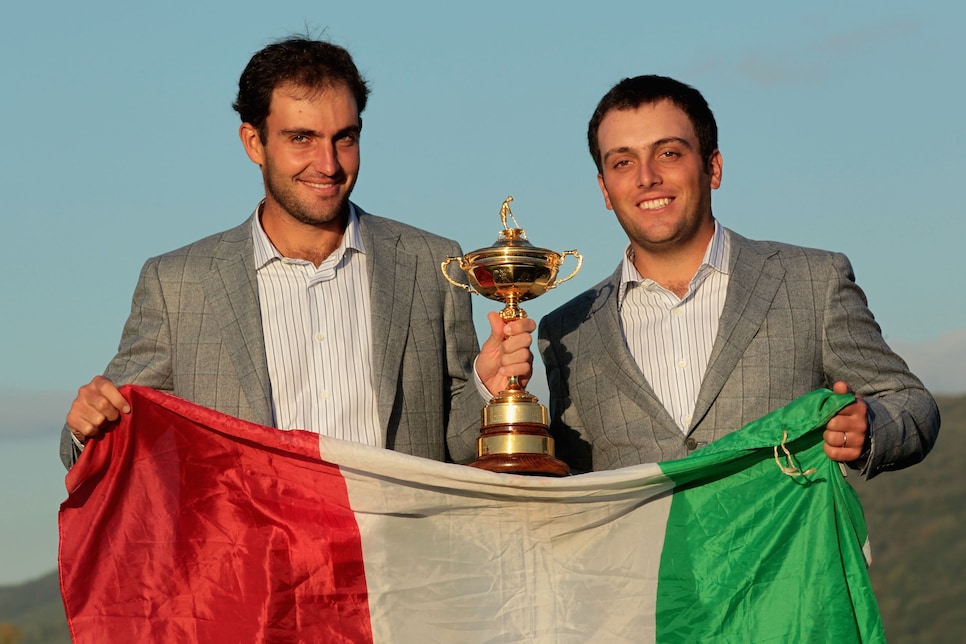 4: The record number of times Ian Poulter has been a Ryder Cup captain's pick. Poulter is known for his prowess in this event, but surprisingly, he's only qualified for the European team based on points twice. What's not surprising is that Poulter has amassed a sporty 8-2-2 record in his three previous appearances as a captain's pick. And now Thomas Bjorn hopes Poulter justifies his selection once again.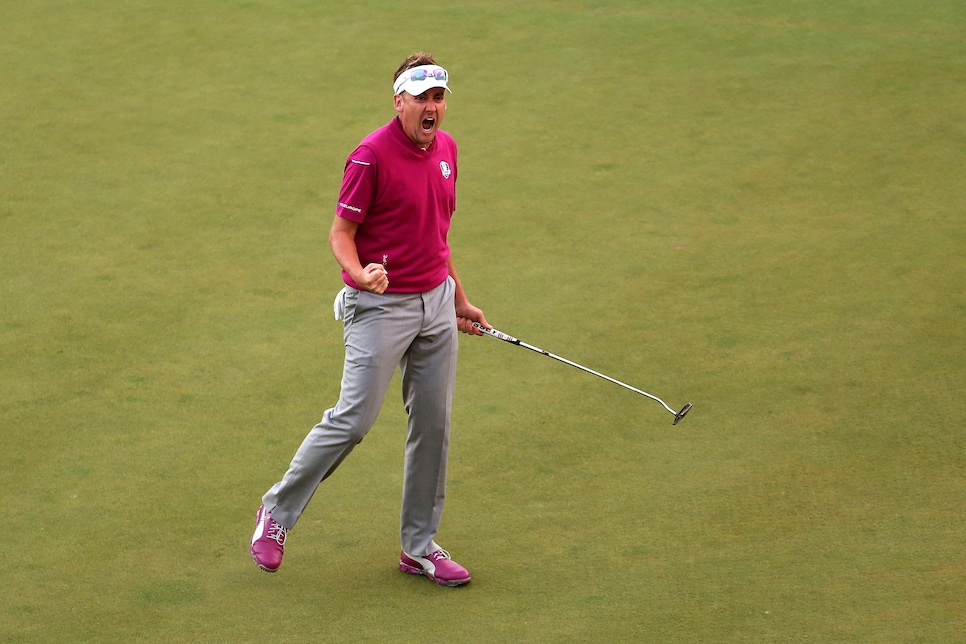 4-0: Larry Nelson and Lanny Wadkins are the only pairing to post a perfect 4-0 record in a single Ryder Cup (1979). However, by the next time the two were teammates again in 1987, the magic ran out. The duo lost both their Saturday matches to Bernhard Langer and Sandy Lyle as the Americans lost the Ryder Cup on their home soil for the first time in the event's 60-year history.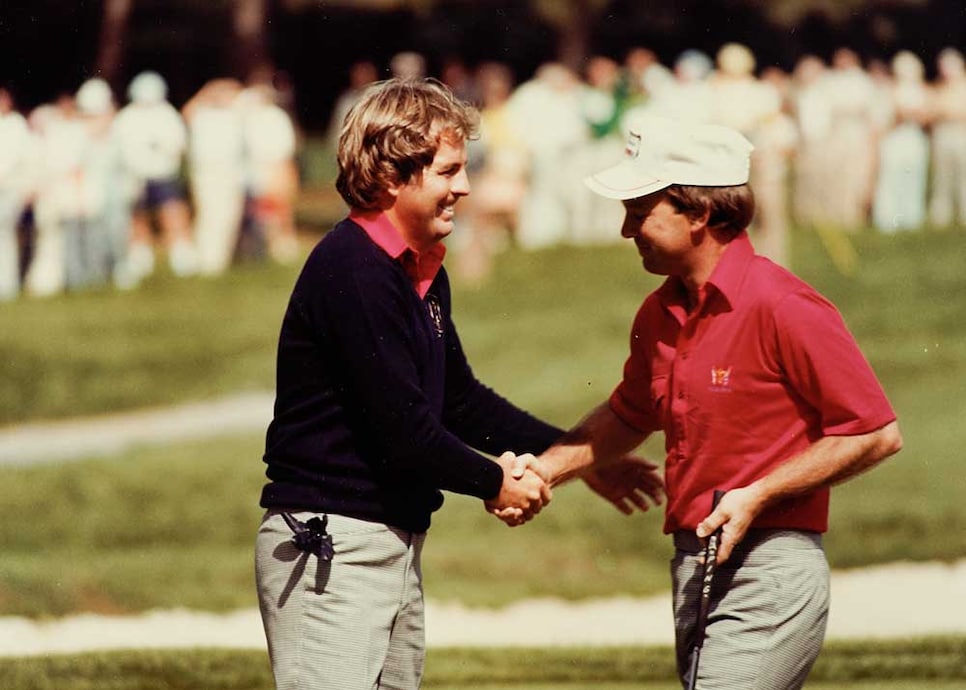 1: The number of holes-in-one made by U.S. players in the event's history. Scott Verplank, playing in his lone Ryder Cup in 2006, pulled off the feat on the K Club's 14th hole during his singles match against Padraig Harrington. Verplank won his match, but the U.S. still got drubbed 18.5 to 9.5. This is also the most recent ace in Ryder Cup history with Europe making the other five previously.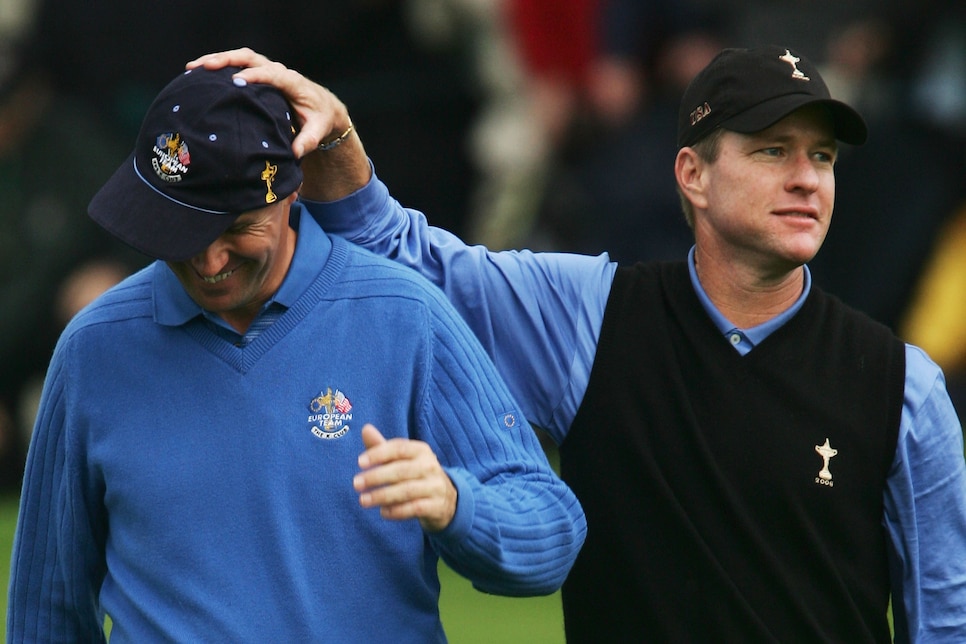 0: The amount of PGA Tour wins by Jeff Overton, who is the only U.S. player still without a PGA Tour title to have played in the Ryder Cup. Overton made his lone U.S. squad in 2010, and one of his teammates in Wales, Rickie Fowler, also shared this distinction at the time. Fowler, though, is now a four-time PGA Tour winner. Oliver Wilson is the only golfer to make Team Europe without a European Tour title (2008), but he too is now a winner on his home tour, having claimed the 2014 Alfred Dunhill Links Championship. Of course, Overton is also believed to be the only golfer to have yelled "Boom Baby!" at the event.