The Loop
This European Tour caddie might be the most stylish man to ever set foot on a golf course
The European Tour is in South Africa this week for the Joburg Open. More importantly, the most stylish man to ever walk on a golf course will be there. OK, so maybe that's a slight exaggeration, but seriously, check out this caddie!
That outfit is straight fire.
According to the European Tour, Tapiwa Jingamatoro is this sartorial wizard's name. Even that dude in the background is checking out Tapiwa's threads and wondering where he can get some shorts like that. I know I am.
Jingamatoro's boss, Denmark's Jeff Winther, is currently No. 440 in the Official World Golf Ranking, but there's very little info on his bagman with a bold look. However, a quick Getty Images search shows this isn't the first time Tapiwa has showed off a flair for fashion.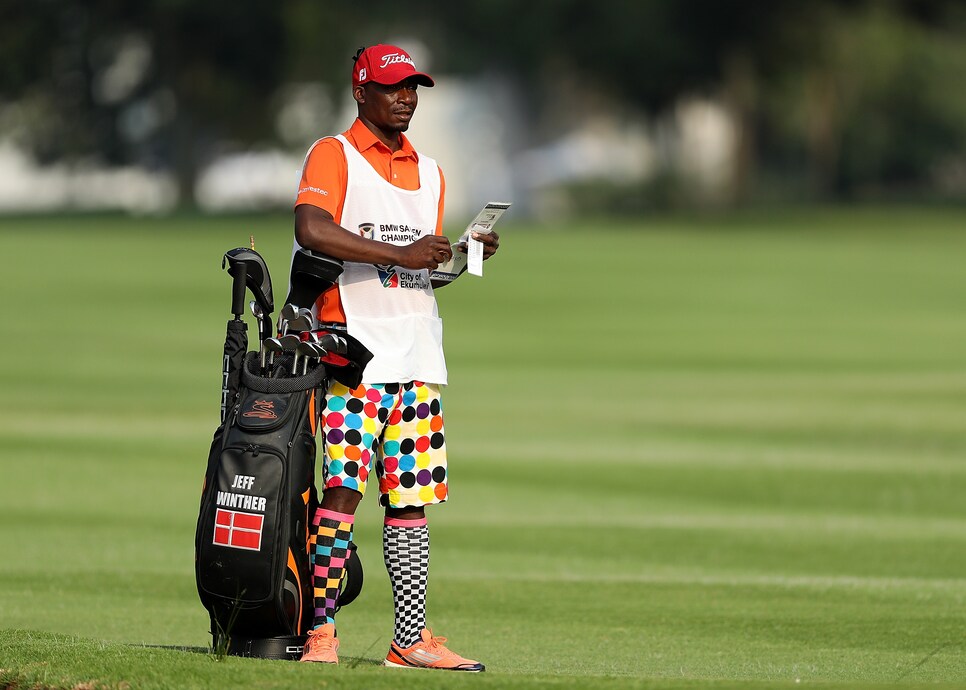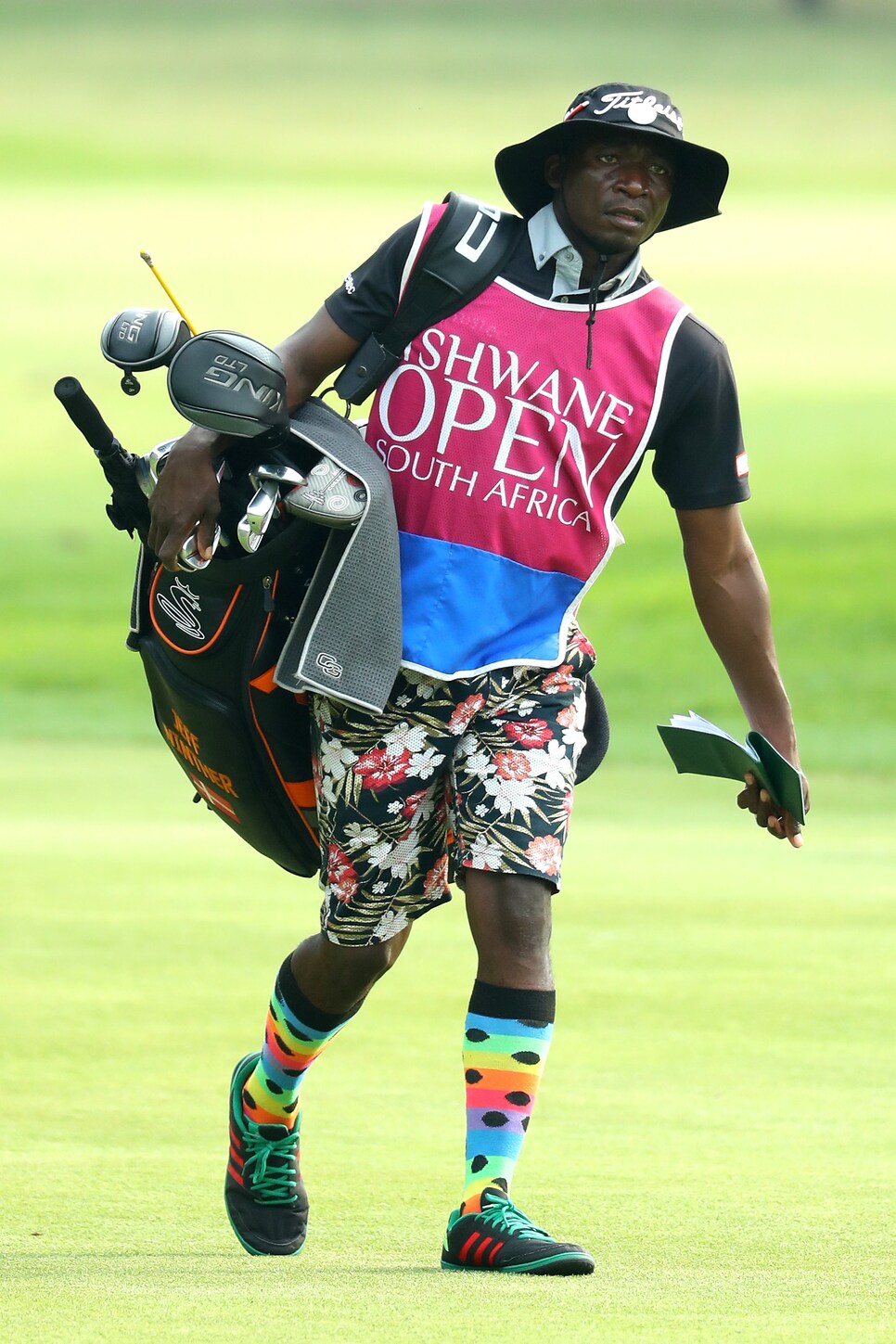 This dude can even pull off a bucket hat? Now we're really impressed.
Anyway, keep an eye out for this smooth dresser at future European Tour stops. He shouldn't be too hard to spot.