These photos of Joel Embiid and Jose Altuve at the SI Awards are absolute gold
Sixers center and part-time social media consultant Joel Embiid is seven feet tall. AL MVP and Astros hero Jose Altuve is 5' 6". Together, as one particularly genius photographer discovered at Tuesday night's annual SI Sportsperson of the Year awards, they are a delightfully hilarious buddy-cop duo. Check out the mind-boggling exercise in contrasts below: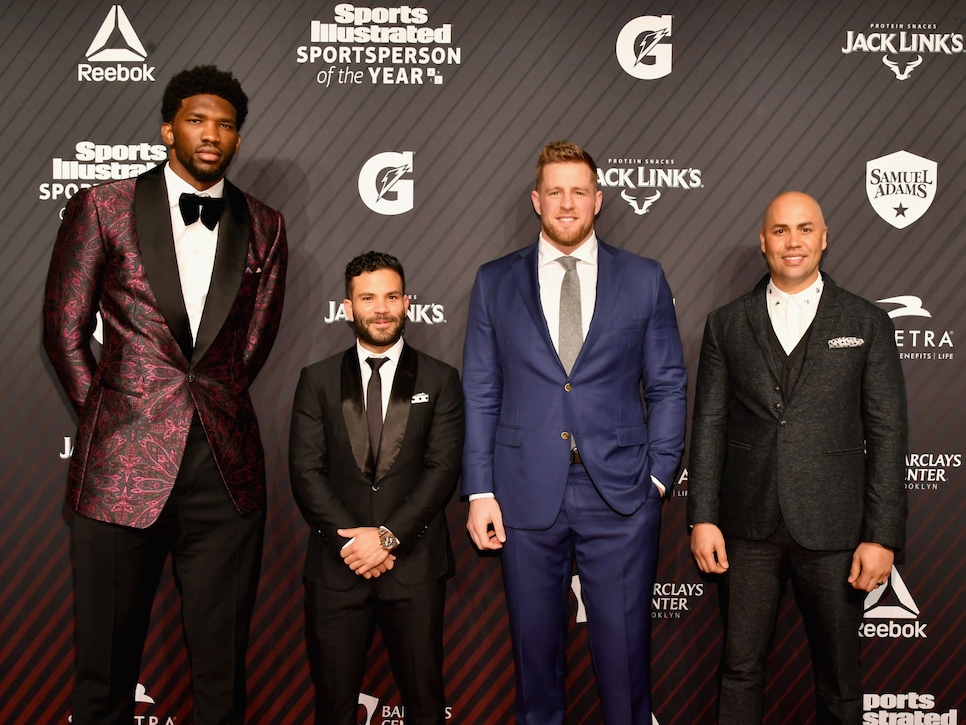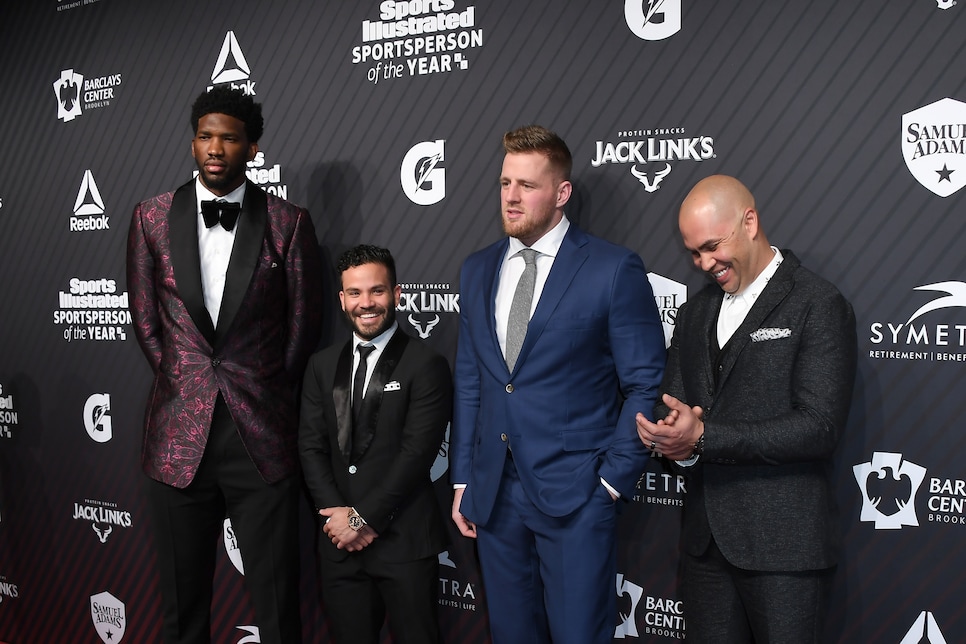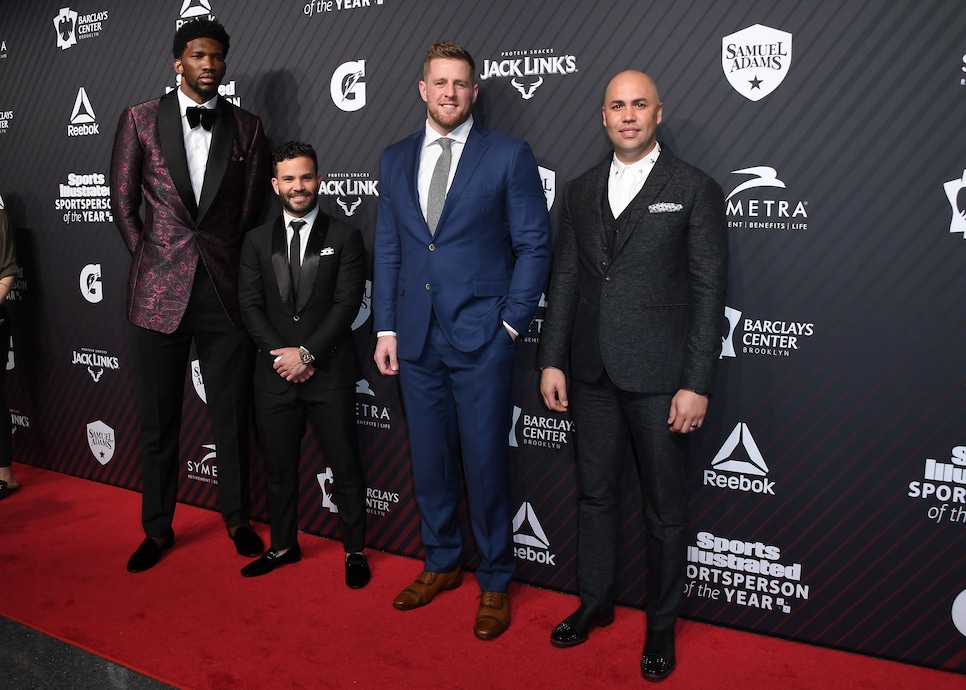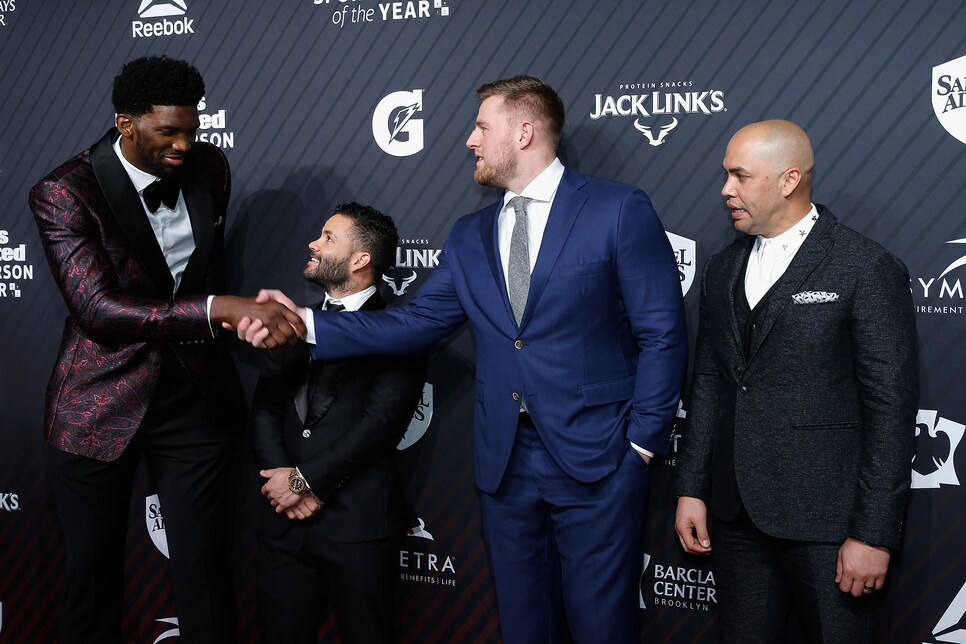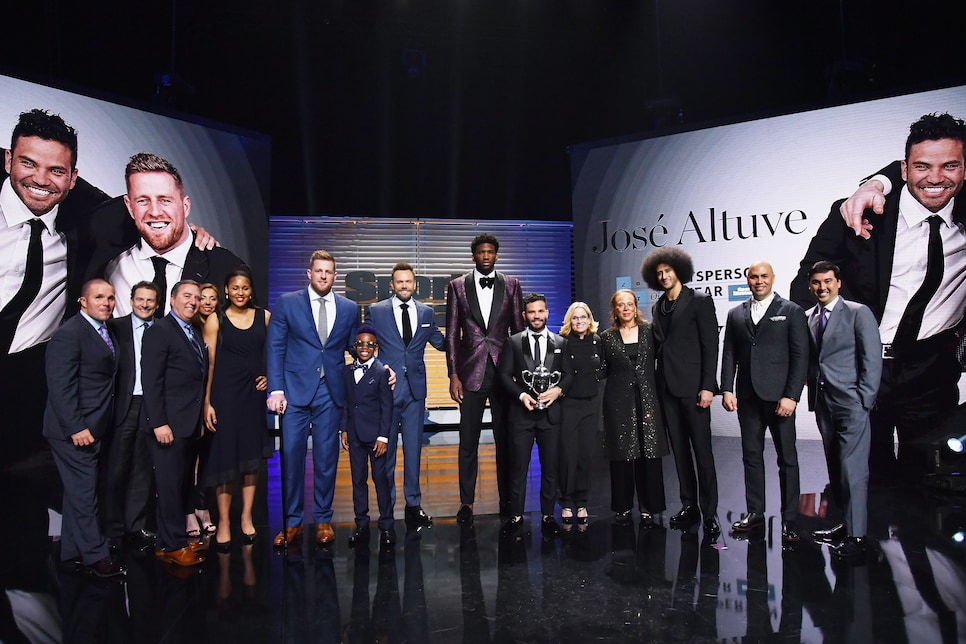 No really, someone green-light this pilot ASAP. Embiid is the good cop who does things by the book. Altuve is an off-the-rails wild card who will do anything to get his man. Sure, sometimes Altuve worries about his partner's one weakness—the ladies—and Embiid wishes Altuve would stop leaving half-eaten donuts on his desk, but together they are the best detective team in [spins America's hippest new city wheel] NASHVILLE!
In all seriousness though, props to event organizers for making sure these two were glued to each other's hip all night, as well as JJ Watt, who sounded off on the fascinating athletic dichotomy in typically earnest JJ Watt fashion: