The Loop
The 76ers are sitting Joel Embiid for a curious reason, and Twitter's going to town on it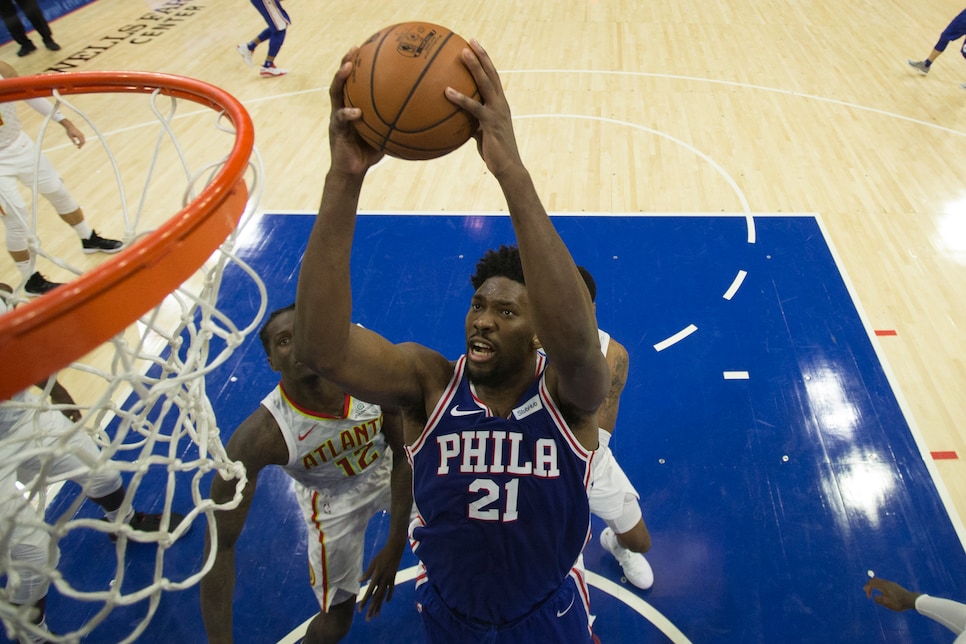 The Philadelphia 76ers are notoriously cautious with star Joel Embiid, and with good reason. While the Kansas product is a star when he's on the court -- he's averaging 20 points and 10 rebounds in less than 28 mins per game -- he has a hard time staying on it, appearing in just 31 games in his first three seasons. However, in Embiid's limited outings, the big man has flashed the scoring prowess, adroit touch and intuitive defense of a foundational player, which is why the Sixers try to bundle 7'0" center in bubble wrap when he's not on the floor.
Even in that vein, the team's excuse for Embiid's planned Tuesday absence -- missing a game against the Utah Jazz due to "load management" -- was a bridge too far for many on social media. And Twitter -- rough crowd, that Twitter -- went to town on Embiid's status.
By the way, these were the only PG-rated remarks we could post.
Embiid, who's an extremely engaging, witty personality, has yet to weigh in on the matter. Although, maybe he should take a hint from his team and sit this one out.