The Loop
These massive TV ratings prove even when they stink, the Cowboys are still America's team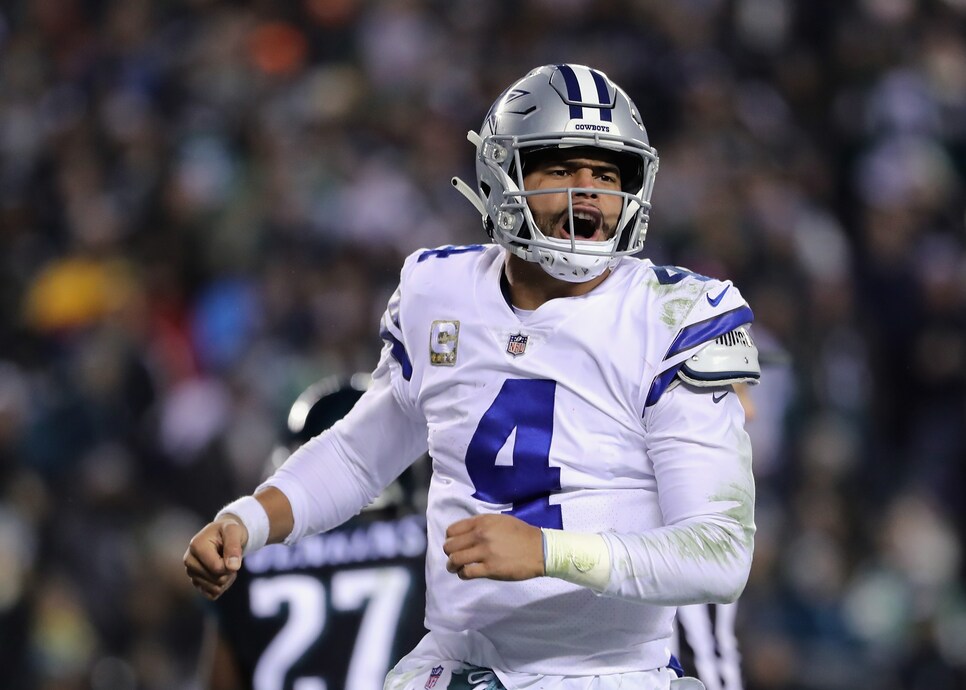 Settle down Cowboys fans, I come in peace. Yes, that was a huge road victory in Philadelphia last Sunday night, especially with all the drama surrounding the team. It felt like Jason Garrett's job was on the line, maybe even Dak Prescott's future on the line, and Dallas answered. Some might have even called it a PRIDE game. Impressive performance, no doubt (even though the Eagles might stink).
HOWEVA, are you really happy with the state of the franchise? Do you really think that roster can win a Super Bowl? Sure, the NFC East is very much up for grabs, and 9-7, even 8-8 can get the job done. And Dallas' remaining schedule certainly brings that into play: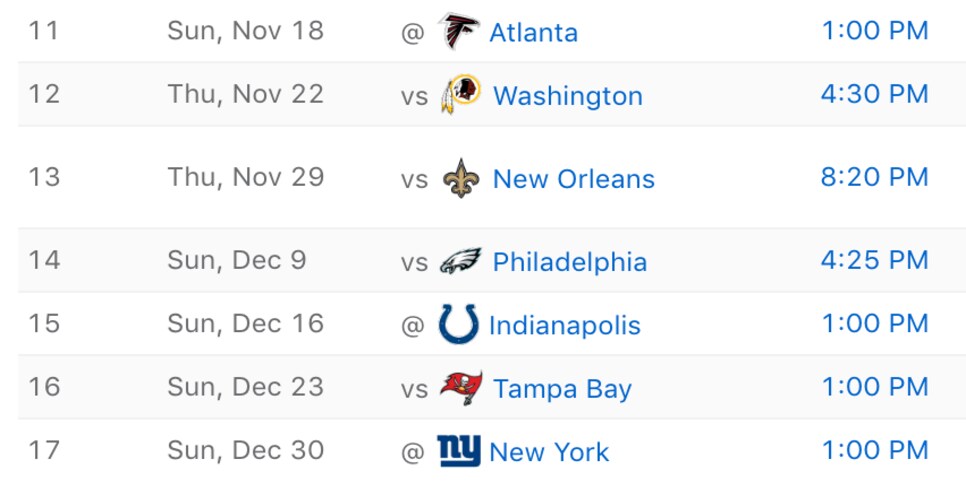 Aside from New Orleans, those are all winnable games, and they may only need four or five to sneak into the postseason. But let's be fair, this team has looked like trash on several occasions this season. They're 29th in the league in total offense, 24th in points per game and if it weren't for their vaunted rushing attach (fifth in the NFL in yards per game), who knows what their record would be. Defensively they've actually been solid, another reason they are 4-5 rather then 2-7. But in this newly high-octane, offensive league, the product Dallas has put out hasn't been exciting, to say the least.
Just don't tell that to NFL fans though, because, as these massive TV ratings prove, even when Dallas stinks, they're still America's team:
Think about this for a second ... one of the most-hyped games in recent memory (it got its own damn Oscar-worthy ad starring Michael Jordan) that featured two of the greatest quarterbacks ever in primetime barely beat out a week 1 4 p.m. game between Dallas and Carolina. Now, it was week 1, so obviously people were jacked up for the season and the 4 p.m. game is going to always be huge when it features the Cowboys, but still. Rodgers vs. Brady only narrowly beat out Newton vs. Prescott, which, if you recall, was a 16-8 slopfest.
And then you have Dallas-Seattle checking in at No. 3, another dud that Dallas never even had a chance in. But that's part of why people tune in to watch the Cowboys, in the hopes they'll see them fail. Well, at least that's why I watch them. Don't be surprised if they have all 10 of the top rated games by season's end either. Thanksgiving at 4:30 p.m. ET is always massive, and it looks like it'll have some significant implications since they play the NFC East-leading Redskins. Then they've got the potential upset storyline against the red-hot New Orleans Saints the week after, then Philly again. And of course, Dallas will wrap it up at the Meadowlands in what should be a HUGE game against the 8-7 New York Giants with the division on the line (I can dream).