The Loop
These Google reviews from 7 famous golf courses are amazingly absurd
The Internet has enabled a generation of reviewers, many of whom, it seems, possess a negative tone. Go on Twitter after a big game, and instead of extolling the winner, many users are trolling the loser. The comments at the bottom of IMDB page could make Andrew Dice Clay blush. You could go to town on pancakes and a mimosa at a trendy brunch spot, yet chances are someone will claim the restaurant was "THE WORST SERVICE OF MY LIFE." No matter your profession, walk of life, experience, knowledge, if you have a keyboard, you're a critic.
Golf courses and resorts are not immune to this flak. My boss was recently on Ferry Point's website for "research purposes." (Cough, cough trying to book a tee time cough, cough.) In navigating to the course's portal, he came across this review from Google:

Forget if you can the incomplete sentences and typos. The comments are just bizarre considering Ferry Point is one of the hottest courses in the country thanks to views like this: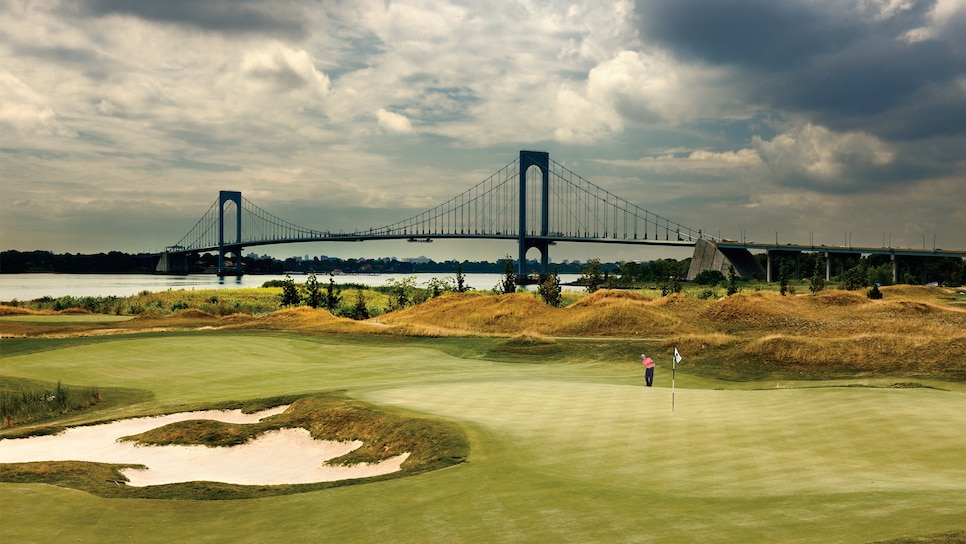 Which begs the question: If such disapproval exists for a place like Ferry Point, what other reviews were laying in the Internet's grasses? We gathered a list of seven courses and resorts that are beyond reproach to see what slander was heaved upon golf's best venues. Spoiler alert: The attacks are many, and it's all spectacularly ridiculous.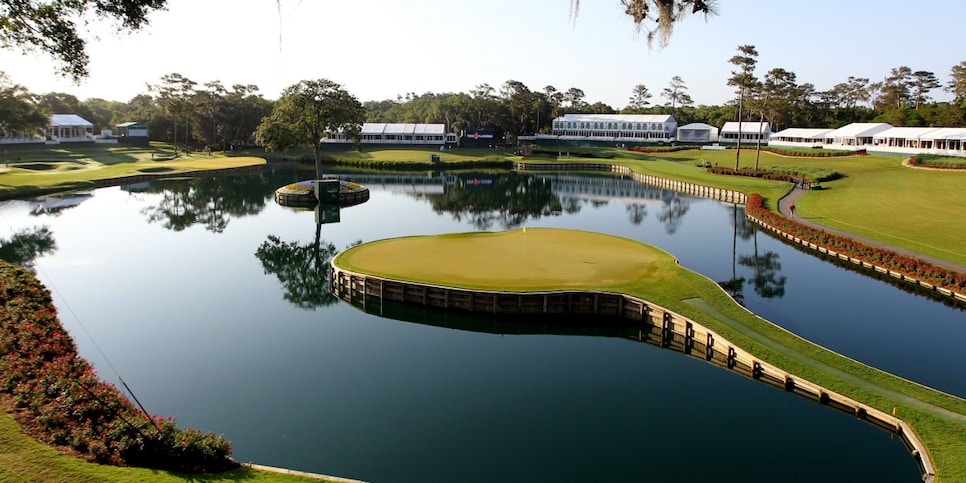 The Stadium course is the annual site of the Players Championship and is made memorable to even non-golf fans with its famous 17th island green. However, while it does have one of the most exciting three-hole finishes in the golf, the front nine does leave a tad to be desired, theoretically leaving the door for a negative comment or two...

Or that, I suppose. Maybe this person meant to file under "Sonic" rather than "Sawgrass." Let's see if there's anything on, you know, the golf...

If I'm interpreting this correctly, the reviewer is inferring that the injustice of walking from his golf cart to his ball nearly killed him. Just in case the upcoming election hasn't made you lose faith in America, that comment ought to do it.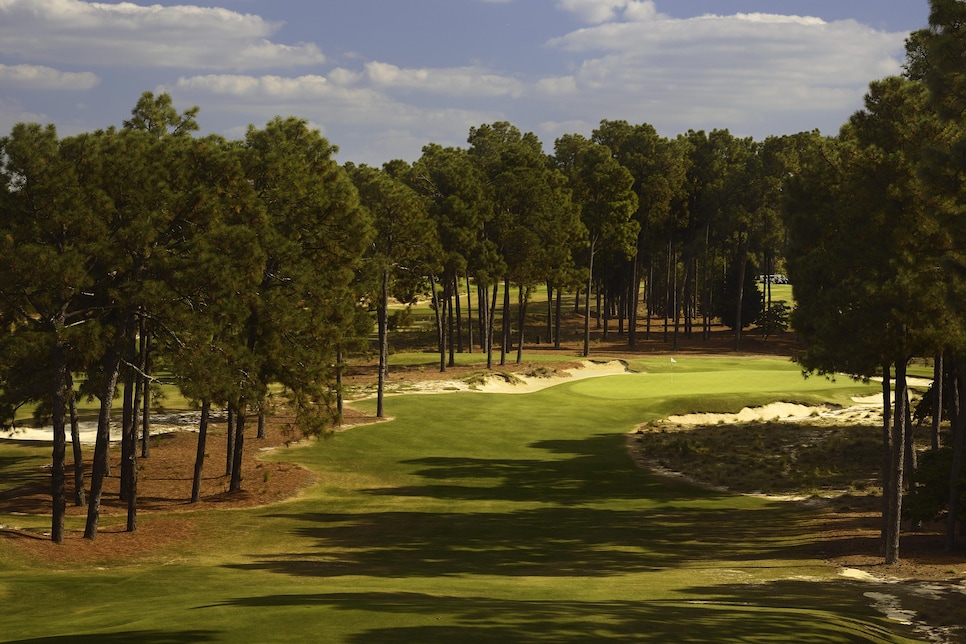 The Pinehurst Resort boasts nine courses that offer a challenge for every range of golfer. The area is America's St. Andrews, with the town a living testament to the game. Even after getting rained out on a trip, I had nothing but positives to say about Pinehurst.
The Google reviews, not such much.

Imagine playing one of the top 30 golf courses in the U.S., a track that's hosted U.S. Opens, U.S. Amateurs, a Ryder Cup, the Tour Championship, and your main takeaway is a shaky customer-service interaction. Which leads one to believe that it really was a life-altering awful experience, or that said reviewer is a dramatic, oversensitive S.O.B.
But let's take the critic's advice and head to...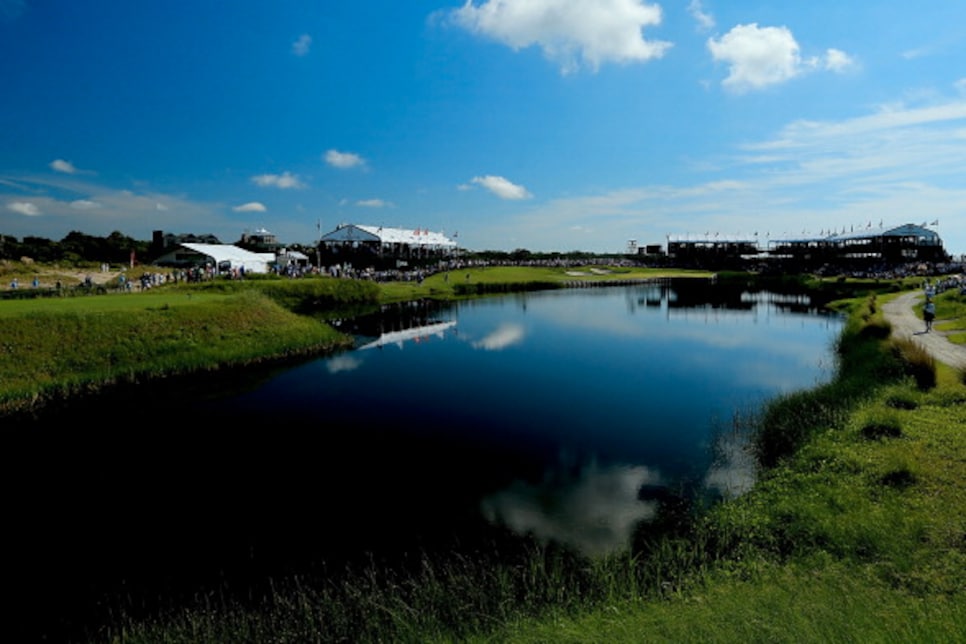 Home of five courses -- most notably, the Ocean Course, which hosted the 1991 Ryder Cup and 2012 PGA Championship -- Kiawah is renowned for its dynamic golf and scenic, serene lodging. I can't envision anyone uttering a bad word about the...

I normally side with consumers in buyer-seller relations, but how does lawnmower "almost accidentally" hit you? Not exactly a machine known for its covert operations.

Isn't everything a gift from God, Ashley? I know your backhanded compliment qualifies as manna from heaven.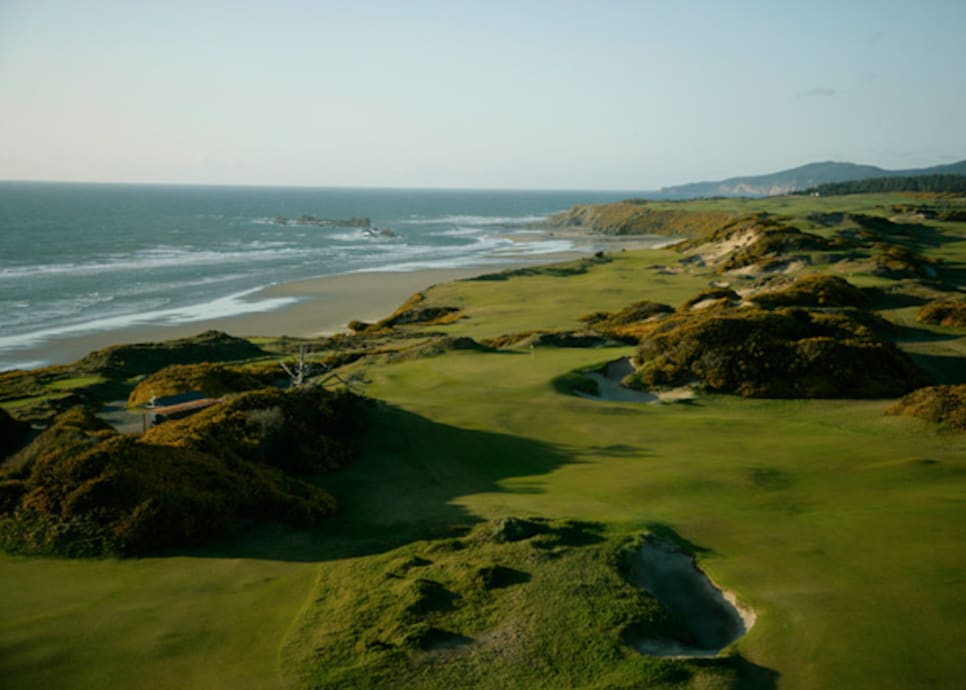 Remember what we said about Pinehurst? Pump it with steroids, place it on the Pacific and voila, you have the Bandon Dunes Golf Resort. All four of its full-length courses are in the Golf Digest Top 100 Public Courses; in fact, they all reside in the top 16. My colleagues speak of trips to this Oregon resort as a religious experience. It's the type of golf that...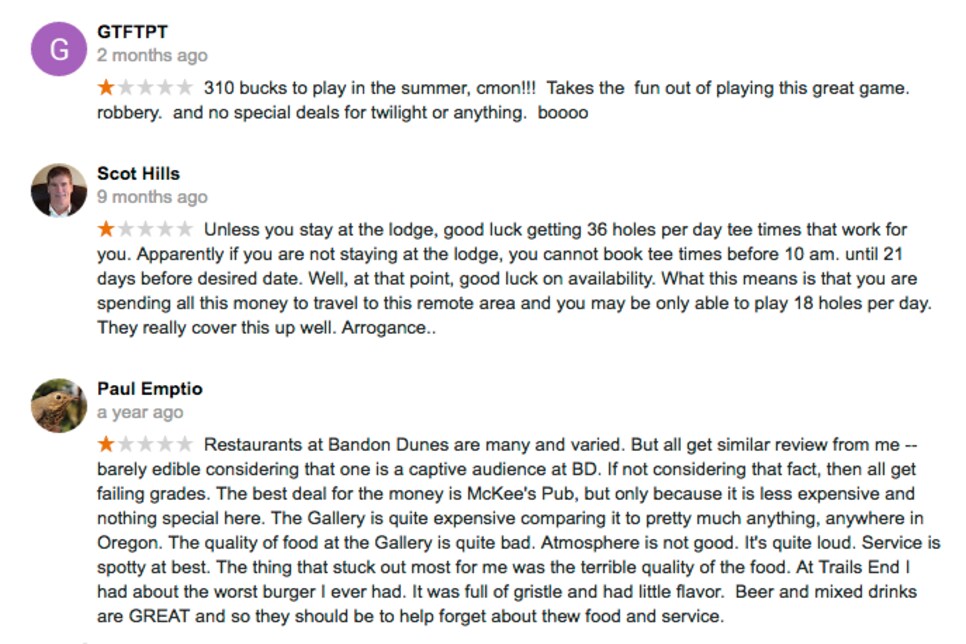 What's up with all the foodies besmirching golf courses? You don't go to the Vatican and say, "It was OK, but a lack of bathrooms detracts from..." Do they not have anything better...(thinking)...you're right, foodies are a disillusioned, spiteful, lonely bunch.
OK, enough messing around. What does the Internet have to say about golf's big guns? Let's start with...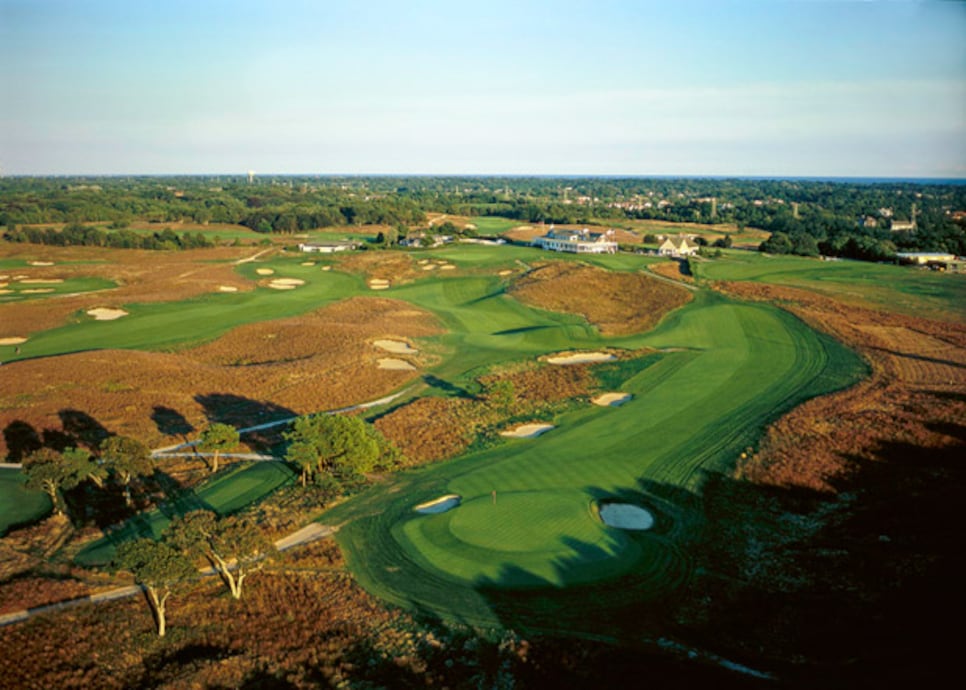 Maybe it's just us Americans that are Debbie Downers. Maybe the other side of the Atlantic is more upbeat...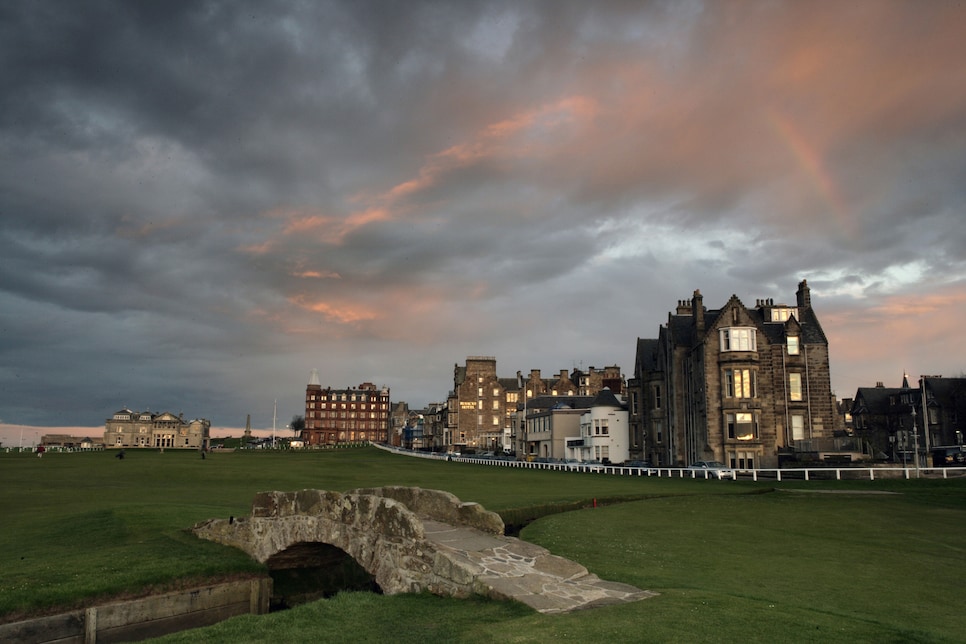 If I have to eulogize the virtues of St. Andrews, you're on the wrong site. However, I was worried that someone would complain that the Old Course "Doesn't have golf carts!" or "Some holes share greens; pitiful!" Instead, it was free of hate; humanity might have hope, after all.
That doesn't mean there wasn't a comment or two that raised an eyebrow, such as...

At least they weren't ripping the Dunvegan or the Jigger Inn. (Or maybe, judging by the commentator's moxie, they were just coming from the Dunvegan or the Jigger Inn.) Either way, progress! Although, this exercise would be remiss if we failed to examine...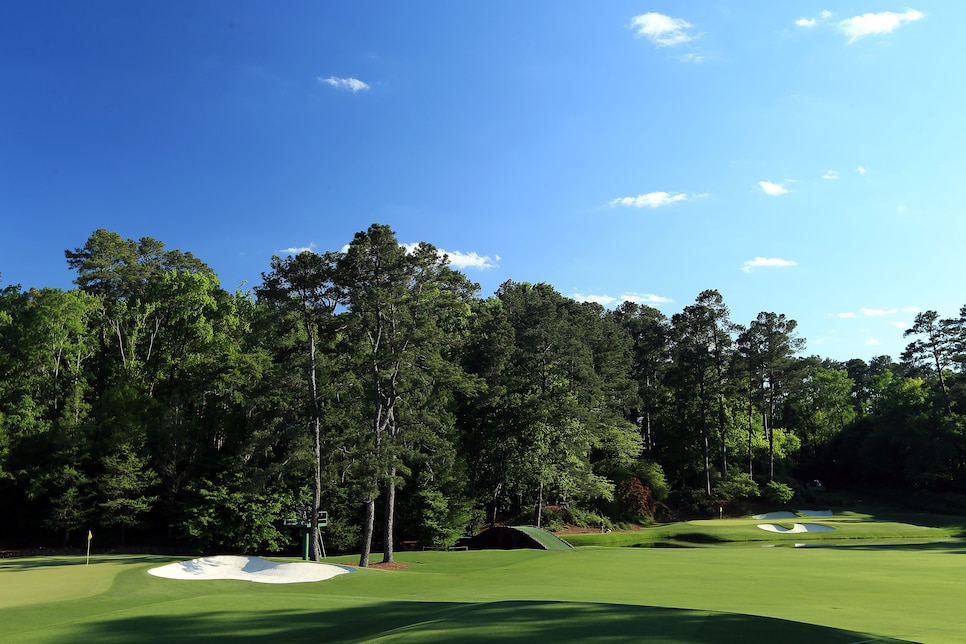 All due respect to Pebble, Pine Valley and Royal County Down, Augusta National is the best of the best. I am open to all politics and creeds, yet if you have anything bad to say about Amen Corner, you're on my Dunzo List. So I ventured to the Google search bar to be disappointed...and boy, was I ever.

Really, THAT was your takeaway from visiting heaven on earth? How much more asinine can...


Yes, the Internet's benefits are innumerable, and perhaps its greatest contribution is giving a platform to the voiceless. Conversely, one of the worst things about the Internet is that, well, everyone has a voice. And when it comes to golf, many of the voices should be muted.