The Loop
These are the ten clutchest baseball players of the millennium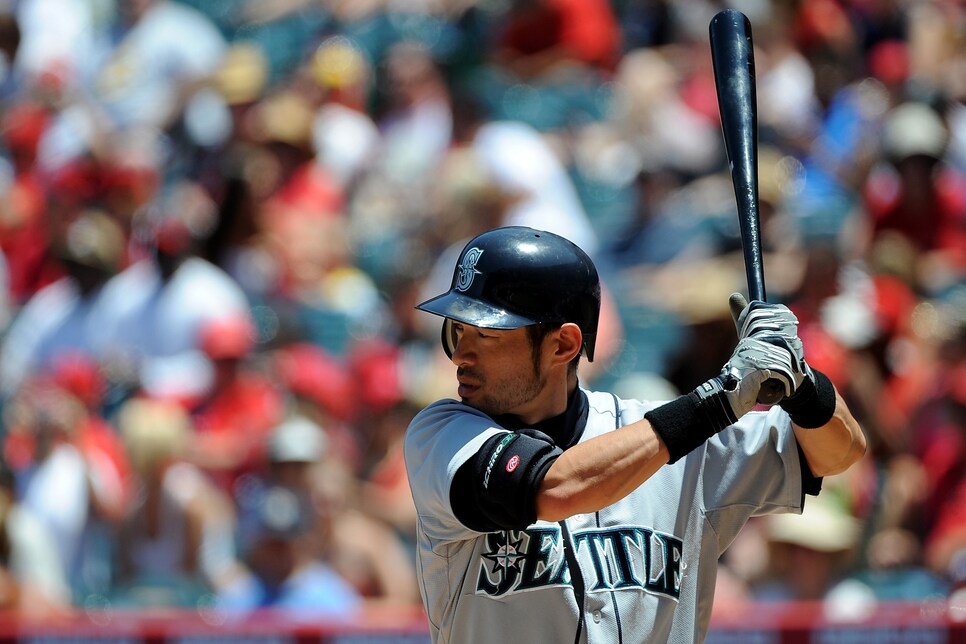 Happy opening weekend! One of the great joys of baseball, for nerds like me, is the sweet, sweet stats. It's a uniquely measurable game, and the numbers get better and more comprehensive all the time. We can quantify just about anything, and advanced analytics give us a better impression than ever of a player's true value.
The stat I want to look at today is very simple in its aims. It's a "clutch" stat, designed to tell us who performs best under pressure, and it was developed by Fangraphs. You can read more about the methodology here, but basically it looks at each player's performance in "high leverage" situations (i.e., under pressure) compared to how they do under normal circumstances. They're being compared to themselves; a .333 hitter who hits .320 in high leverage moments would be considered less clutch than a .220 hitter who improves to .250. It's not even about who you would want up in a clutch situation, because in the example above, you'd still choose the .320 hitter. It's about who raises his game the most.
What's great about this stat is that when it agrees with the eye test, you feel a kind of vindication. For instance, I'm a Yankees fan, and when I sorted for the worst clutch hitters of the millennium, it was weirdly gratifying to see Giancarlo Stanton at no. 1, and A-Rod at no. 12. They routinely drove me crazy with how they failed in big moments
So here we are, at the start of a new decade in baseball, and a glorious aspect of Fangraphs' leaderboards is that you can sort for any stretch of time. Which means that, with a simple click of a button, we can find the 10 clutchest players of the millennium so far. Let's count 'em down!
Right away, we see why this stat is so good. Would you possibly expect Bourn to be up here? He was a solid player, a two-time All-Star, and a journeyman of sorts who saw action for six different teams. But maybe we should have known! Here he is hitting a walk-off homer against the Rockies.
Brantley is a member of the cheatin' Astros, but we won't hold that against him too much since the bulk of his career was spent with the Indians and he's only had a year of getting each pitch telegraphed to him. Like Bourn, Brantley is a very good player, with four All-Star games to his credit and a third place finish in the 2014 MVP voting. Unfortunately for him, his most memorable moment might be making the final out of last year's World Series.
In the 2003 World Series, Pierre hit .333 and played a big part in the Marlins victory. Like Bourn, he's also a great runner, with 614 career steals. And he got name dropped in a Jay Z song!
El Comedulce! Abreu was another All-Star, and was especially known for his plate discipline. No doubt that served him well in the clutch, though it's a shame that despite being around great teams like the Yankees, Phillies, Angels, Astros, and Dodgers, he never made a World Series.
The best player on the list so far, a five-time All-Star, huge power hitter, and another guy who unfortunately never made a World Series. We'll count that as lucky for everyone else, because he's very clutch and, well, watch what he did to the Mets in the 11th inning back in the day.
This one's a shock! Remember how much shit everyone talked about him after he got the huge contract with the Phillies? And look, to be fair, he had huge struggles late in his career, and clutch does not measure overall talent. But it's clear that even in the hard days, he was getting hits when it mattered, and no Phillies fan will forget his performance in the World Series win against the Rays in 2008, when he hit three home runs in five games. His Game 4 performance was particularly legendary.
Bloomquist is the kind of guy who makes this list great. He's a career .269 hitter, with 18 home runs...ever. He played most of his career with the Mariners, and there's absolutely nothing we know about him that would indicate he's one of the greatest clutch hitters of his generation. But here we are!
Again, here's a player you wouldn't think about more than in passing, as somebody who had a few very solid years in the mid-2000s, and yet he's no. 3 on the list. What follows is a little outside the "clutch" department, but Winn owns a cool bit of baseball lore—he's one of the few players to hit an inside-the-park grand slam.
Descalso is likely the worst player on this list, with just a .235 career batting average, little power to speak of, and was never close to making an All-Star game. But his ability under pressure made itself apparent, as when he collected a home run, double, and the famous game-tying single—with the Cardinals down to their last out in the ninth—as his team came back from a six-run deficit in the deciding Game 5 of the 2012 NLDS to break the hearts of the Nationals.
I love, love, love that Ichiro is no. 1. It proves that the stat is in no way biased against great hitters, and it also shows how incredible Ichiro was when it mattered. There's nothing not to love about this guy, and this is just another ingredient in the Ichiro love recipe. He is truly one of the great Yankees of all time.
(Sorry, Mariners fans, I had to do it...you were all too happy with all the Kraken news yesterday.)