Equipment
The TrackMan Combine is back for 2018—see which golfers around the world lead in this popular launch-monitor competition
If you're someone who likes to compete against others, the TrackMan Combine is up your alley. If you're someone who has the ability to achieve impressive swing achievements on a simulator, the TrackMan Combine is definitely for you.
Regardless of whether you'll threaten to jump onto the leader board in this worldwide competition hosted on the popular launch monitor, which awards points based on swing-data accuracy and other metrics, or you just want to see how you compare to the best golfers in the world, the TrackMan combine is open to anybody who has access to a TrackMan. TrackMan and BMW have partnered for this year's challenge and will award a combined $120,000 to winners in the men's and women's competitions, with a grand-prize winner earned a spot in the pro-am for the 2019 BMW PGA Championship at Wentworth in Surrey, England.
The combine requires contestants to hit 60 shots to 10 targets. Depending on accuracy, the participant receives a total score between 0 and 100 points—and transferred to a live leaderboard that is updated constantly on the company's website.
The year-end winner from the 2017 contest was Ryan Murphy, the head coach for the University of Texas women's golf team, with appearances on the leader board by tour pros Jason Dufner (T-5), Eduardo Molinari (ninth) and Gunn Yang (top 20).
This year's leader board is pretty interesting—featuring a name you'll recognize from the top of the Masters leader board, as well.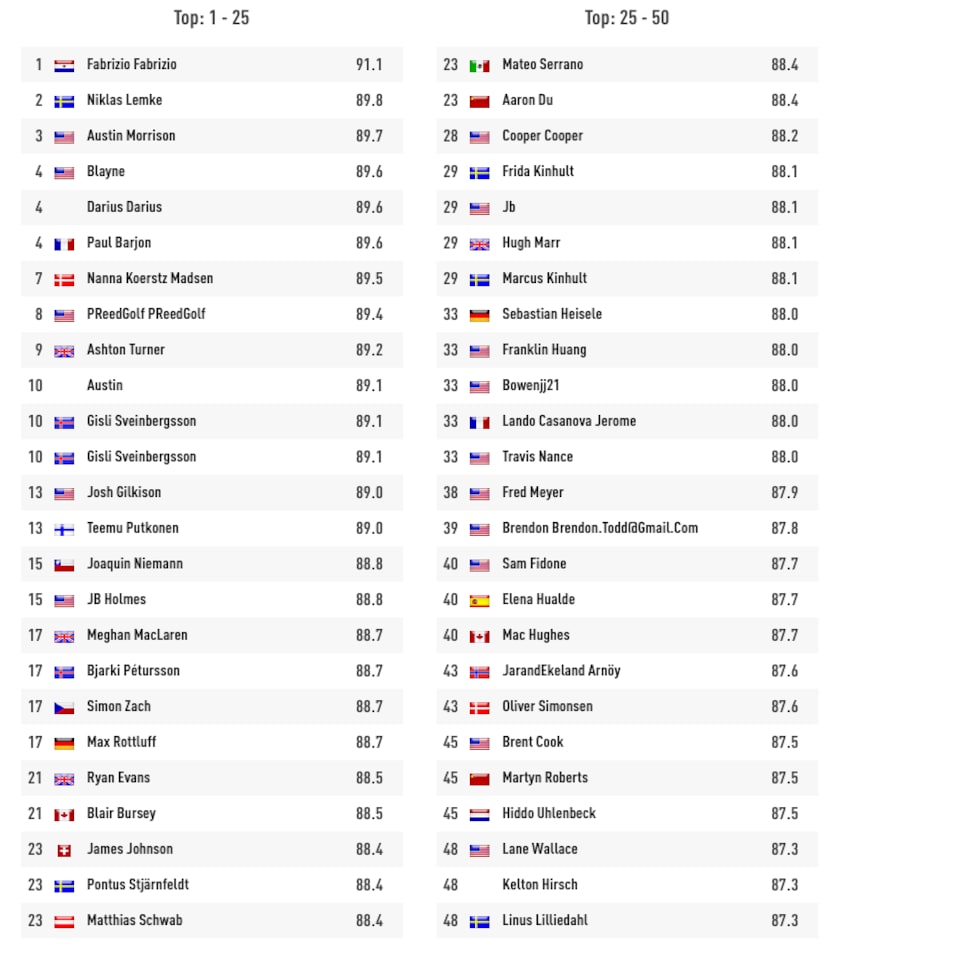 Other interesting names include recently turned pro, and former No. 1 amateur in the world, Joaquin Neimann, and four-time PGA Tour winner, J.B. Holmes, tied for 15th.
So far on Day 1 of this year's TrackMan Combine, which launched on Tuesday and runs through October 31st, the leader is KK, a teaching pro from South Africa.