Editors' Choice
We are a spoiled generation of golfers. Our forefathers had to battle rainy days and brutal winters and face six-hour rounds at their local muni … if they were lucky to get a tee time at all. Us? The sun is always shining and the first tee is perpetually open thanks to the growing market of golf simulators. Better yet, simulators are no longer for the uber-rich. For those with unlimited funds to hackers on a budget, the range of digital options for your golf experience are vast.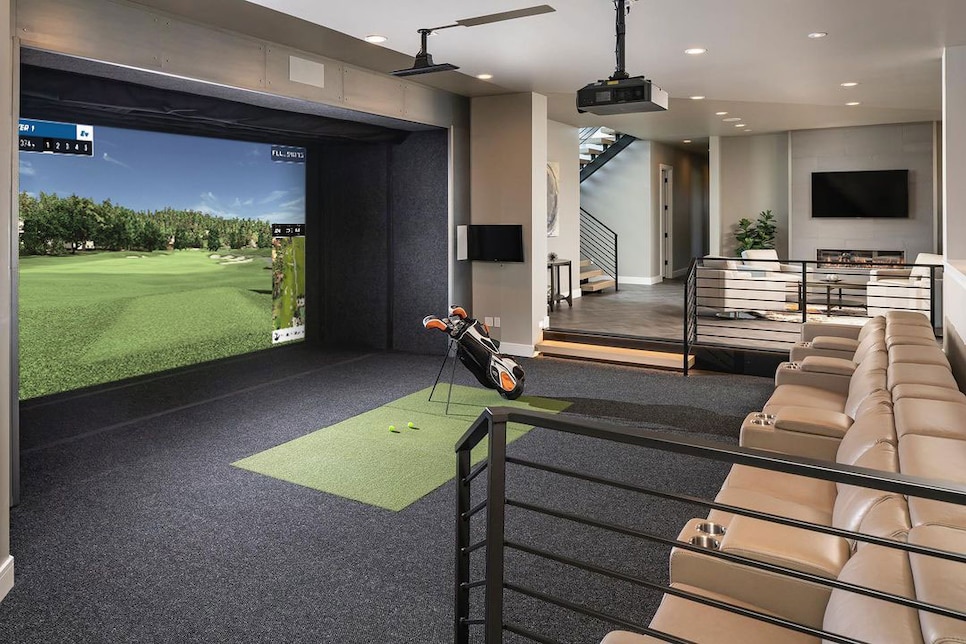 At the luxury level is Full Swing's Pro and Sport models. Its dual-tracking technology includes an overhead camera at impact and in-flight measurement that allows users to see the ball's flight when it enters the "virtual" world when hitting the screen without delay. There are more than 100 courses for users to choose from, with Full Swing's course library constantly growing to allow users to travel around the world.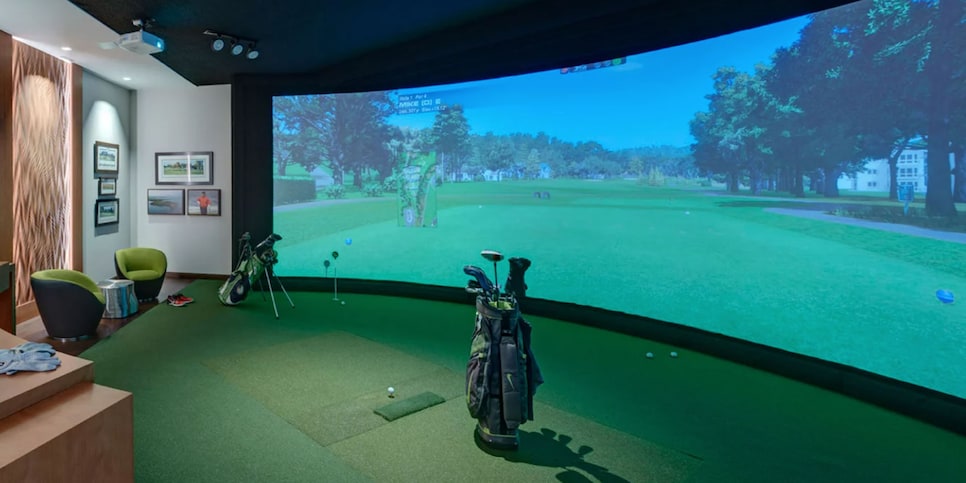 There are two options worthy of consideration at the premium tier with aboutGolf's Curve simulator and Golfzon's Vision Premium. The Curve provides the user an immersive experience thanks to the screen's arc and depth, and an HD projection provides up to 4K resolution. Its screen is also one of the most durable in the industry, with the ability to withstand a tremendous amount of activity. … Rather than a mat, the Vision Premium has a moving swing plate, giving golfers a chance to hit off of uphill, downhill and sidehill lies like they would on the course. The plate also has different hitting surfaces such as rough and sand to simulate those experiences.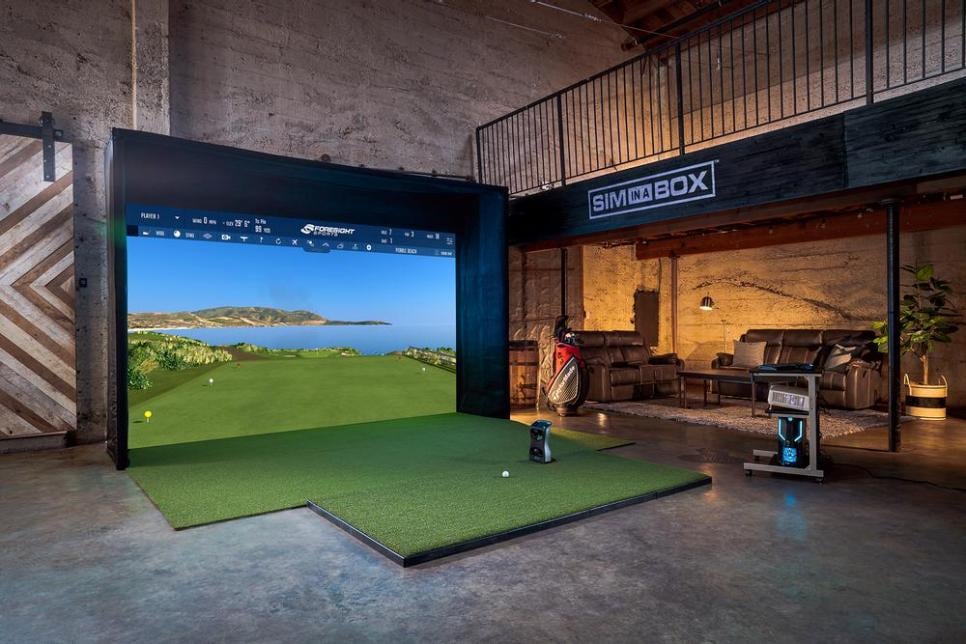 On the economy side is Foresight's Sim-in-a-Box. This product is a full-size simulator that you can assemble yourself. Armed with one of the best launch monitors in the sport, users can practice on range mode or play 18 holes on legendary tracks like Merion, Pebble Beach and the Old Course at St. Andrews.