Apparel
In an area with uncooperative weather? Can't get a tee time? Those worries are becoming extinct, thanks to the gains in the simulator space. For those with unlimited funds to hackers on a budget, the range of digital options for your golf experience are vast.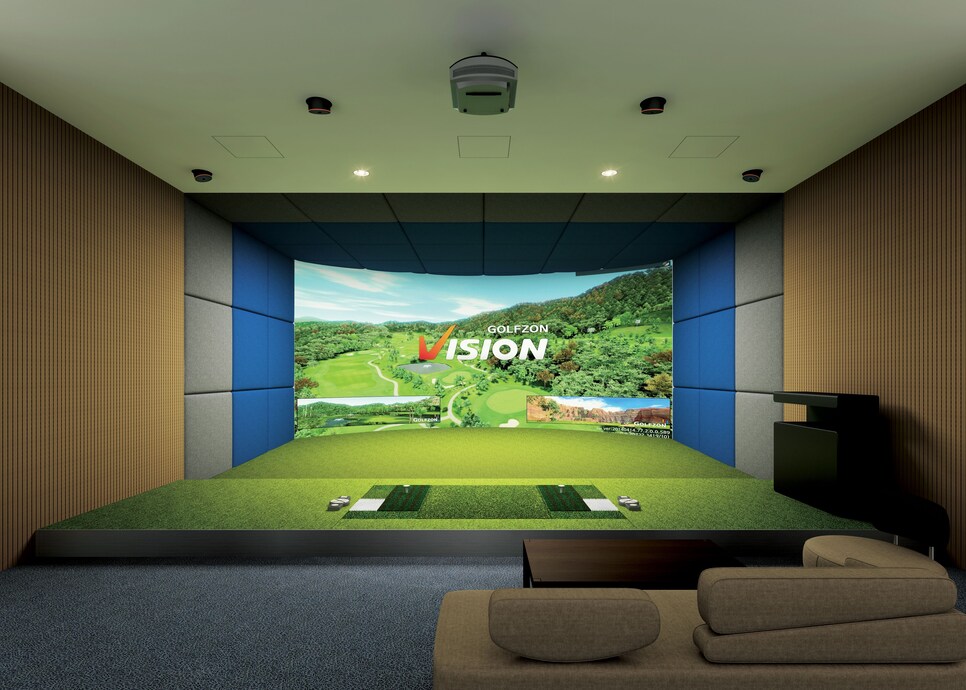 At the premium price level is Golfzon's Vision Premium. The system's sensors capture your swing, impact and spin, not only displaying your ball flight but recording key data points, which are stored via the cloud on various electronic devices. While most simulators have a stationary, one-surface mat, Vision Premium boasts a moving platform, which provides uphill, sidehill, downhill lies along with three hitting surfaces (fairway, rough, sand). With 190 elegant courses and dozens of practice arcade games, boredom will not be an issue.
Foresight stands tall in the luxury position. The company's "Sim-in-a-box" product comes with a screen, projector, hitting mat, computer cart and desktop, offering easy assembly. That ease belies the top-of-the-line experience. Foresight users can practice on the range or specific holes, compete with other users around the globe at St. Andrews, Merion and Pebble Beach, and save data from every session to mark their progress.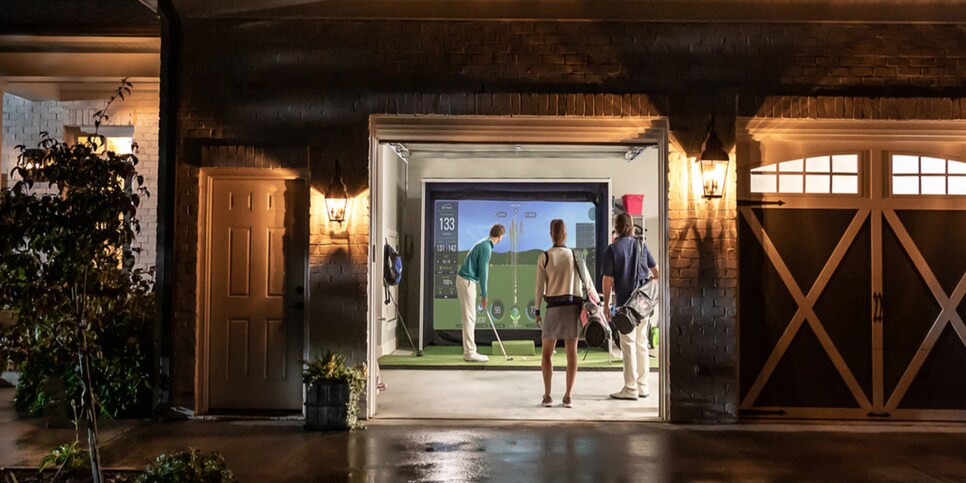 In the value section, SkyTrak has established itself as the industry standard. Rather than a permanent display, SkyTrak is a portable simulator, essentially a launch monitor that can be hooked up (wirelessly) to a smart tablet or personal computer. But don't let the lack of bells and whistles fool you. SkyTrak is also compatible with The Golf Club Game, which offers 150,000 courses—like Bandon Dunes, Erin Hills and Chambers Bay, plus those created by users—and live tournaments for competition with friends or online challengers.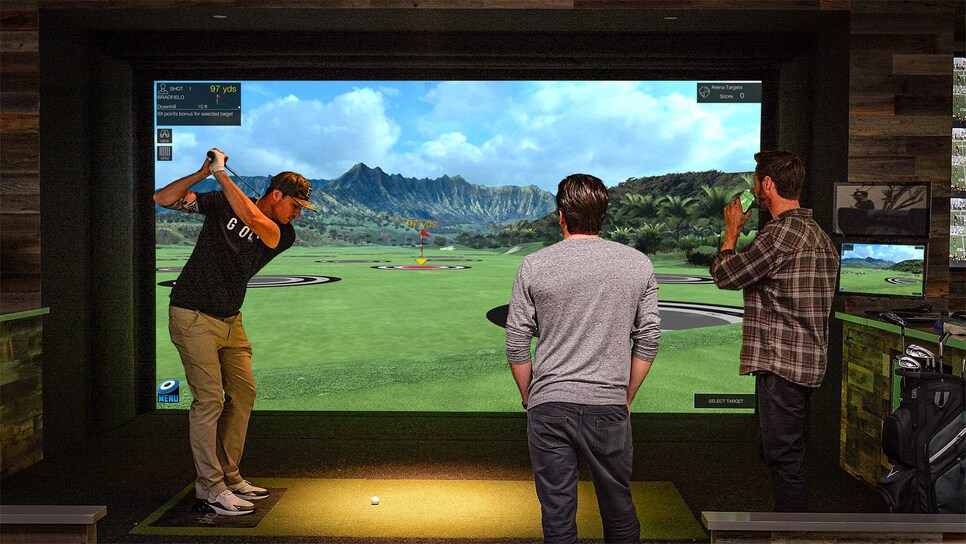 Full Swing Golf's simulator offers 13 other sports, such as baseball, basketball, soccer and hockey. Similar to its golf configuration, you can use your equipment in these games and compete against your previous score. Perfect for golf addicts who need to appease their kids or merely want to diversify their workout routine.